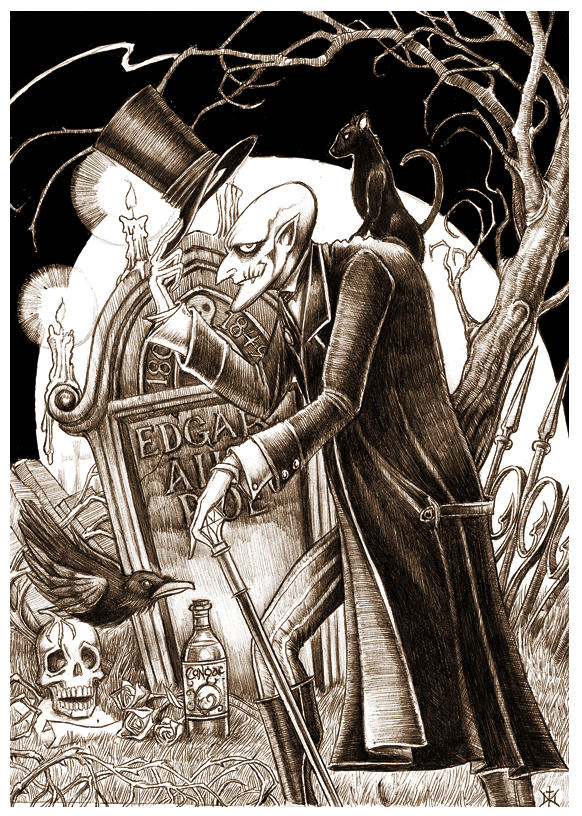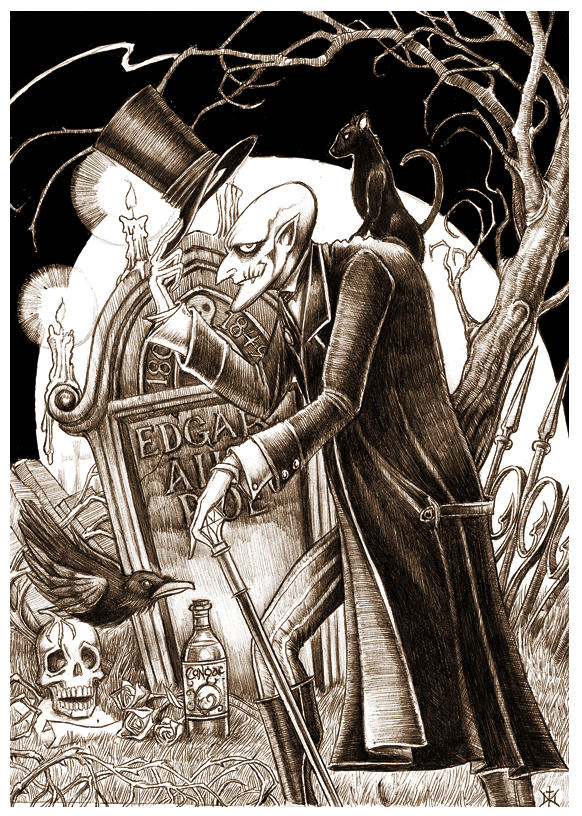 Watch
The Poe Toaster, since the toaster is no more, thought I would do a whimsical tribute to him. Ballpoint with sepia tones via Photoshop.

Hey I own a coffeshop called "The Raven" in Michigan (USA) and we're doing a newsletter that talks about the Poe Toaster. I was wondering if I could feature this image in it. If yes, I would link it to your deviantart page or a website if you prefer.

www.ravencafeph.com

E-mail list includes over 3000 addresses.
Reply

This looks really cool, nice work!
Reply

Wow, I think it is GREAT!

Reply

very cool!

Reply

Yes, I have heard of them. People had to chase them away. Great picture- perhaps true as well.
Reply