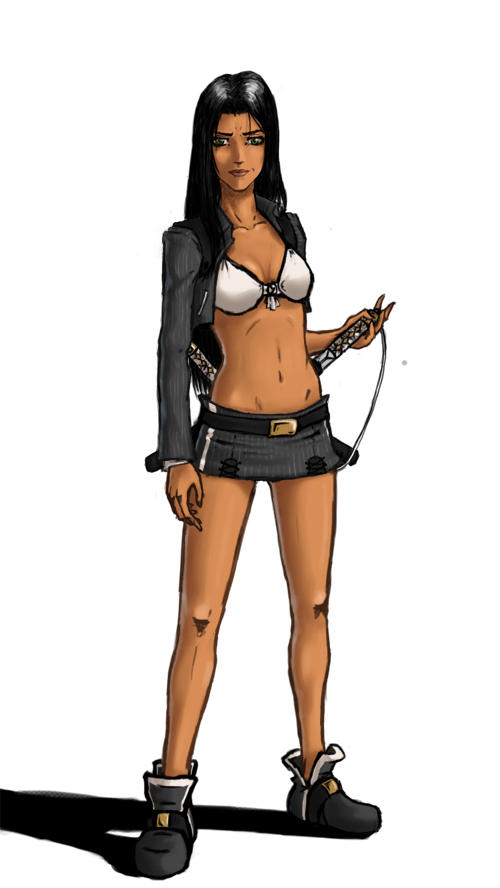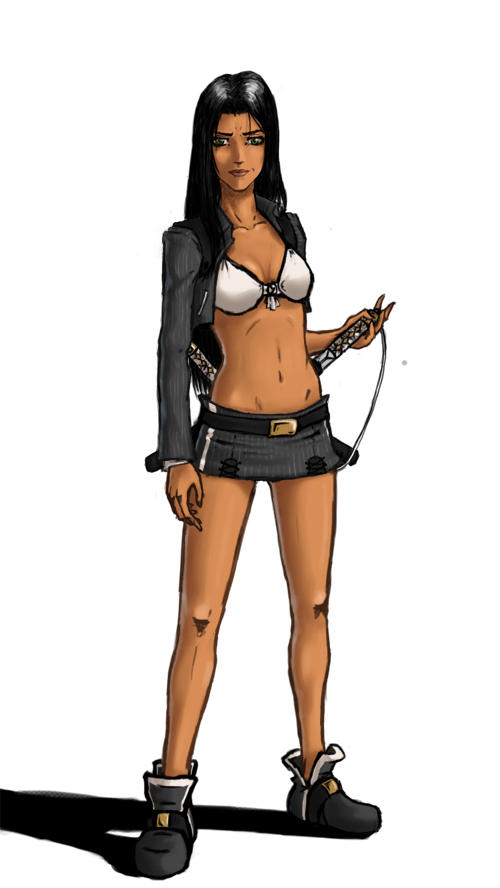 Watch
Just having some fun participating in a fight on another webpage. This is my character intro thingy.

* HA! I jus realized i didnt put her left sleeve on...oh well its what I get for rushing.

You know, I always wondered how the whole "Skirt-that-looks-more-like-a-belt" thing started.


Also, just what is that white string attached to?
Reply

Mmmmm....belts that could be skirts...anyways the string thing is supposed to be attached to like a spool thingy deal so she can throw the swords and swing them and what not. Get it? No? Oh well. Once I draw a page or two with her in action I think it will be clear. Sorta like Kratos in God of War but I had my idea way before they came out....
Reply

really nice

Reply