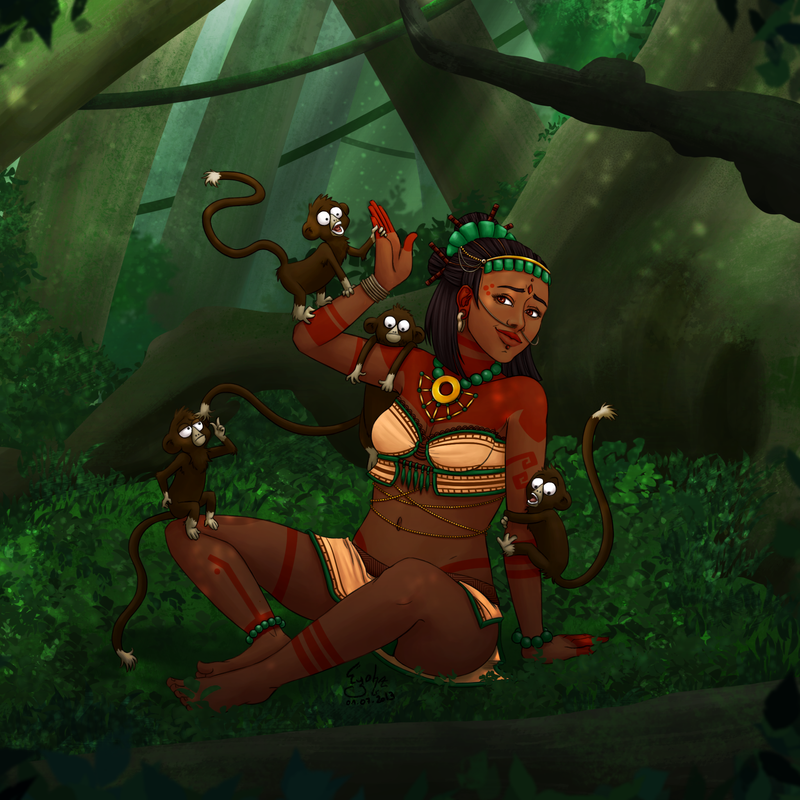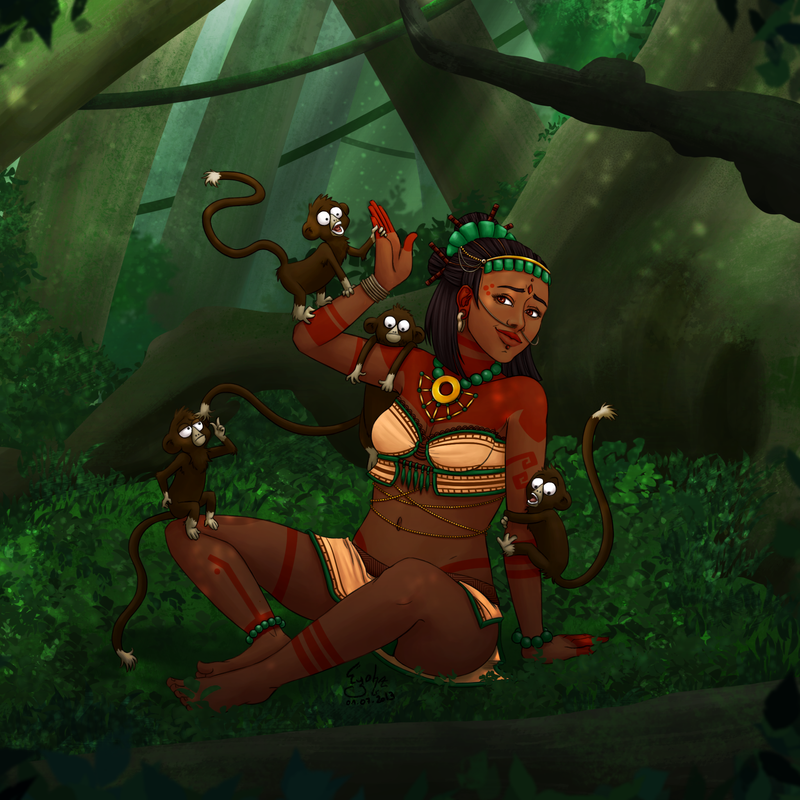 I just wanted to draw monkeys.
Mayan girl inspired by the movie Apocalypto.
Edit: I decided to make a new project with her as a chaman, she also has a name now: Izta (i think it means dreams in mayan)!
Hope to start it soon, I'm actually working on the story and the cover for the first chapter!

Draw ©

*Link on tumblr:
Link
*