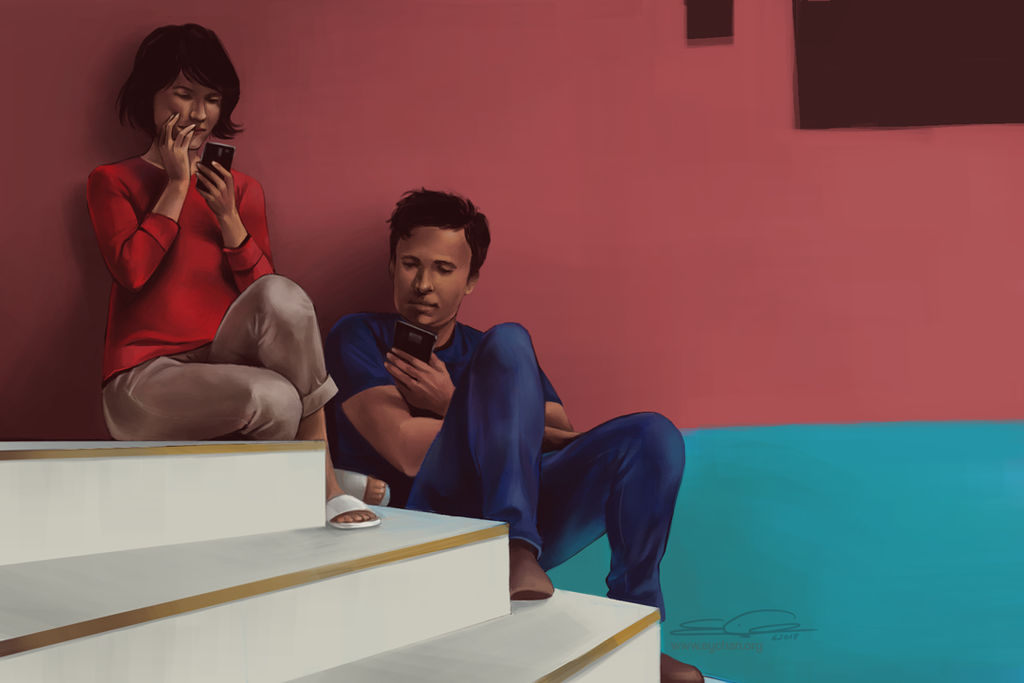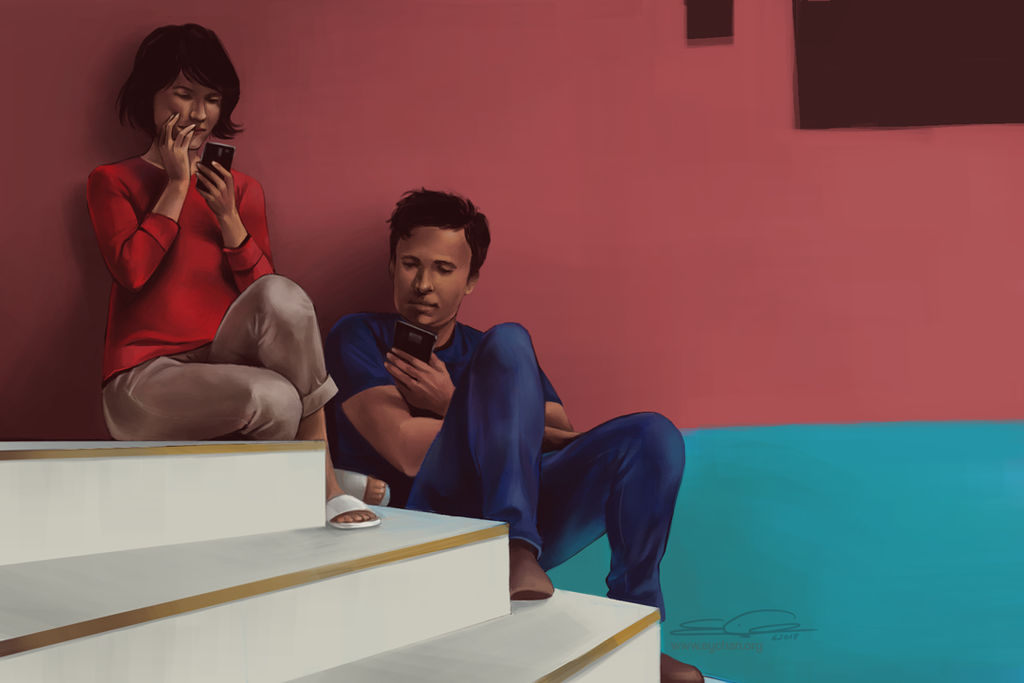 Watch
I saw a couple hanging out by the stairs by a restaurant and snapped a photo so I could paint it them.
Totally not creepy

Actually what I liked in the original photo was that their colors of their clothing matched the wall and it was a neat composition. This was done as more of a study, but I like the overall result

More Stuff on: EyChanChan Instagram!
Casual Streaming while working on casual projects