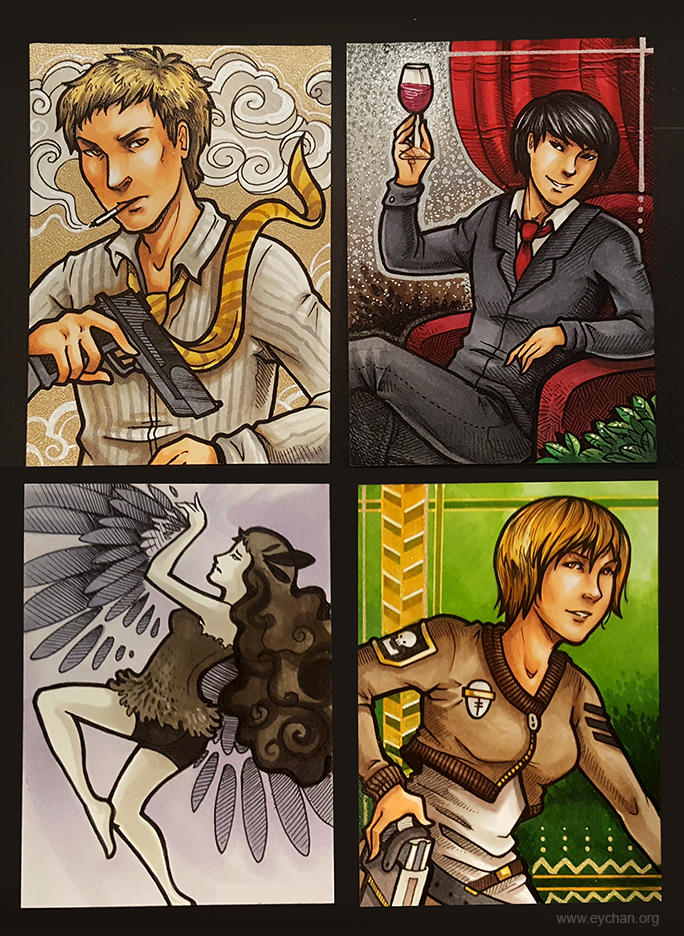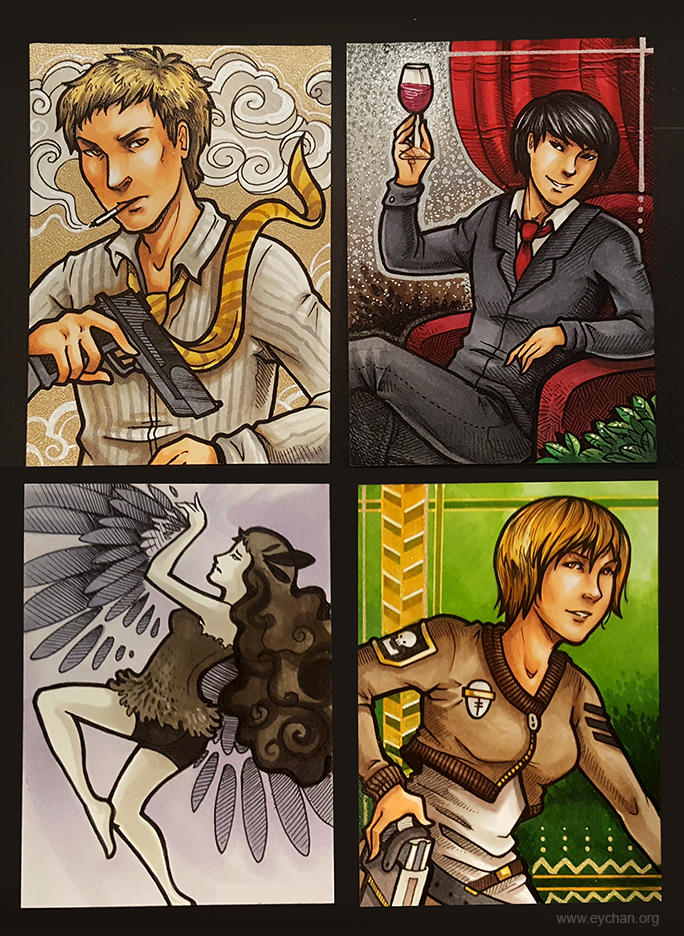 Watch
Hand-Drawn Card Commissions
available at:
The StupidFox Store!
or send me a note through DeviantArt!
Some more card commissions I did a while back! Photos were provided to the clients before they were shipped out, so excuse the weird angles and quality


2.5"x3.5" cards on Smooth Bristol, Hand-Drawn in Pen and Marker. Signed on the back corner.

Some cards made with
gold or silver
metallic effect (shiny, but difficult to see in photos).

Prices may vary depending on detail.

Artwork is coated, Shipped in plastic ziplock and hard envelope.
Characters are copyright and owned by their respective creators. Do not duplicate.