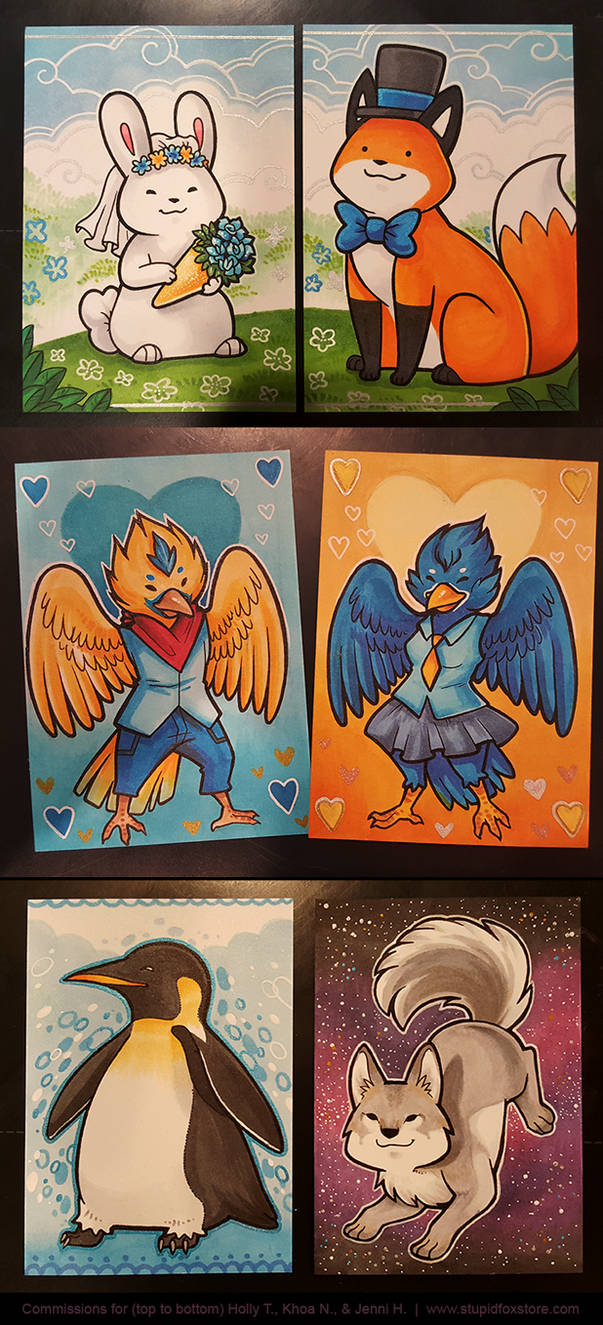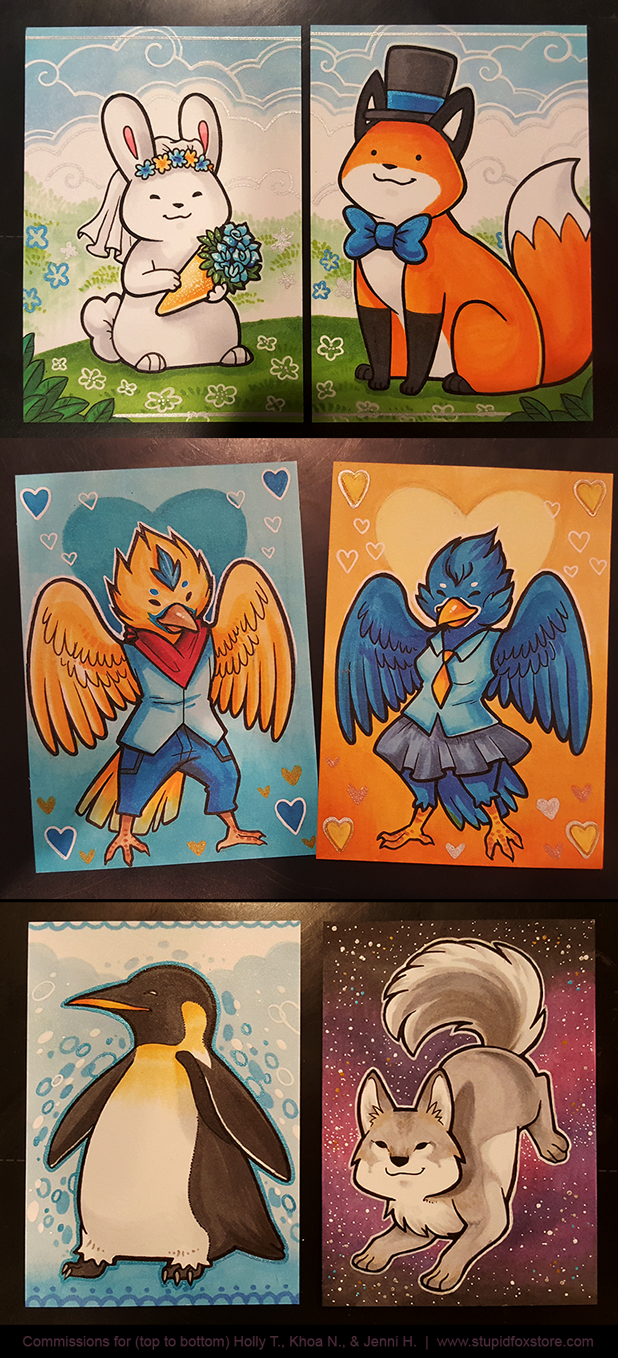 Watch
Hand-Drawn Card Commissions
available at:
The StupidFox Store!
or send me a note through DeviantArt!
Commissioned cards with some fun couples ones! Then a cool penguin and a space wolf

Photos were provided to the clients before they were shipped out, so excuse the weird angles and quality!
Characters are copyright and owned by their respective creators. Do not duplicate.