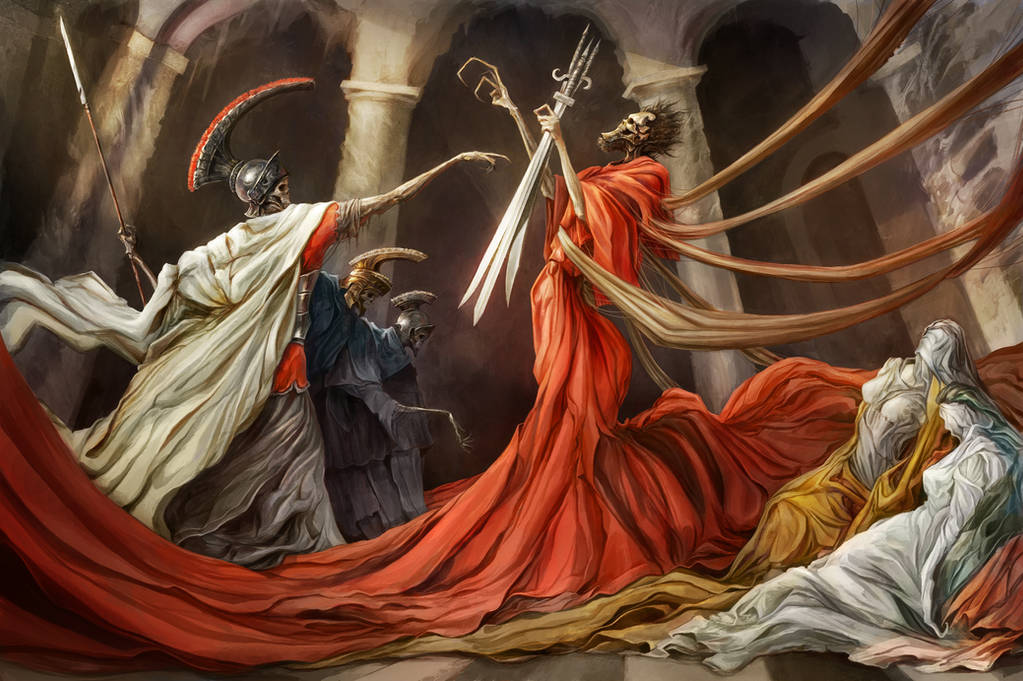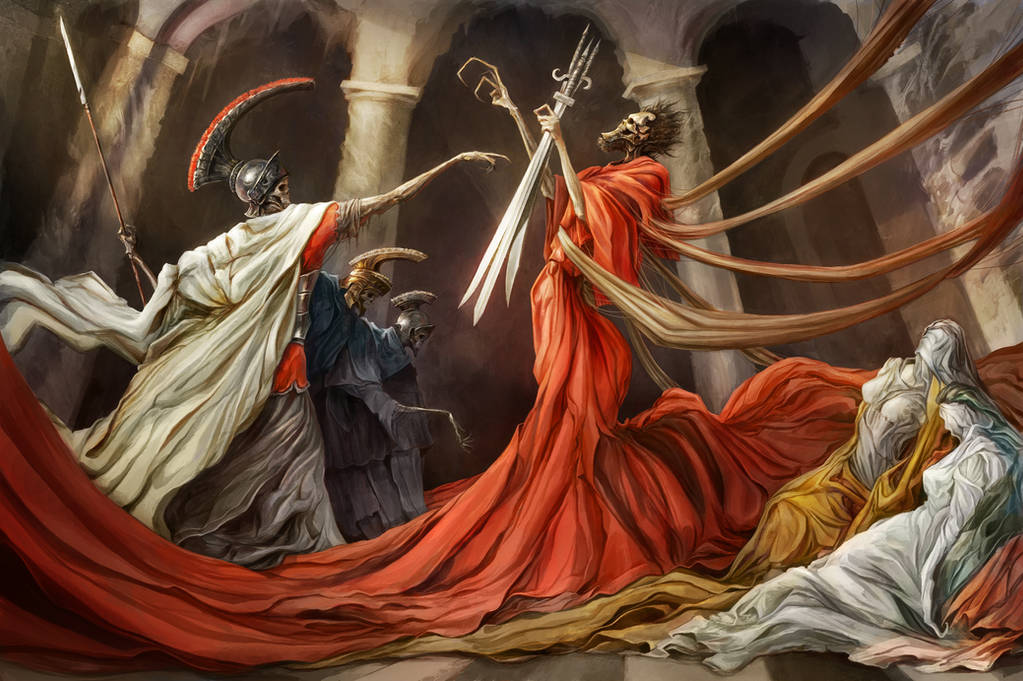 Watch
Exactly 10 years from now, when I was at school, I did my first acrylic painting, copying the famous "Serment des Horaces" from David.
It was bad, sloppy, but I was so proud of it...
And now, here I am, working in the industry, having fun with monsters and stuff... But never forgot that day, where I thought for the first time, at 17 years old : "Yeah, damn, that' would be cool for a living... and it could be possibile".
A kind of a serment with the Serment.
Maybe in a few years I will do another version of this painting. I will probably do some others of these "reloads" in the next months. But the Horaces have a special place in my heart.

Thanks for the support and all the nice comments... was really a great help for this one ! And never forget : be badass.
Daily Deviation
Given 2014-11-05