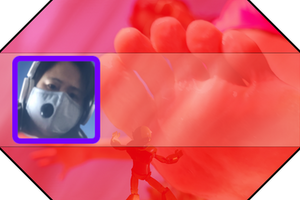 Robo GIANTESS Supporter
On this tier you will get access to GTS editors content (Ryung GTS resources) Use our resources (like GTS Stocks, backgrounds ... png files... greenscreen videos and more) to create your own GIANTESS art :)
---

HipstaRev - Actions Pack 1
Description
Are you an Android user and/or don't have an iPhone? Not to worry now you can create gorgeous hipstamatic inspired images right here in photoshop, anytime, anywhere!
Hipstamatic Revolution - Action Standard Pack
Photoshop version: CS+
Actions in set: 3
Lens in pack: Johnney S, Jimmey, Kraimal Marck II
Film in pack: Inna's 1967, Blanco & Kodok Grizzly
Flash in pack: Drinkpop Orange & Purple, Sherry Shine, Standard Flash.
I spend days and days with my Hipstamatic app and on photoshop combining different settings and layers to get the same exact Hipstamatic look. It was a lot of work and time consuming. So all I'm asking from you is for a small donation of .99 to keep the Upcoming HipstaRev Action Packs Free. I will really appreciate it.
DONATE HERE
Thanks and Enjoy!
The files are the intellectual property of Jorge G. Chevere.
DISCLAIMER! The Photoshop actions don't use any of the HipstamaticApp content, nor are they endorsed or sponsored or affliated by Hipstamatic or any of its affiliates. All borders included in the package, are custom made.