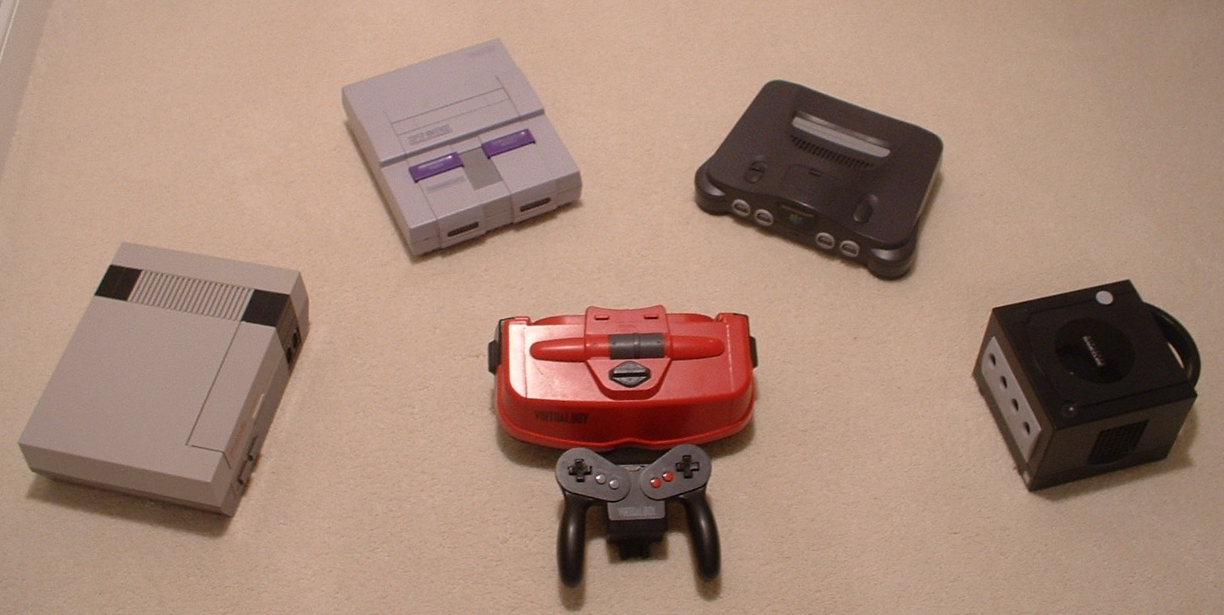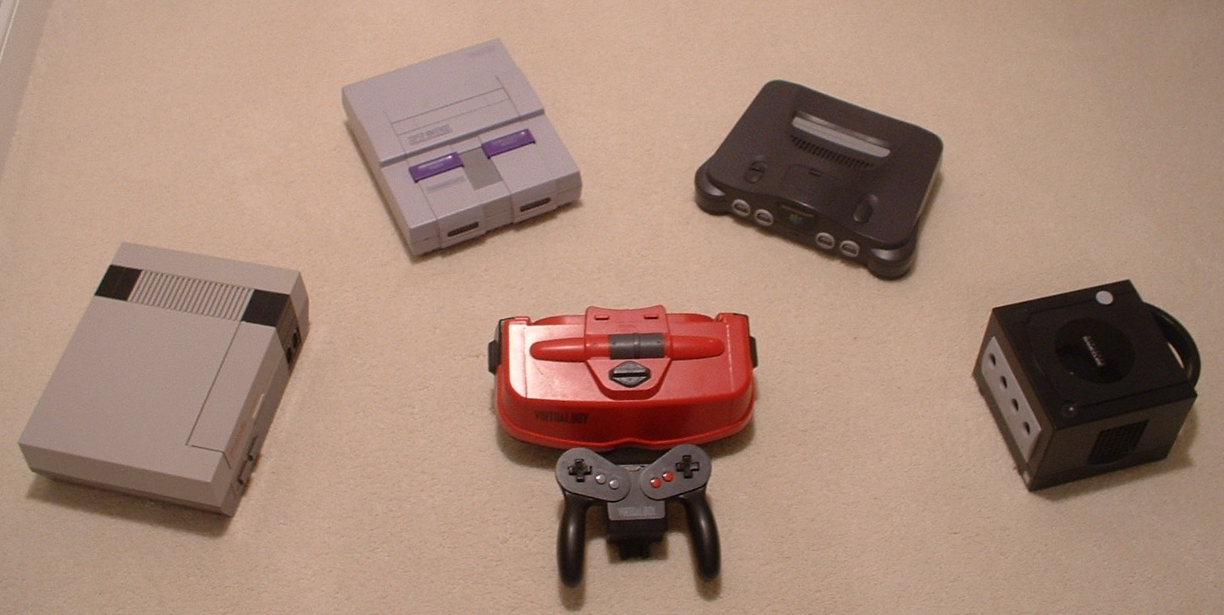 Watch
All the Nintendo home consoles (original American versions) arranged.

<3 Nintendo

NOTE 1: I know the Virtual Boy was marketed as a "portable system" and not a console like the others. However I find it fits in a lot better with those than the Gameboys.

NOTE 2: I guess I need to clarify for those who don't take the submitted date into account; This was taken a year and a half before the Wii came out. That's why it's not there.