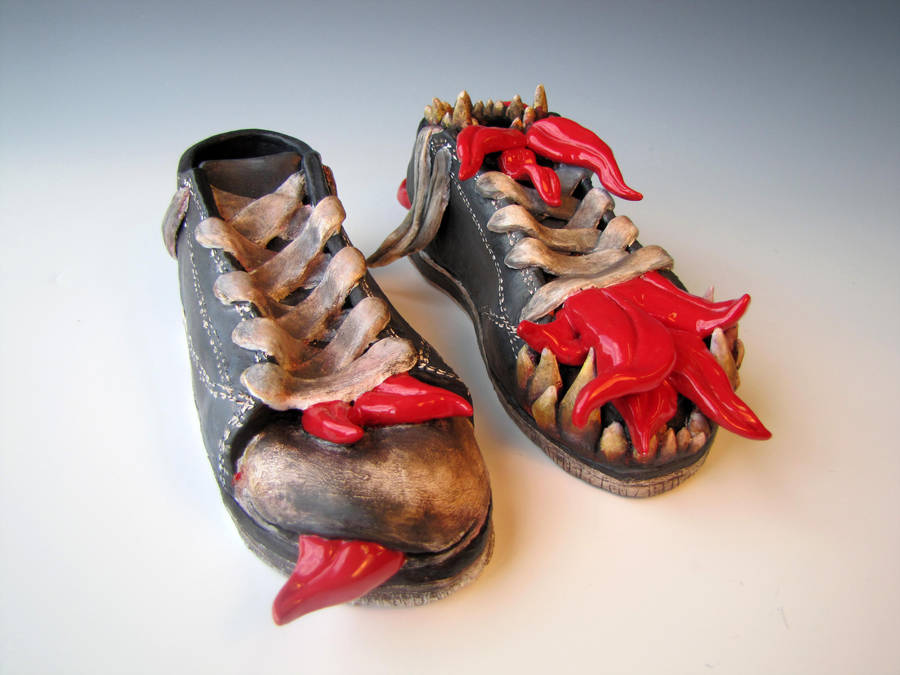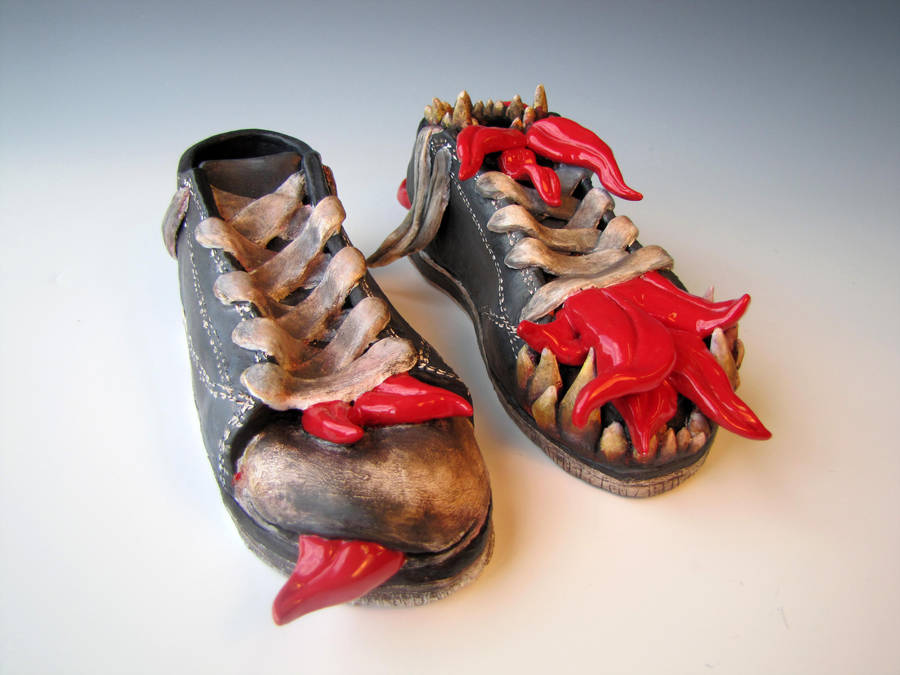 Watch
I modeled these after converse, although, I doubt anyone would want to put these little monsters on.
The Converse brand has been making shoes since the 20th century. Each time they come out with a new design, dedicated buyers will make the purchase, even if they have several pairs of the same style shoe. Each time we buy, we are feeding the industrial machine. Our uncontrollable material wanting will never be satisfied. Companies will keep milking us for all that we are worth.
This is actually my first ever sculpture project that I unleashed my full creativity on. I'm quite proud of this piece

Back View:
[link]

Totes. lets get sum shoes.
I should be a butthead and comment on everything to make you feel accomplished when you open your feedback XD
Reply

lol please do xD
as if you haven't already commented on them enough throughout the school year. x]
Reply

These are awesome!
I like the meaning behind them haha
Love the ruggedness of the shoes compared to the smooth-ness of the tongues. Those teeth look fantastic, too. Very cool~
Reply

Man those teeth were a pain. I had to make each individual one and attach them one by one. But I'm glad I stuck it out and was able to finish this piece.
Reply