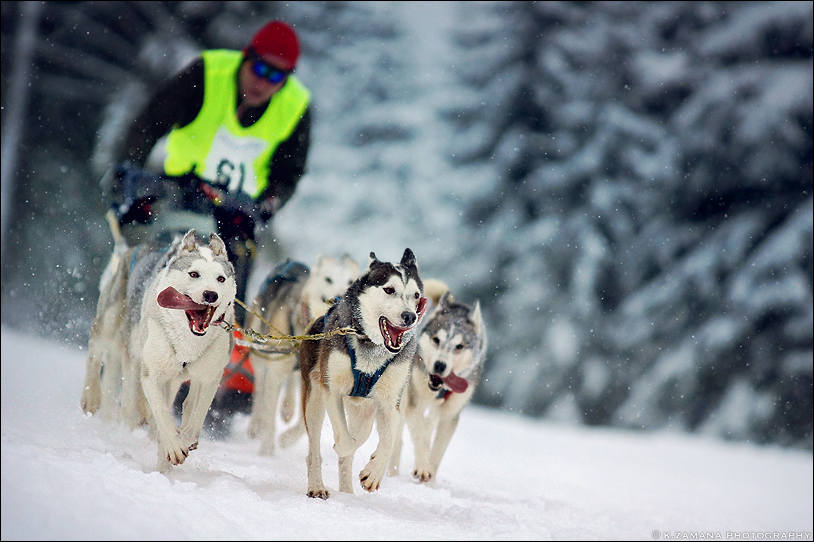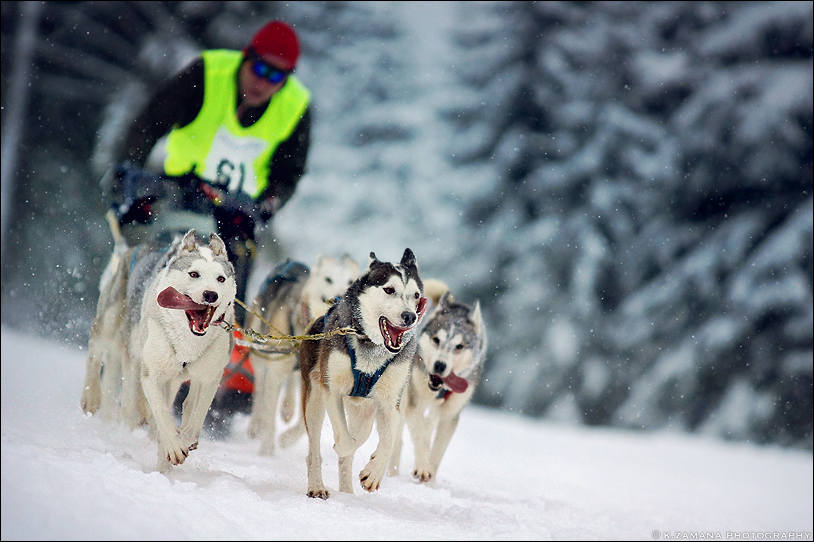 Watch
As usually I'm doing my very pleasant job at mushing event as a press photographer, freezing my ass on a pile of snow, interacting with many people around, helping out with a few stuff on event and mushing. A winter season is my best season for me.


... except that fact how much I cant stand that feeling when my hands are getting frozen so fast. I have very weak type of skin and very easily I get frozen.

Mushing is really amazing sport from sporting perspective and experience itself in general. Before people will think like that: it's absolutely not where you sit on sleds and your dogs do your job- it's requires a lot of very hard and real sport, fitness, enduring and athletic activities during sporting mushing events. You share a lot of activity as dogs do. I'm specializing in Skijoring class as my main sport. As it sounds so cool where your dog pulls you, but actually it's not. Skijoring is the hardest mushing activity which require amazing endurance, strenght, skill and all sort of sport skills exactly as cross-country or cycling. With skijoring, you share equal amount of effort as your partner, dog. The faster dog you have, the more of work you have to put.
I just constantly keep hearing from people how it is cool when dog pull you and you do nearly nothing/or we use dogs etc... which is a complete bullshit to hear.


Tomorrow I'll be doing some interviews with mushers and crawl in self-made igloo to take photos of dogs approaching.

Do you have any questions about mushing? Feel free to ask anything sled dog related topic! That would be very helpful for me!