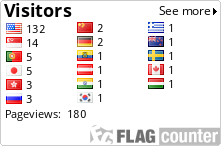 COMMISSION QUEUE:
Commission Terms of Service
Acceptible Commissions
I do not do "Not Suitible for Work" (NSFW) art. This includes, not is not limited to, pornographic
material, fetishes, and extreme gore.
"Ecchi" pinups and romantic scenes that do not include sex are not included in the above statement.
Commission away!
I reserve the right to refuse a commission for any reason.
Payment
I do not begin the commission until I recieve payment in full.
If you are at a convention and commission me in person
I accept cash, credit, Apple Pay, and
Google Wallet.
If you commission me through the internet
I accept Paypal and Google Wallet
ONLY
. If
you're paying from outside of the United States, you are responsible for currency conversion.
I do not accept checks of any form. This includes Traveller's Cheques, E-Checks, Personal Checks, and

any other types of checks I did not list. All commissions are non-refundable.Completion
I complete commissions through a queue that I have posted on my Deviant Art profile, accessible
here
. All Etsy shop orders are completed first,
then each commission paid in full afterwards. If you fail send payment within 14 days, your commission
will be removed from the queue.
I also suffer from Rheumatoid Arthritis, an autoimmune disease that makes working with my hands very
painful. Commissions may have a long wait time because of flare ups of pain. I apologize for this
inconvenience, but it cannot be helped.
Other Terms
Commissions that are outside of the United States are subject to customs and shipping costs.
You do not have permission to copy, send off for prints, or sell my work as your own. All of my pieces
will also include my signature in a very conspicuous spot on the image. I will not remove it.
If you want to commission me for pieces to be used in a commercialized production, including but not
limited to video games, illustrated books, and art books, I will work out a contract with you.
Stream Commissions
Sometimes I perform livestreams and will take on live commissions. All above terms apply, except for payment. Payment must be in the form of Paypal or Google Wallet, and must be made at the time of commission. I only take simple commissions on stream in order to complete it in a timely fashion and move on to the next client. If you request a complex subject, you will be set upon the normal commission queue and price set.
Trades
Fellow artists, I do accept art trades and welcome them. If your trade will involve a custom commission,
all above terms apply, but please understand that I will work on them after the paid commission queue is
cleared.
By paying me, you agree to these terms fully.