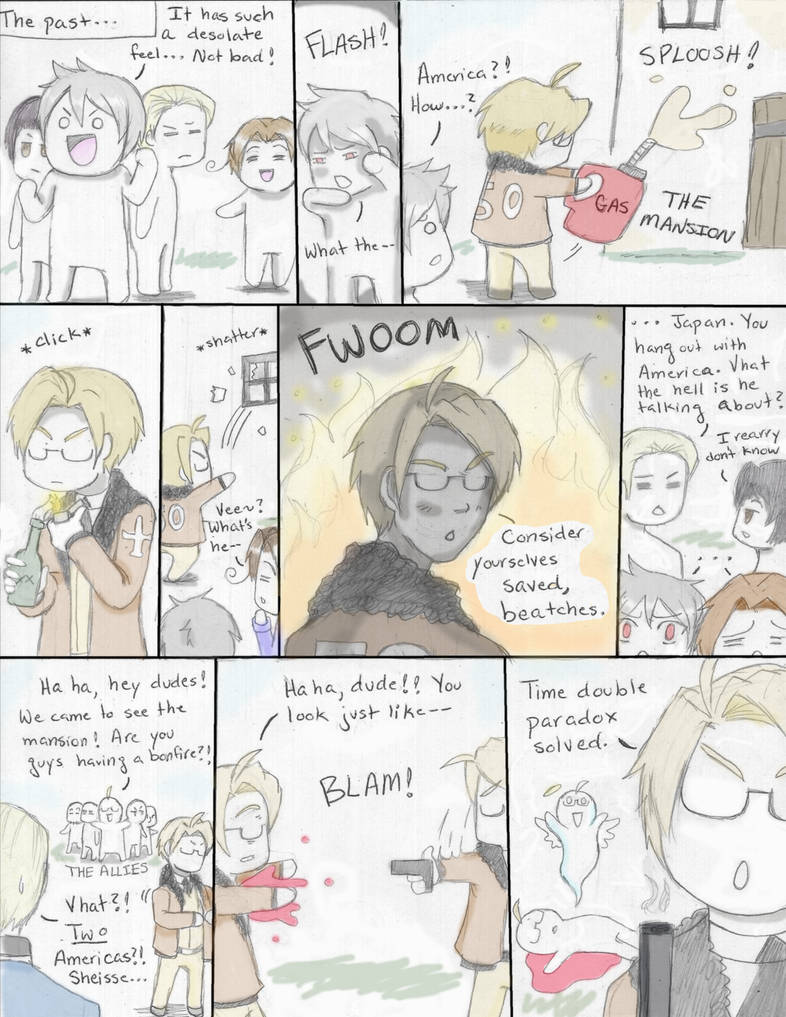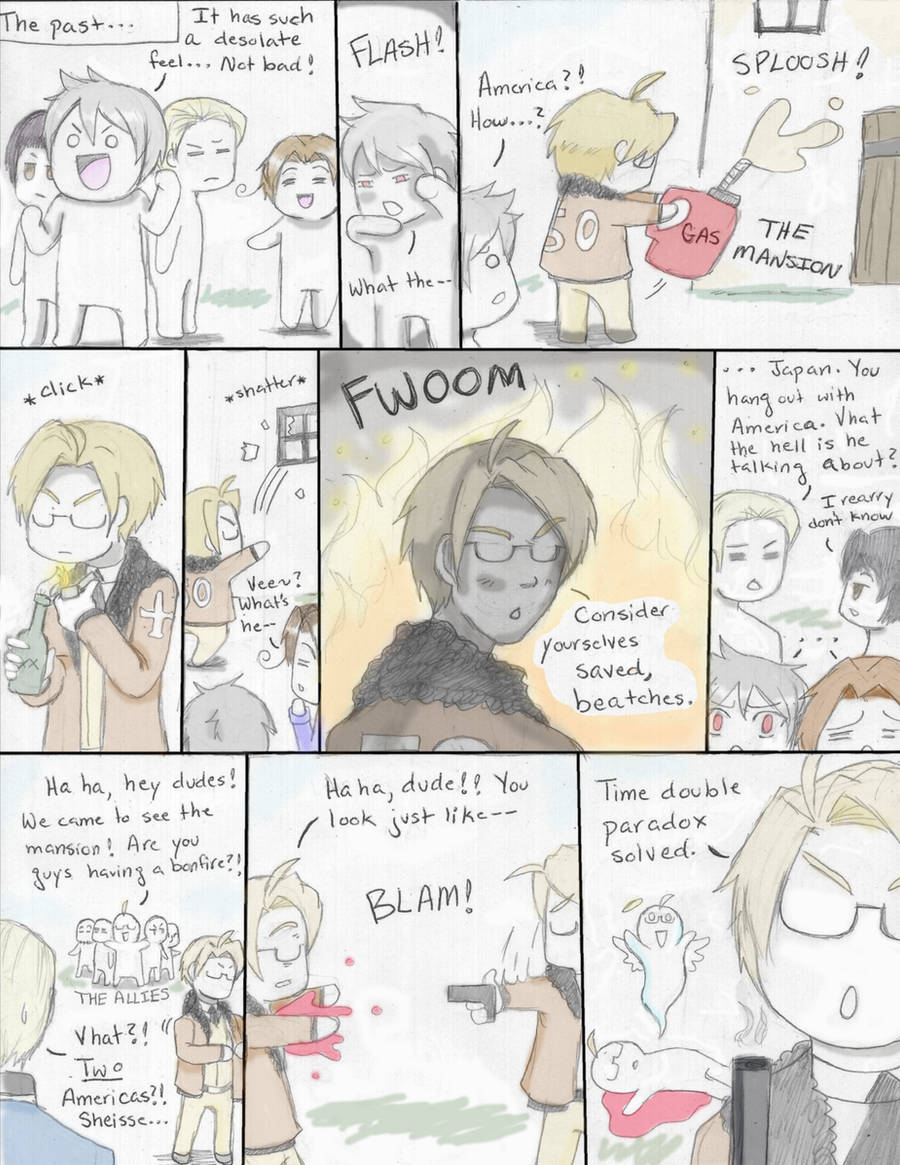 Eee! Throwing stuff up during precious moments of free time!!
So this is part two! It's horrible isn't it?! The last two panels seem all too familiar to me...
America taking matters into his own hands i.e. torching the place. And then gunning down his past self. Yee-up. I was def in a dark mood when I made this, that's for sure.... Violence is never the answer children~!
Enjoy!
Part 1:
[link]
Part 3:
[link]