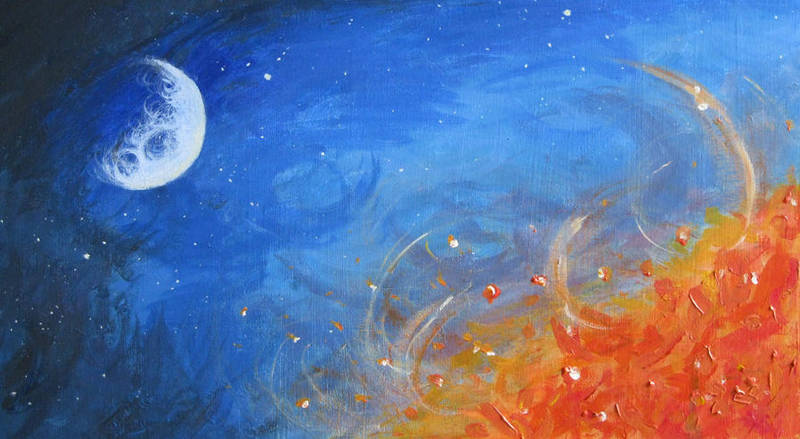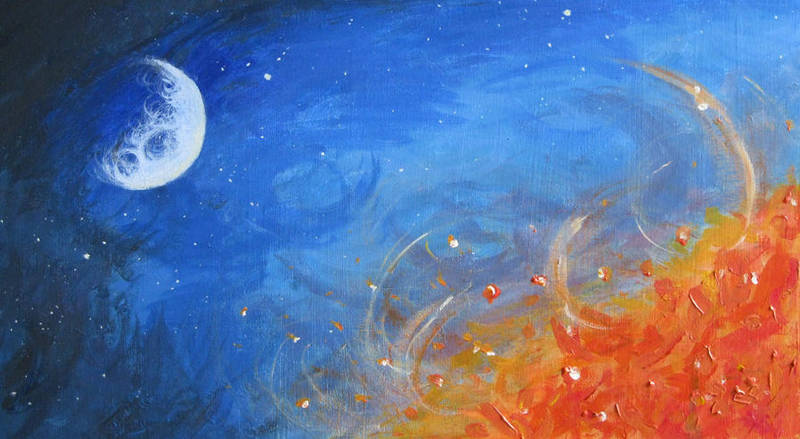 Kind of shocking but I took out paints yesterday and just poured what my mind wanted right onto the board.
I got frustrated here and there, just painted based on my emotions. That's what came out of it.
Nothing new, nothing interesting but it's like recently I have these kind of images in my head pretty often.
So let it be.

Acrylic on a board, 45x25cm.