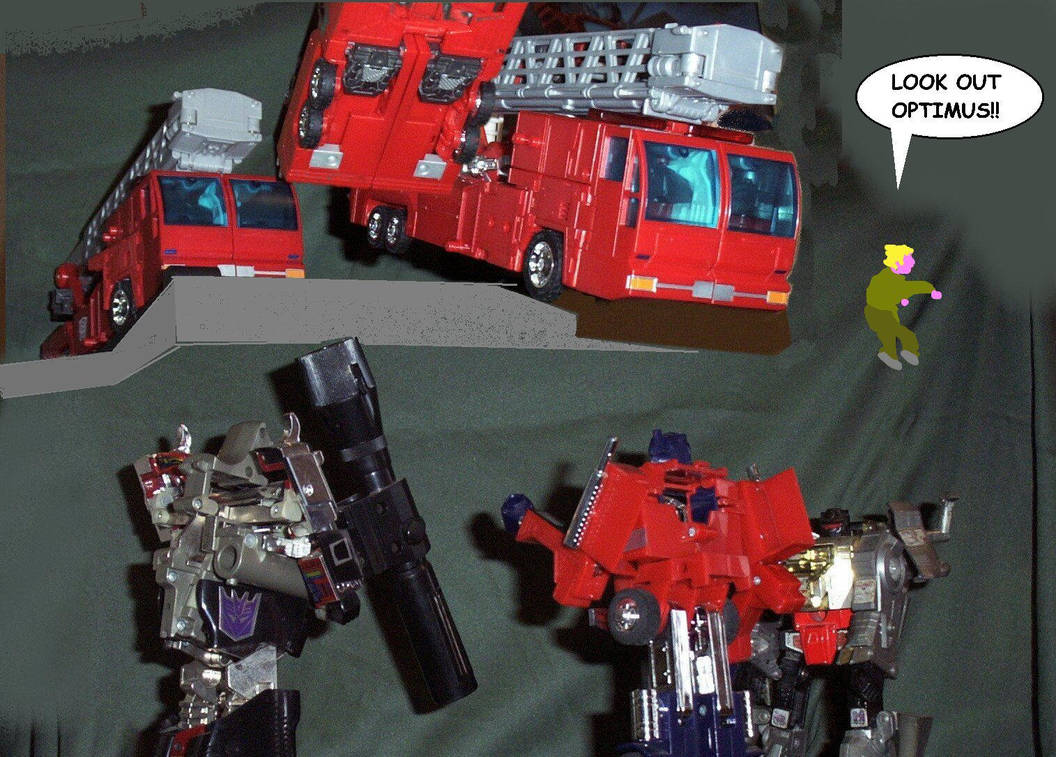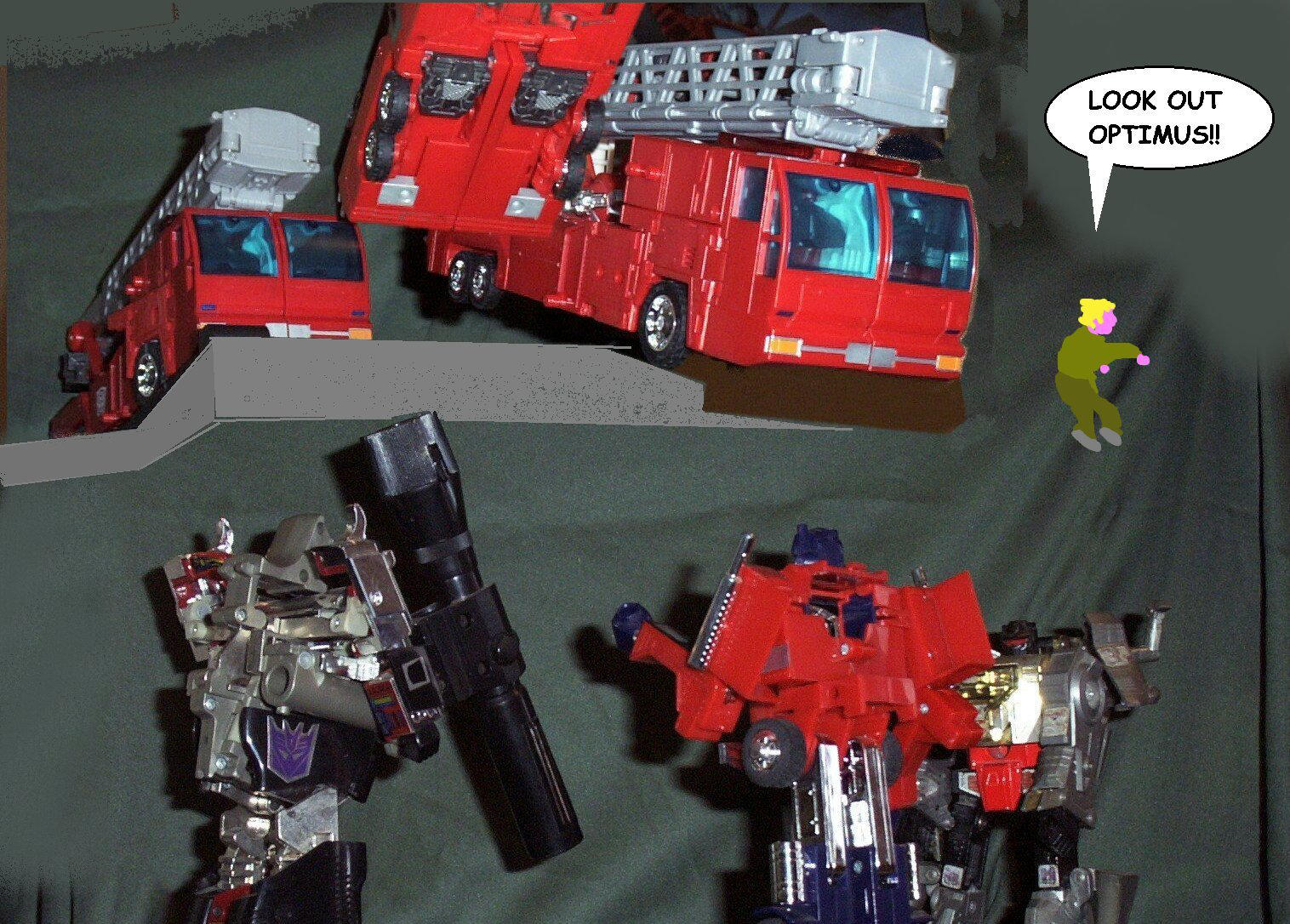 Watch
Dreamwaves Transformers Generation 1 Vol #1, Issue #6, Page 10, bottom panel

This was/is my entry (with Goktimus Prime's) entry in the Dreamwave G1 battle competition.
We used Goktimus' G1 -Megatron, Optimus Prime and Grimlock.
Fire Convoy and TF:RIDs Optimus Prime (both in fire-truck mode) were used to simulate the humans vehicles. A little bit of extra editing and the three individual photo's are now this final product.

Entry: Posted with time to spare. Declared Missing ....