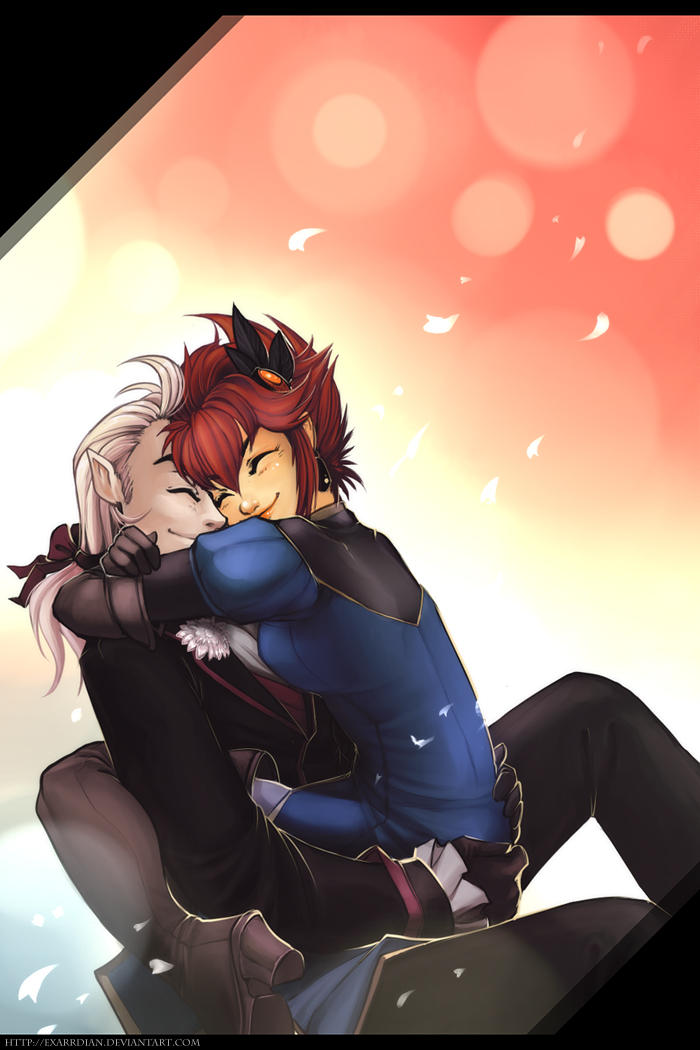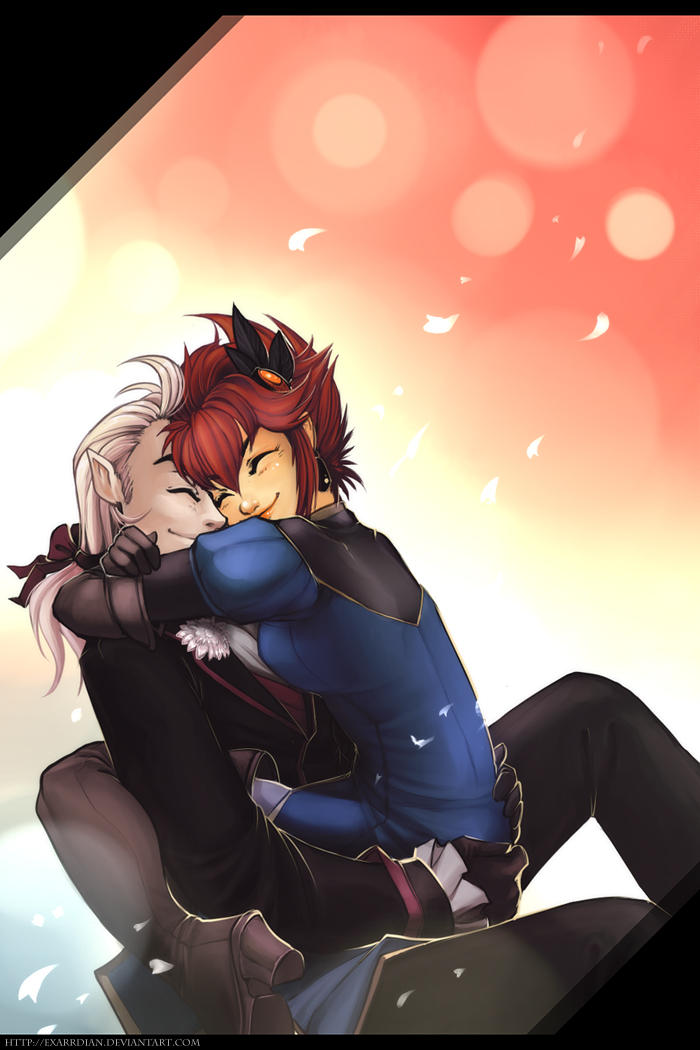 Ughh, I swear, I meant to draw something MANRY and ANGRY and with like action and guts and... yeah, happy pics! More lovey dovey pics cause, why not! We need more hugs. Go hug someone!
After Aries' sad, sad pic, it was time for some joyful moments! After all, there is a sunshine after every storm and now she is happy with a charming, impossibly smug, self proclaimed count! X'D
I really wanted to draw a very snuggly cuddle pic. I find hugs quite hard to draw. They either look loose or as if stick figures embrace in some awkward bone breaking dance. >>;
It was a good practice!
Paint tool SAI
Photoshop for minor edits.
About 5 hours in between watching movies.
Ariessa (c) to me.
Clydance Tanner (c) to
~
DBomber
Thank you for viewing!