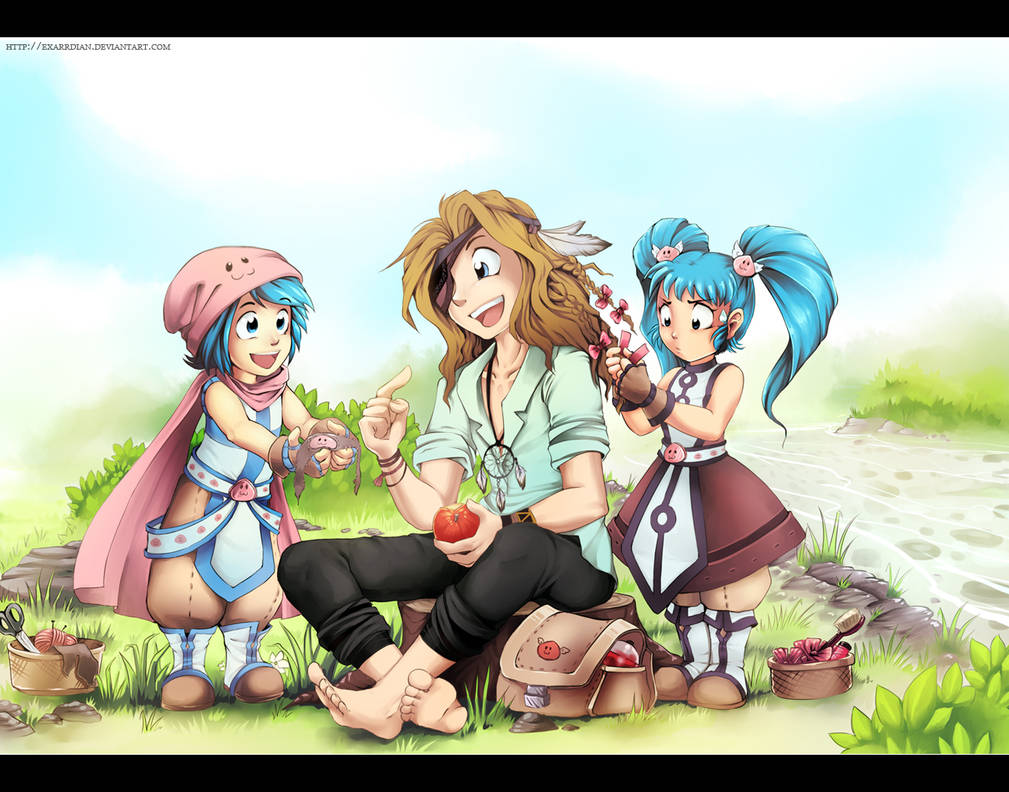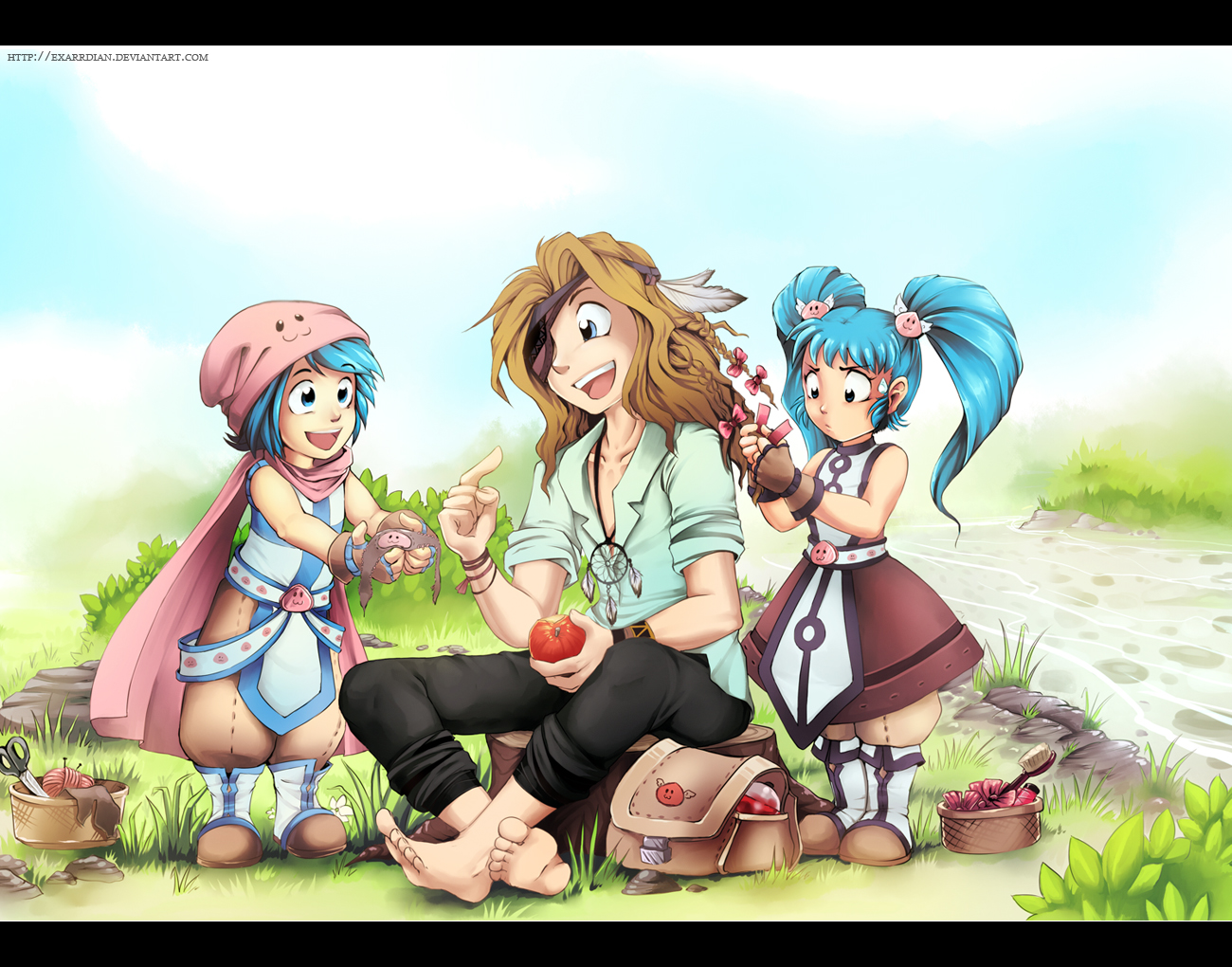 Commission for


Luca: For you mister dream man, sir!
Will: Whoa, for me!? Thanks!
Lucia: *can`t braid hair right*

After Episode 5 on Muse Gate, Will joined Luca and Lucia`s squishy pals squad! But he can`t be a real member till he gets a new eyepatch from Luca.

I don`t know how he can still be intimidating with this new look considering he used to be a homicidal dream creature chasing people with a shovel through the whole episode...

;;;
Of course he doesn`t mind the new accessories and whoever gives him the funny face will get squished ... yeah he doesn`t quite get the concept of "Squishy pals squad".
But yeah Luca is a sweetie pie trying to socialize Will, Lucia is trying to make him look less intimidating and more pretty and... Will just doesn`t mind any of this at all.
Sorry, Cody, I couldn`t fit his trademark runic shovel! ;_;
Paint Tool Sai
Photoshop for color adjustment
1 day!!!
Lots of coffee.
Ahh, I don`t feel my hand...

Luca and Lucia (the blue haired twins) are (c) to ~
CodyLycan
.
Their outfits are based on the super novice job from Ragnarok Online, so are the pink blob things.
Will is (c) to me.
Please don`t use this artwork.
Thank you for viewing!Edit: Well crap, just NOW noticed Will`s right leg is bit too stretched. Moral of the story - Don`t stay up till 2am to work on pictures, you`ll make mistakes and you won`t even notice them.
Daily Deviation
Given 2011-10-25