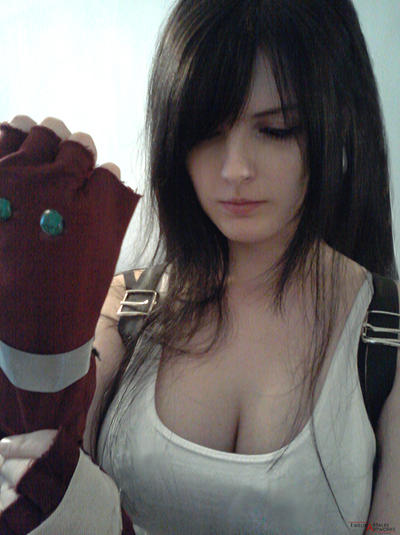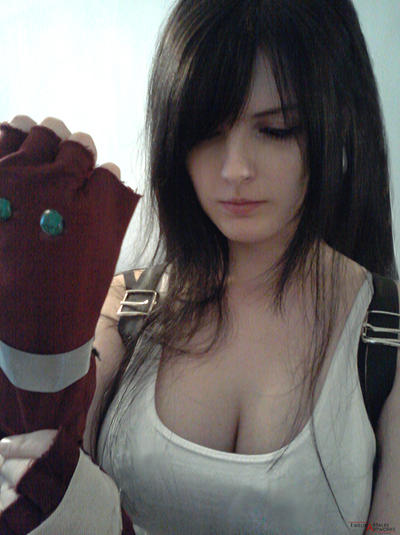 ▫ ━━━
I N F O R M A T I O N S
━━━ ▫
╭━━━━━━━━━━━━━━━━━━━━━━━━━━━━━━━━━━━━━━━━━━━━━━━━━━━━━━━━━━━━━━━━━━━━━━━━━━━━━━━━━━━━━━━━━━━━━━━━╮
Here is my first photo with a good pose. I´m so sorry for the bad quality!
There will be a good photographer soon to make shootings with me.
I tried to give Tifa a very cool and calm look so I did my best to let it look like her CGI Wallpaper.

Anyway I hope you like the result so stay tuned for more!
Well, this work is very awesome (I think Tifa's cosplayers are awesome, because I love this character and it's unusual to see things like this). If I can be honest, I have to say, this cosplay has got all the essential elements: hair (good!), boobs (sorry, but Tifa has a big tits and this is important), gloves (Tifa fights with her hands). At cosplay level, thats awesome.

Photography! It is bad. The quality of this images, is bad, but, it not influences in this artwork (well... a little)... I think, you will upload new pics with better quality soon :3

Maybe my critique is bad, but, it's all for help you. Keep it up, you're good in this <3
The Artist thought this was FAIR
20 out of 22 deviants thought this was fair.