I love coming up with funny titles.
Anyway, I have found two more amazing artists in the dA community who are amazing at what they do and deserve more recognition for their skills. Allow me to introduce
curtsibling
and
Sereyne
!
Curtsibling is by far one of the more advanced comic drawers on dA,Mobutu it's not mainly about how good the art looks. It mainly his subjects. He does many funny comics on bronies, adventure time, and much more, poking fun at every fandom available to the interwebs. I recommend you checking out his comics, he's amazing!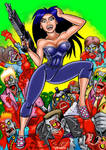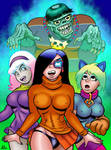 Sereyne is a fabulous and wonderful deviant who's art with pixels is truly jaw dropping. It makes you wonder how she does, and the truth is I don't know! But she is by far one of the better pixel artists out there, so if you have time I suggest you check her out!
:thumb400409733::thumb400208983: