Wow.
I had second thoughts at first, but now I know I made the right choice in choosing
LilUFO
as the next AOTW.
See, friends- variete is the spice of life. We do a lot of realism and digital painting, but there is so much ,more to art than just realism!
So for a sugary, childish, cartoony, but most of all FUN break from the norm, there really is only one place to go.
LilUFO
(yes, it rhymes)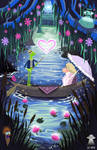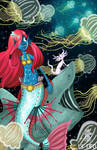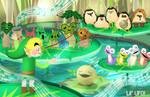 Now, I know what you're thinking... I sure know how to pick 'em, don't I!

But seriously, if you don't like my choice for AOTW- too bad.
This has been
artvelocity
with "Artist of the [length of time]."
Tune in whenever you want and I might add stuff. Or not.