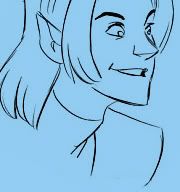 Ok, so, no excuses, I've just hella fallen behind in life. Mea culpa, but I've FINALLY got my butt in gear for some updates!
First up! Contest winnah! The Epoch eXpo was a smashing success, thank you all for your AMAZING entries. In the end, though, the round went to :icon: for her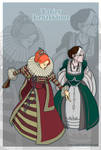 entry. Congratulations to her, and thank you all, again! WHOO!
Next up, the
EOC Gallery Challenge
has been completed. You all voted, and now (pending acceptance from the artist) we have our
First Fan Favourite
for the gallery. Congratulations! Don't forget, if you, dear member, have a nomination for the Fan Favourites Folder, all you have to do is let me know, and I'll enter it into rotation ASAP.
And lastly, new contest!
New Contest
for allll y'all. Check it out, enter, and have fun with it! ^_^