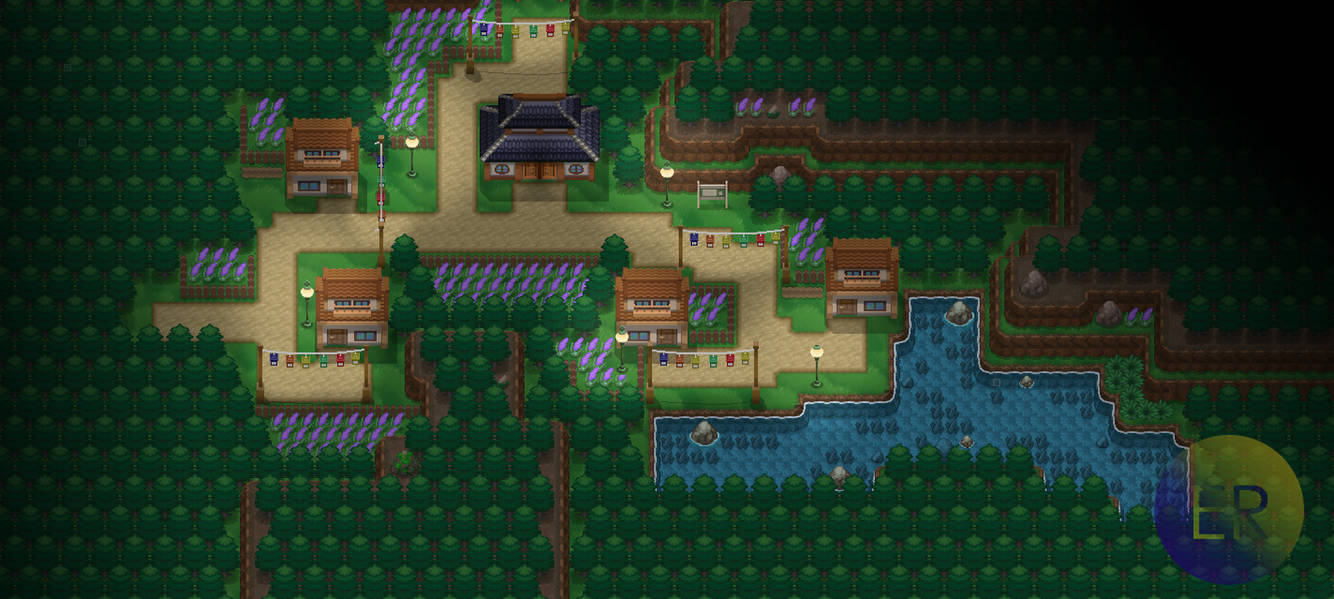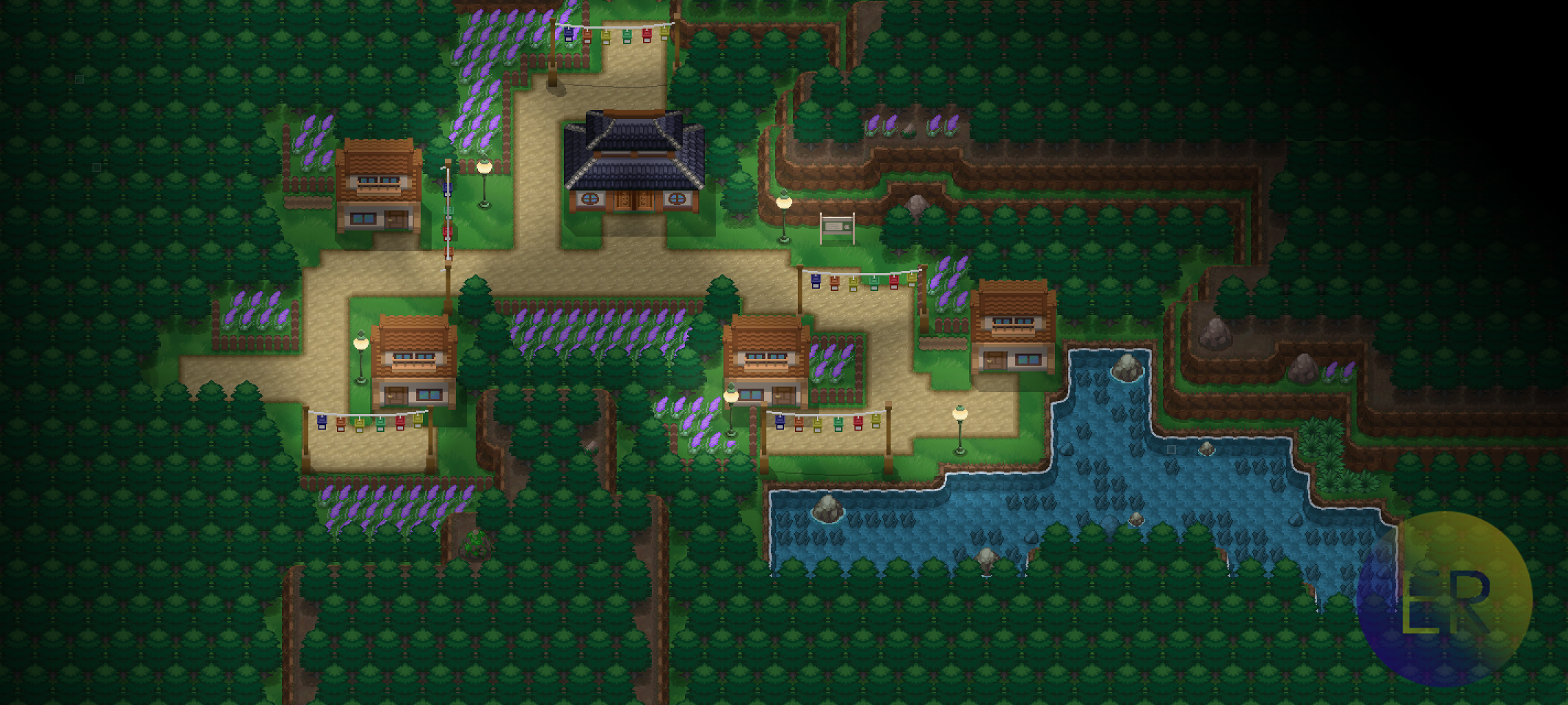 Watch
One of the smallest towns in the Sekai Region, Fukamori Town is surrounded by a thick forest that light can barely penetrate. It's also your first real stop-off in the Nakano Prefecture, and is home to the region's Grass-type gym.

Haven't uploaded in a while so thought I might as well show I'm (technically) alive. Fukamori Town is actually quite far from Kaigan Town which I last showed, but I think I've settled on this as my final version for Fukamori Town after a few revisions over the months, so might as well post it. I don't really like the way some of these tiles look on top of one another, but for the look I was going for with Fukamori Town, they sort of did the job. One benefit of being such a low-light part of the game is that the ugly bits get harder to see. On the plus-side, the story of the game really ramps up here, and the tensions within the Sekai Region start to unravel.
_____________
Connections:

North - Fukamori Forest
West - ???