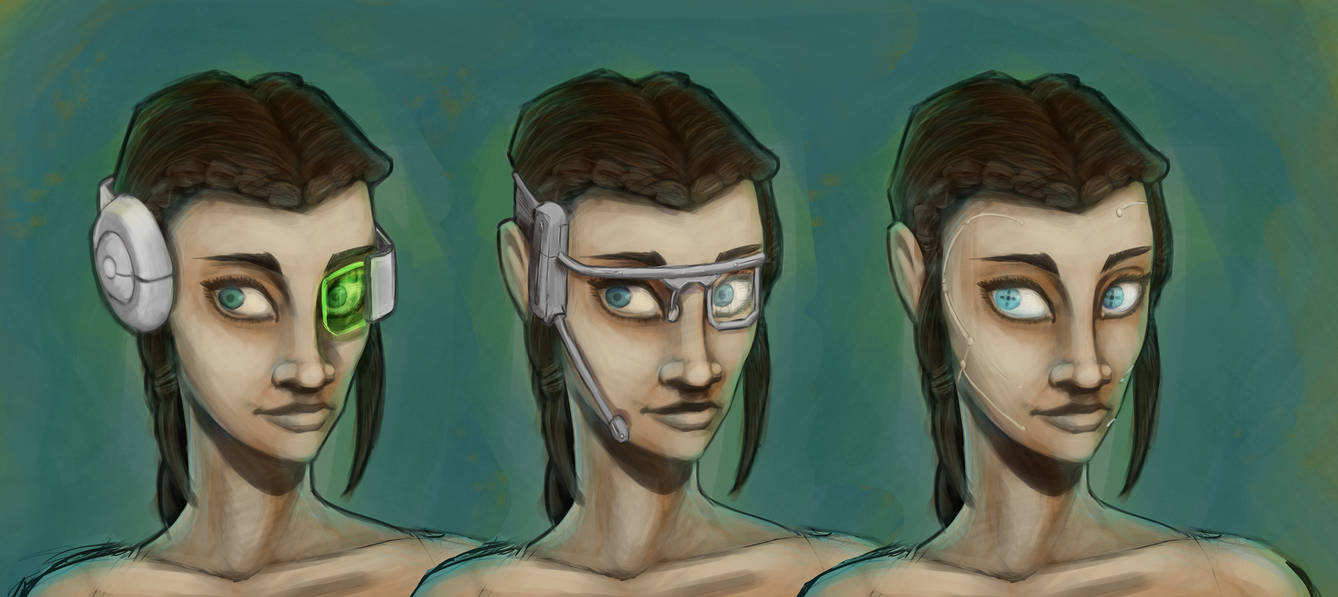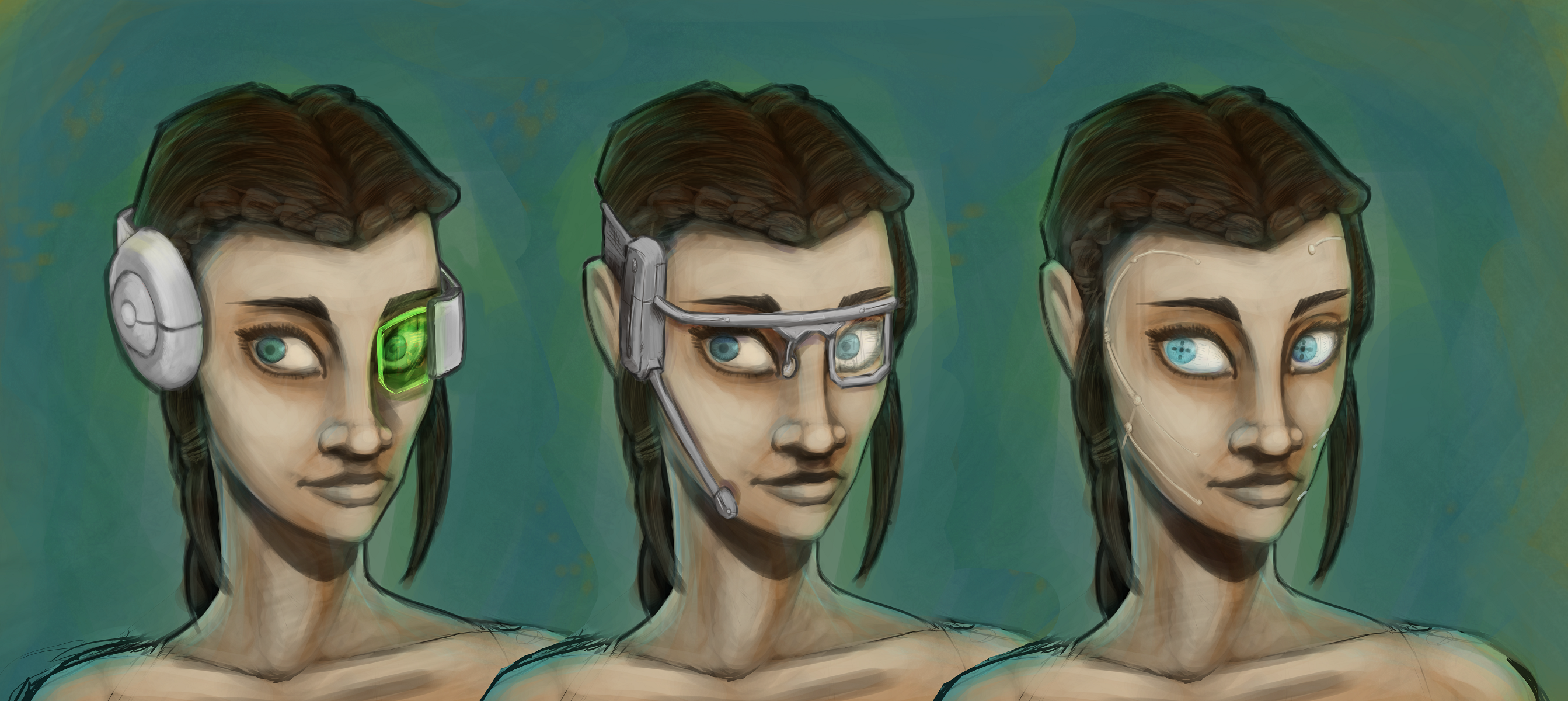 Lascopainters' contest #66 : "Upgrades" (videogame-related)

> Optical implants for a (fictive !!) cyberpunk videogame : level one (the "Hitts-Hover 9k"), level two (the "OK Glasses") and level three (subcutaneous implants). Grab some Nuyens and pick your favorite.

This time, full GIMP use.

Reply

Pareil je veux je veux

Reply

Cyberpunk, bientôt on croulera sous les cyberpunk, avec leurs Eclopes et leurs Ebieres, sans cesse en train de nous taxer nos Ethunes ...
Encore une dizaine d'années de répit !

Sinon j'aime beaucoup ton choix de couleurs ; et je trouve le design classe; mais j'ai l'impression que les "Ok glasses" font plus cheap que les "over nine thousand"

Mes 2 kopeks

Coin.
Reply