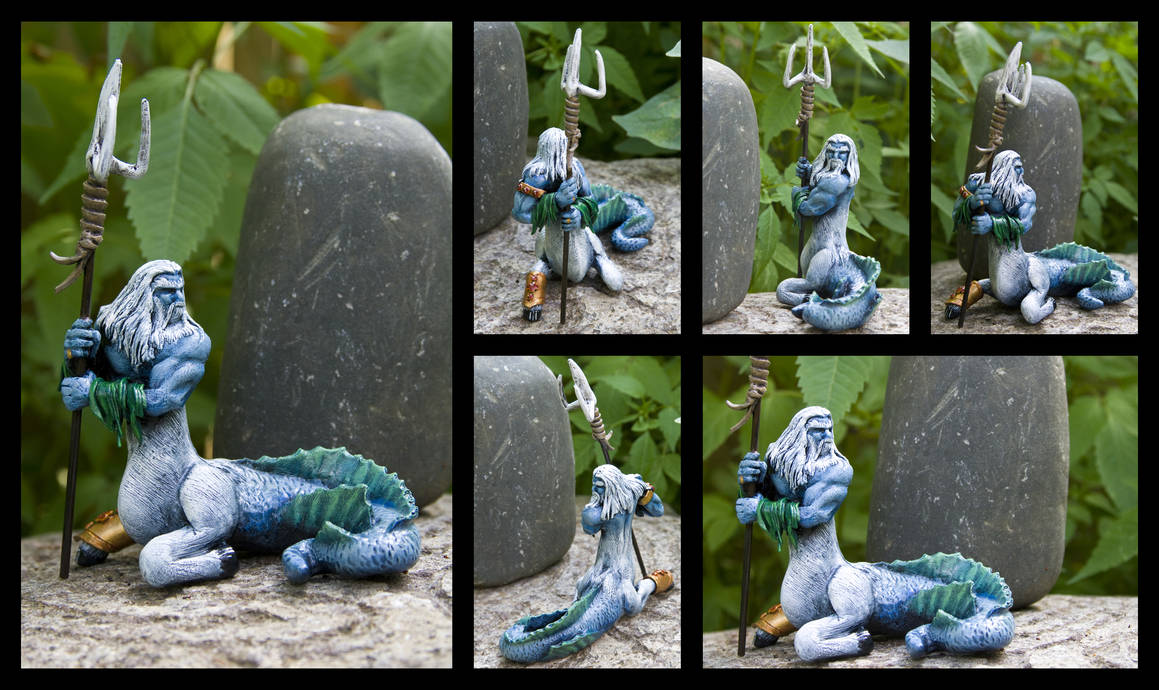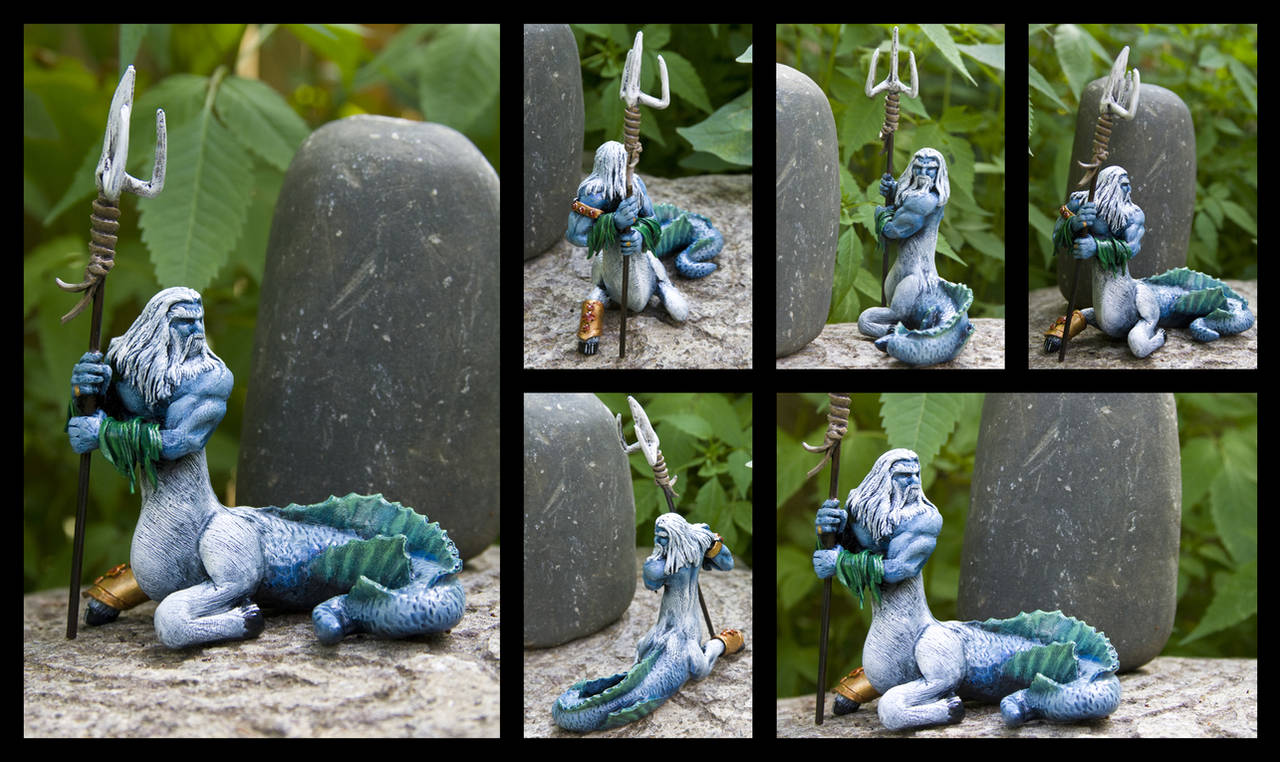 Watch
A rare glimpse at one of two known Ichthyocentaurs - powerful members of the race of Tritons.
Bythos, the right hand of Poseidon and an old mentor to Aphrodite, waits near shore for the goddess to attend to one of her many lessons.
Bythos never allowed his mystical whale bone trident, a gift from Poseidon, to stray from his grasp. Legend has long held that it contained the power to control the mighty Kraken.
This deviation is an entry in

's Mythical Blind Date Contest. Keep your fingers crossed!
This is sculpted from super sculpey over an aluminum wire armature, and painted with Delta Ceramcoat acrylics.
Larger image size available at download.