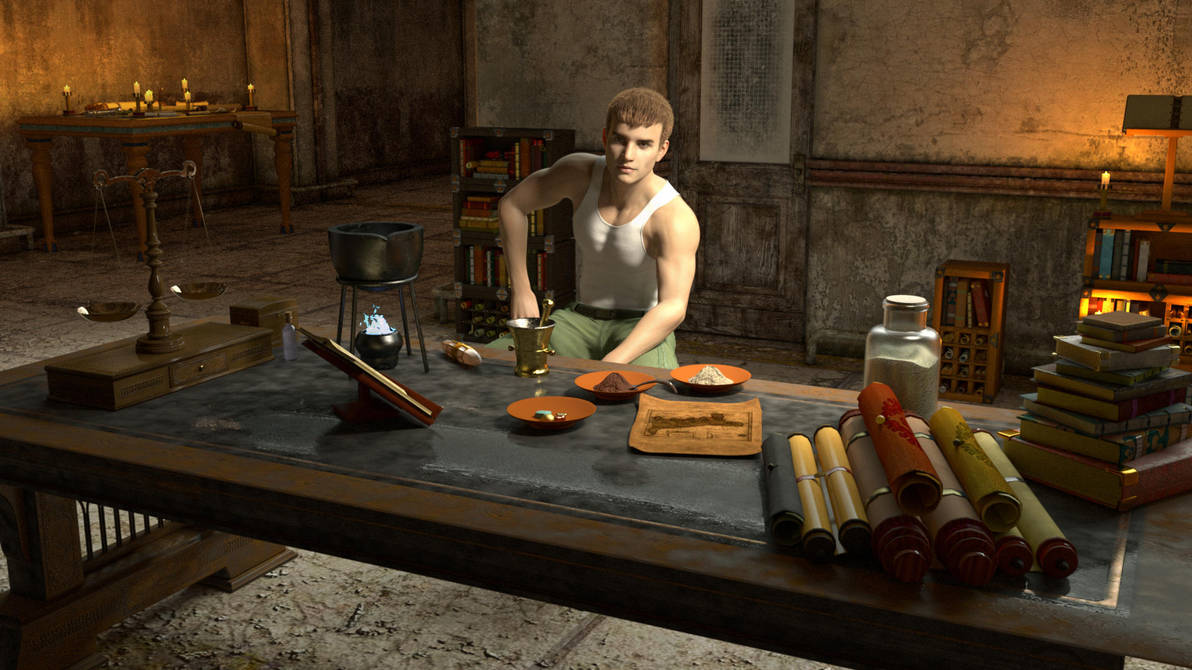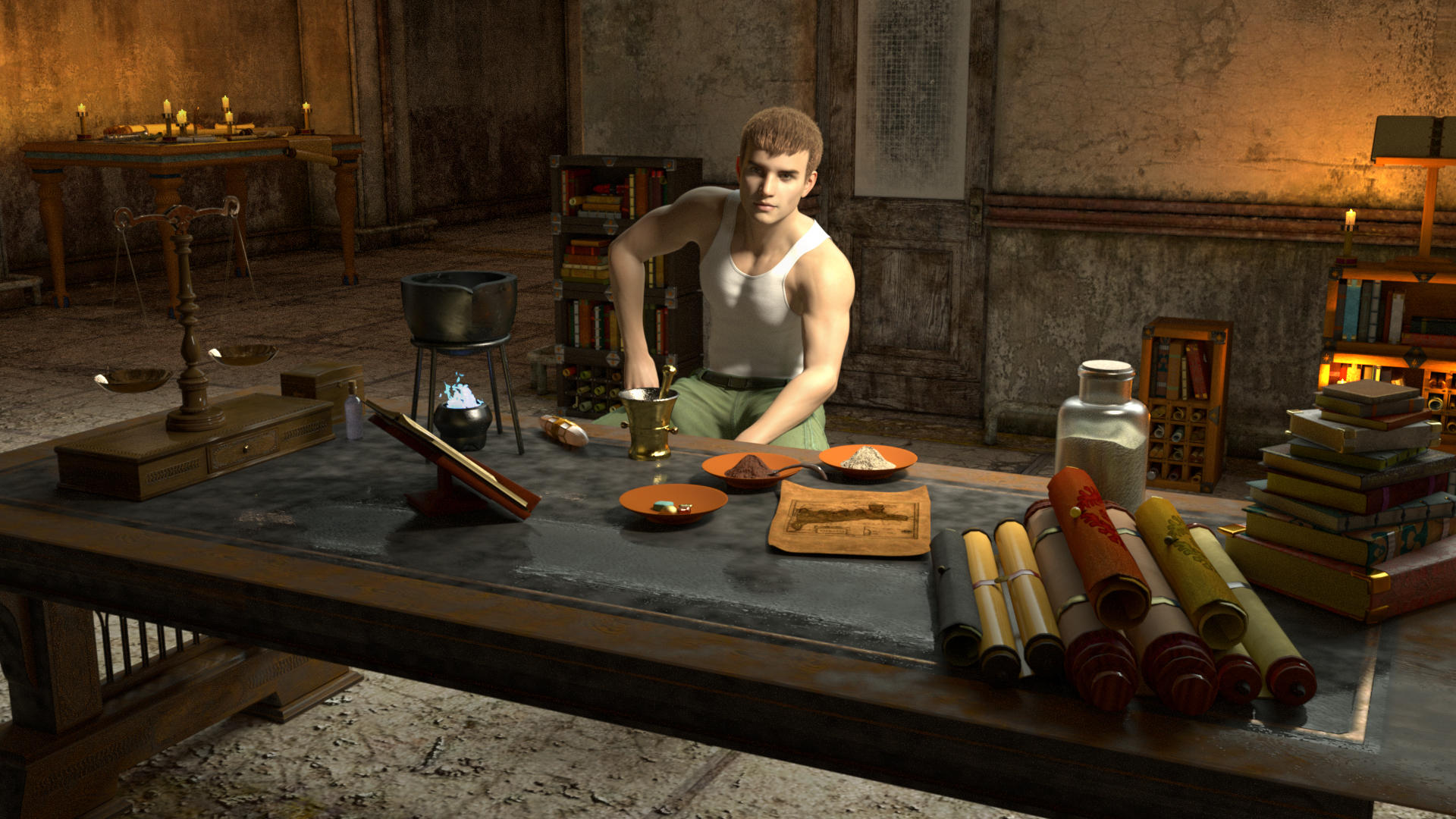 Watch

Nicely done. I love the variety of light sources (some kind of fluorescent white light overhead? coupled with candles). I'm really getting a Modern Mage / adventurer vibe, kind of like a character you'd encounter in a Role Playing Game. I got alchemist, not drugs, but to each their own, eh? Nice job on providing enough clutter to give the scene interest, and great job on his buff bod (love the soft caress of shadows on his arms and chest). If I were to offer a single critique, it would be that the fire under the pot doesn't quite look right. I like the general shape and color, but there's something off about it. Perhaps a little blur in postwork would help... not really sure. But that's a small thing, of course. GREAT scene with lots of fantastic details! Great job!
Reply

As usual, thank you for your wonderful commentary. You nailed him, he is an alchemist though I didn't actually know that at the time I put this together... that came later.
Reply

Another designer drug, coming up!
Reply

What, in this image, says drugs? The stack of leather bound books? The ancient parchment? The scrolls?
Reply


The bowls with piles of powder, the crucible over the burner, the mortar and pestle, the jar of powder, the bottle of liquid and who knows what recipes in the scrolls. (I'm a retired Pharmacist, btw.)
Reply

all of which could suggest herbal healing, magic or alchemy and nothing to do with " designer drugs". The piles of powder are frankincense and myrrh.

I'm honestly not sure if your original comment was intended to be derogatory or not. That's the way it came across, and I honestly considered deleting it out of hand because it offended me.
Reply

Not negative, snarky, in part a response to your user name which made me think of evil deeds, which creating a designer drug could well be.

Reply