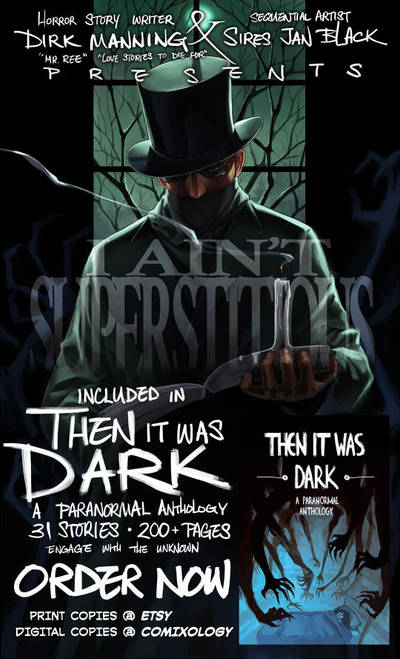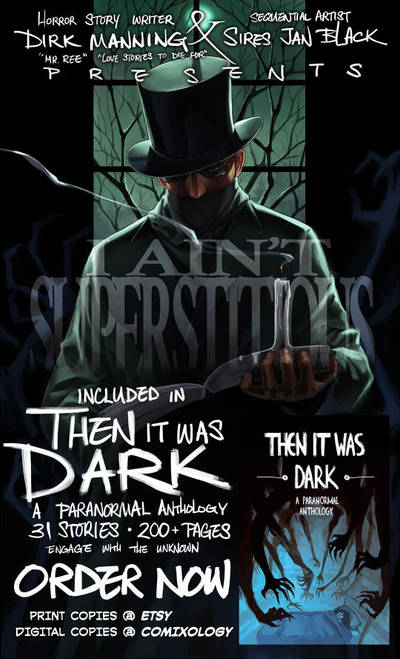 ETSY:
www.etsy.com/listing/225620308…
COMIXOLOGY:
www.comixology.com/Then-It-Was…
Before and after image:
evilapple513.tumblr.com/post/1…
[CREDITS AND BGI]
Original character, story & artwork is owned by the original creator and possibly the company that owns this character.
Artwork itself is authentically created by Sires Jan Black. The artist and the co-creator retains full permission to redistribute, alter, trace, or use it in any other way.
THANK YOU FOR STOPPING BY!

I have a question.

Is the comic all in your art? o:
Reply

No, it's part of an anthology book that I was honored to be included in. The comixology page has the entire list of the talented artists who were included as well!
Reply

Oh nice!

I'll order myself a copy c:!
Reply

Awesome! Hope you enjoy it! I'd love to hear your comments!
Reply

Got the book yesterday! I obviously read I Ain't Superstitious first because I admire your art style. The story is also interesting

The art certainly flows very well with the dialog

It also feels like it pops out more compared to the first 5 or 6 stories i read in the book (I don't have the book with me at the moment!).

I also like the way you did your backgrounds! Very detailed.

All in all, I like your work a lot! I wish there's some way i can keep up with your work like your stuff on Tumblr, but I no longer browse that site. I'll pop in sometime to see your work!
Reply

Aw you're just too kind! Thank you so much for your detailed compliments! It's very flattering and I'm even more motivated to improve!

I just fixed my website up so if you want to be up-to-date that's the best place to go to. I know tumblr can be really tedious. Thank you!
Reply

Reply