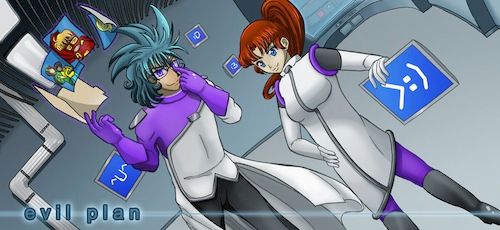 What's the true meaning of Valentine's Day? As with most holidays in America, it's really about candy. With Valentine's Day coming up, you need some cards to give you an excuse to hand out those sweet sweet treats.
You can print these Evil Plan Valentines out as many times as you like: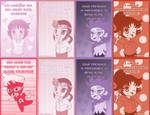 Then you get to give your friends a webcomic recommendation, as an additional gift. Also, more publicity for Kinesis. Everyone wins!