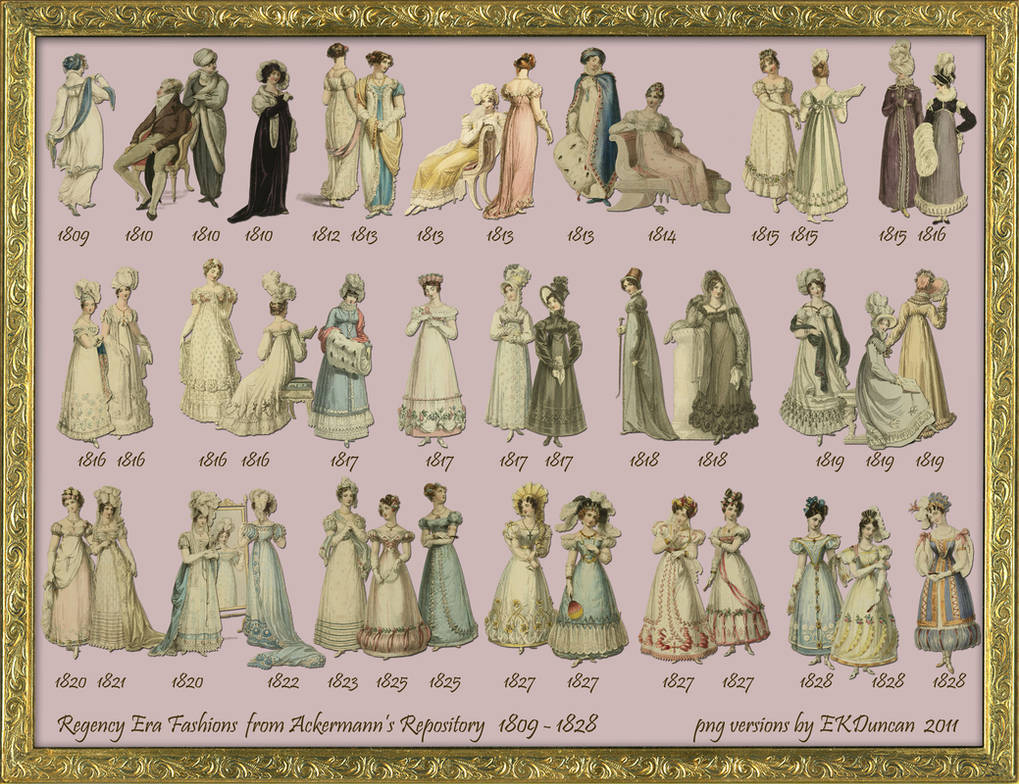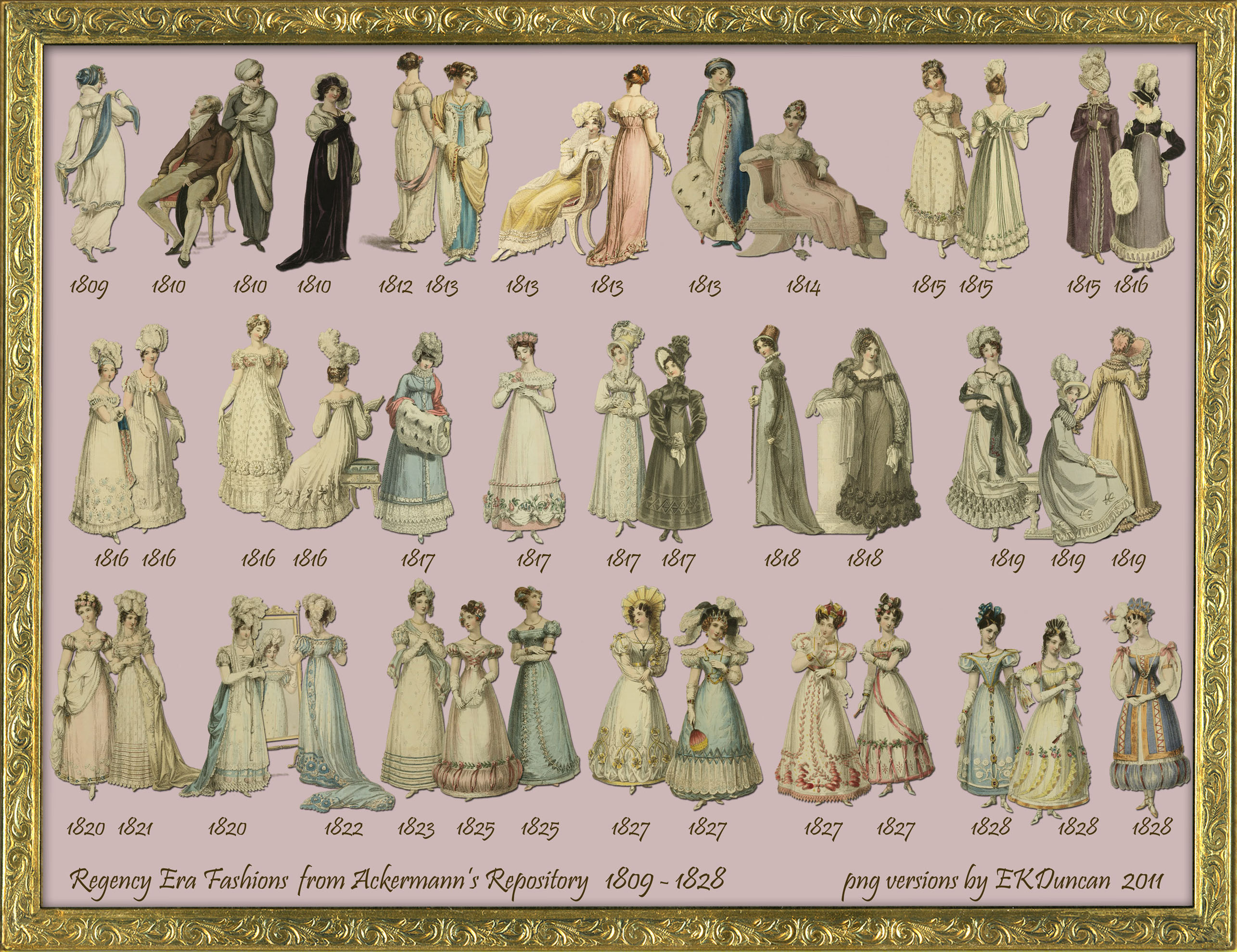 Watch
Zip file containing 41 png images of Regency Fashions
each image is at 225 dpi.
This past summer I blogged
ekduncan.blogspot.com/2011/09/…
about some amazing Regency era fashion plates
from the British publication - Ackermann's Repository that was printed from 1809-1828.
These are 41 png images I've created from some of my favorites.
I hope you enjoy using them.
Frame by me EveyD -
fav.me/d4fmfte
Digital art I've created using some of these ladies -
ekduncan.blogspot.com/2011/11/…
- You can see more of my artwork and images on my blog
ekduncan.blogspot.com/
at www.ekduncan.com
*****
See my full TERMS OF USE at
eveyd.deviantart.com
The basic guideline on my images is - This work is licensed under a
Creative Commons Attribution-NonCommercial 3.0 Unported License
.
If you use it - Please let me know and provide a link back since I'd love to see what you created with it.
- Do NOT repackage, sell it or take credit for this image as your own. From one artist to another - This is greatly appreciated!
Thanks for abiding by my terms,
EveyD aka EKDuncan