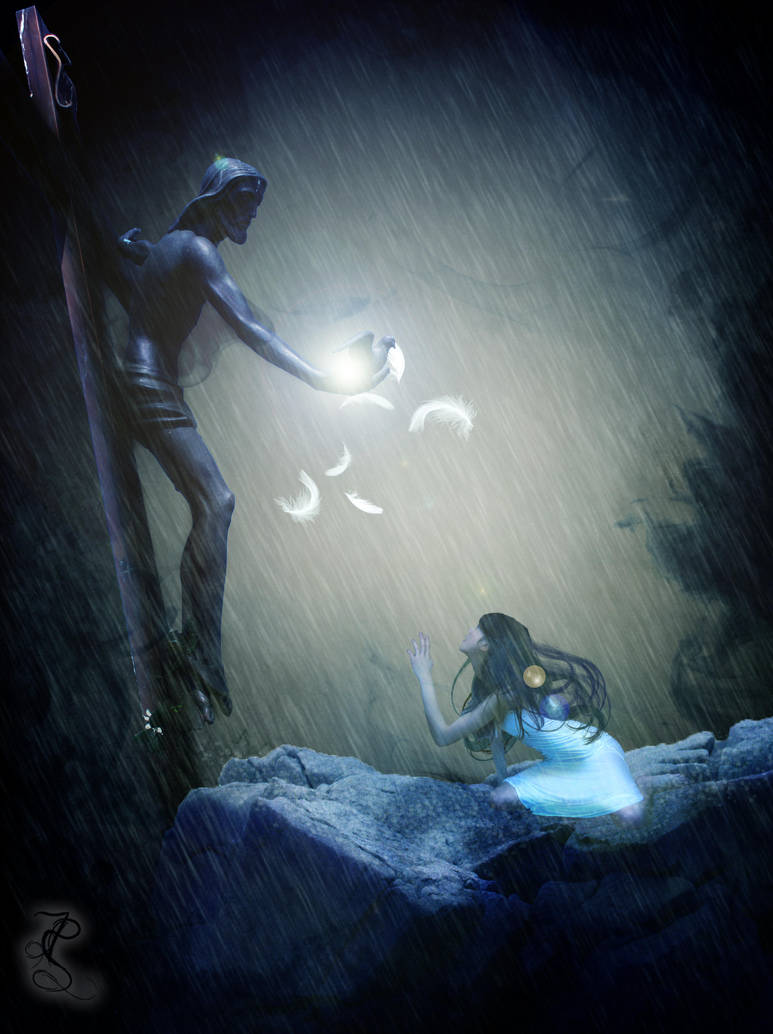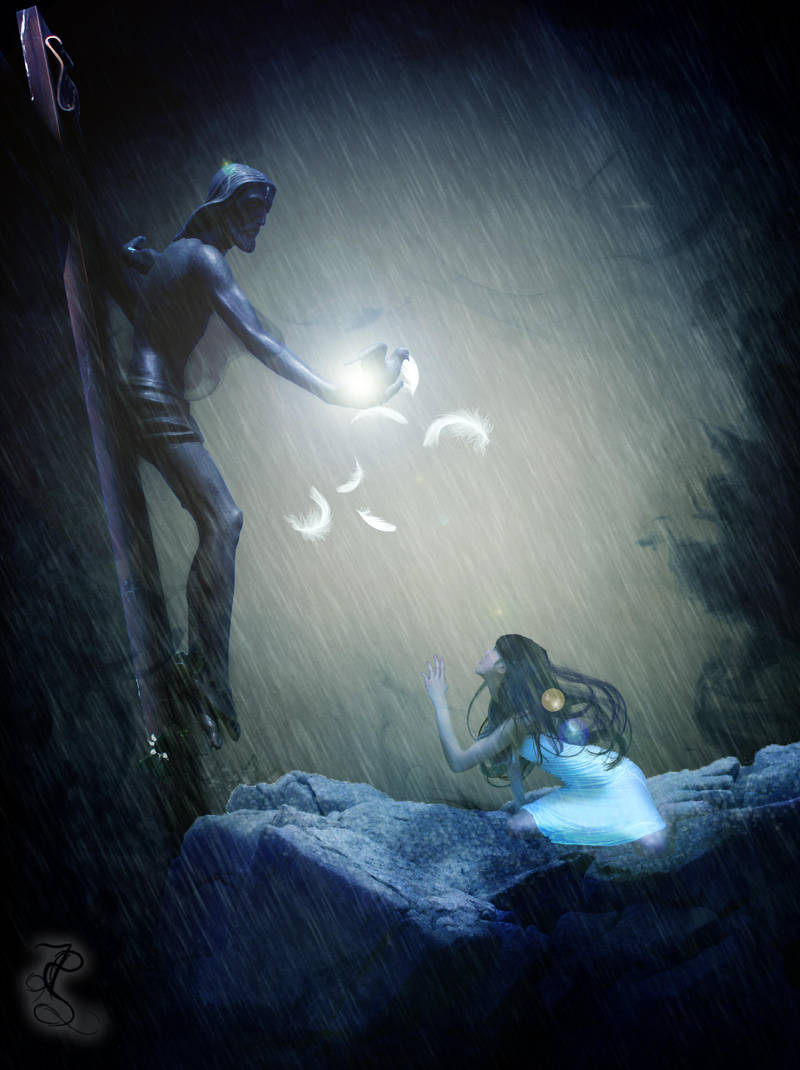 Watch
"He is a lamp unto my feet...a light unto my path..."
stock credit/thanks:
model -
Jesus statue - fav.me/d5be7zi
rock -
texture1 - fav.me/d4dw98u
texture2 - fav.me/d1origc
feathers - fav.me/dkcerx
hair - fav.me/d5lbuf3
rain - fav.me/d4fsjgd

That girl seems to be Mary Magdalene.
Reply

it could be...yeah. the idea would work but I did this piece for my cousin. She'd been praying for a baby for 5 years and had so many problems, and she's finally having her first baby. its kinda like a um....rejoicing type thing. I did think about doing a piece like that though with all the disciples.
Reply

Great Work~!

Reply

Great work sweetie!

Reply

Gorgeous work! Love the lighting effects and dark tones. Great job!!


Reply

great work, like the composition, lighting and lighteffects!!
Reply

This is stunning, and so meaningful too!

Reply