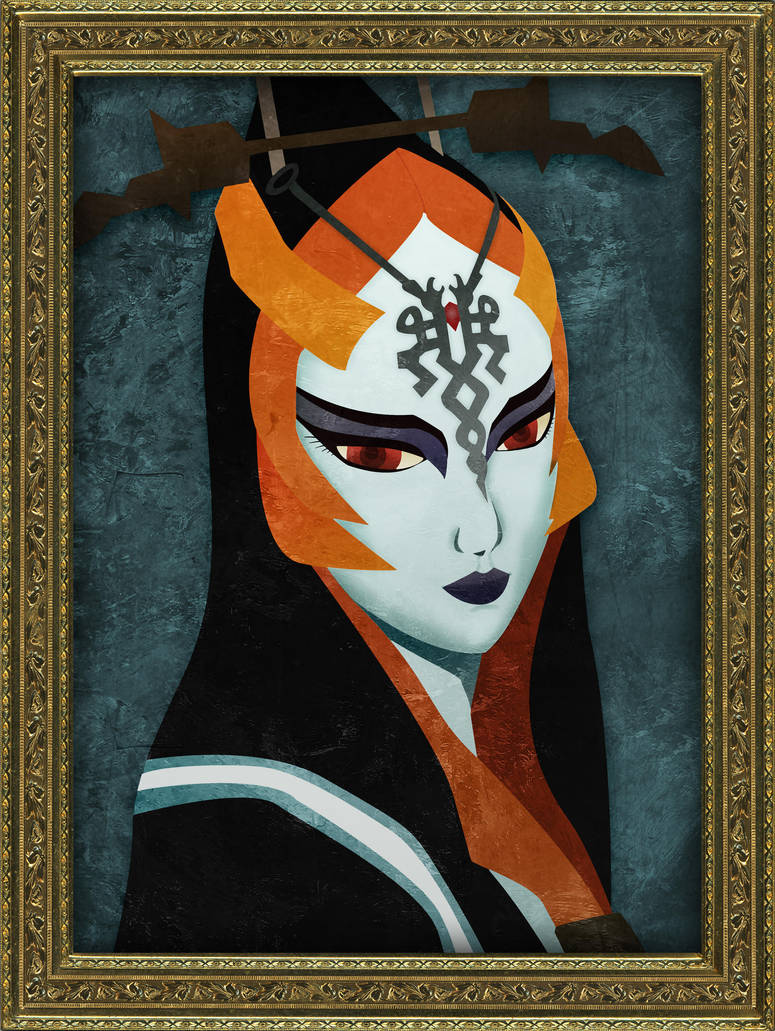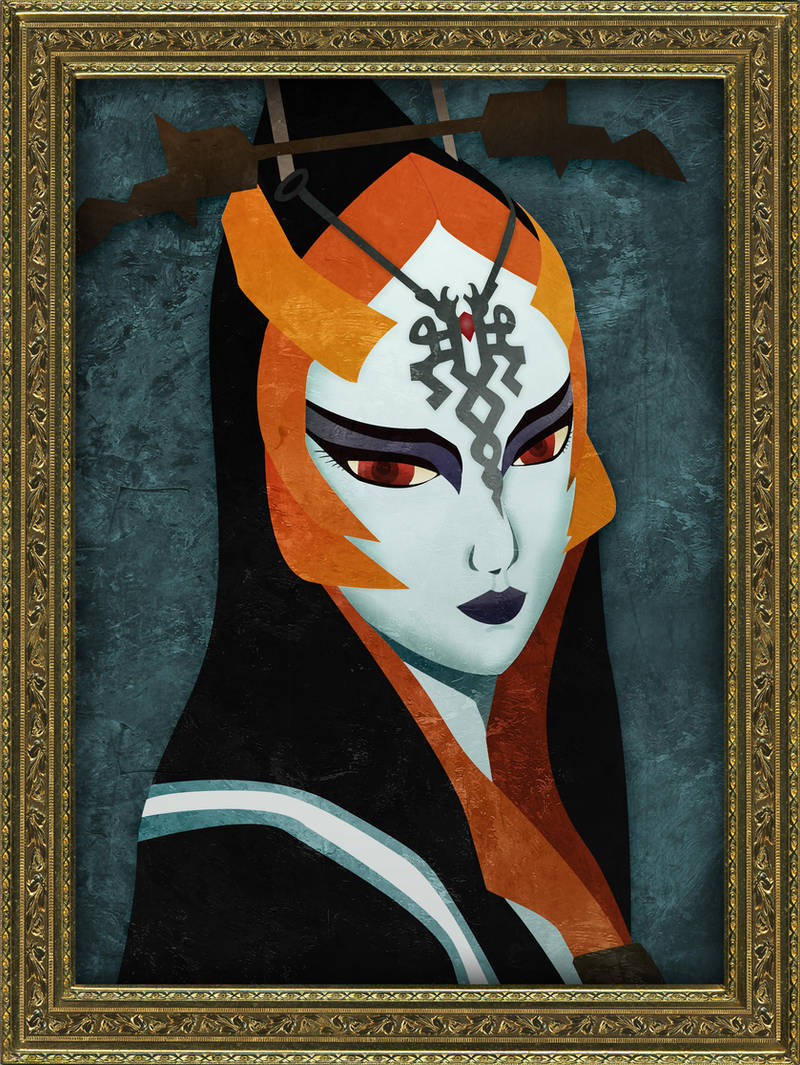 Watch
Framed Faux-Paint Midna
~
(The Legend of Zelda: Twilight Princess)
Available as non-framed prints and posters over on
RedBubble
New and improved!

Because nothing says "you are important to the story" better than a hand-painted portrait in a snazzy carved frame!

View the original, less detailed, un-framed version:
--------------------------------------------------------------------------------
About the Piece:
The 2nd of two total faux-paint portraits I wanted to "upgrade", this revision of the original Faux-Paint Midna portrait is the most dramatic change (imo) but also the most subtle. The original portrait I uploaded on Oct 28, 2013 had absolutely zero shading or highlighting of any sort and thus rendered it very flat in a lot of areas. My biggest goal in these revisions was to give more depth and detail, so a lot of shading, highlighting, and gradient usage was used to do so. Similar to the Princess Zelda portrait, I wanted this to be more dramatic and darker overall since the
Twilight Princess
story is both of those things. Midna is a princess in her own right and also comes from a dark world - literally - so her portrait needed to be a bit darker and heavier than the others. A lot of the differences in this portrait are ones I feel that are somewhat subtle but make all the difference: the gradients on her eyes, eyeshadow, lips, and skin are not really blatant but really help transform the look from how it was originally. I really like how this came out and I think it's cool to see just how different the two pieces are when you look at them side-by-side!

I know a lot of people enjoyed the original Faux-Paint Midna, so I hope you all enjoy this updated, framed version too!

Thanks to

EveyD
for her picture frame stock here:
fav.me/d50t7x9
My other framed faux-paint portraits:

Beautiful.

Reply

This one is awesome, not many people do much with midna.
Reply

Thank you!

I'm very glad you like it.

Thanks for checking it out and leaving an awesome comment!
Reply

Damn... That's awesome!

Reply

Aw thank you!

I'm so happy to hear you say it!

Thank you for the comment!
Reply

Even more beautiful than the first! Well done!

Reply

Thank you so much!

I'm so happy to hear you think it's even better than the first

Thank you for your lovely words!

Reply

It's so awesome! I <3 Midna
Reply

Yay!

I'm very happy to hear you think so

Midna is awesome, I agree.

Thank you for the comment!
Reply

Amazing art!!! Just an incredible painting, keep it up!

Reply

Your revisions paid off love; the first one was lovely, but this one feels like a true painting you would see hanging in Hyrule Castle. You captured her last, melancholic smile beautifully here; I'm practically in tears just looking at it.
Reply

Your comment is really the top praise I could have hoped to hear when making the revisions on this piece, so I'm beyond relieved and flattered to hear a fellow LOZ/Midna fan say that.

I was aiming for all of those things and I'm really happy that you think I was able to achieve it.

I'm thrilled you like this piece even more than the first and thank you for such a great compliment.

Reply