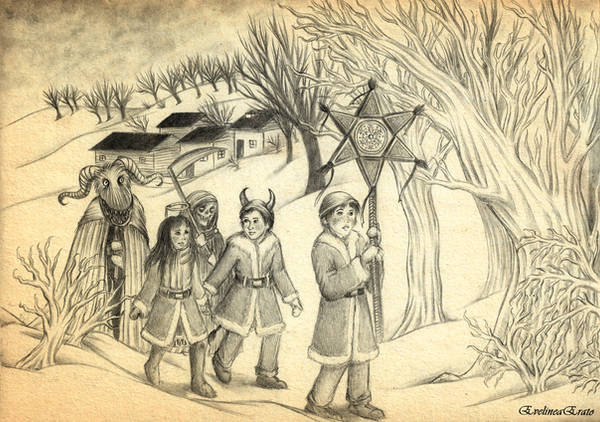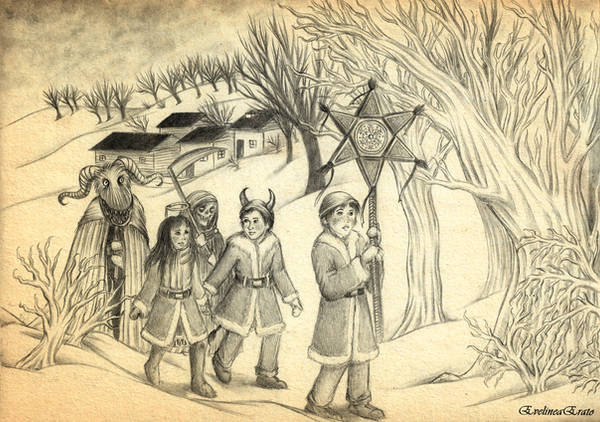 Watch
Kolędowanie – grupy kolędników odwiedzały poszczególne gospodarstwa z życzeniami pomyślności w Nowym Roku za co otrzymywały od gospodarzy dary w postaci jedzenia lub drobnych datków pieniężnych. Terminem kolęda określano dawniej zarówno sam obrzęd, jaki i podarunki składane kolędnikom, a także śpiewane przez nich specjalne pieśni życzące. Jest to stary zwyczaj, sięgający czasów przedchrześcijańskich, wiązany z obchodami Święta Godowego.
Koleda (Koliada) - is an ancient pre-Christian winter ritual/festival. It was later incorporated into Christmas.

this is really interesting. I don't understand polish so what is that horned Person about?
Reply

The horned one is called "Turon". It's hairy, horned creature with a snapping jaw. The death and rebirth of Turon is a symbol of rebirth of the nature, during the winter solar solstice (and the Koleda is a ritual/festival connected to ancient Slavic Winter Solstice festival - and later incorporated into Christmas). Turon also is the symbol of abundance and fertility.
Reply