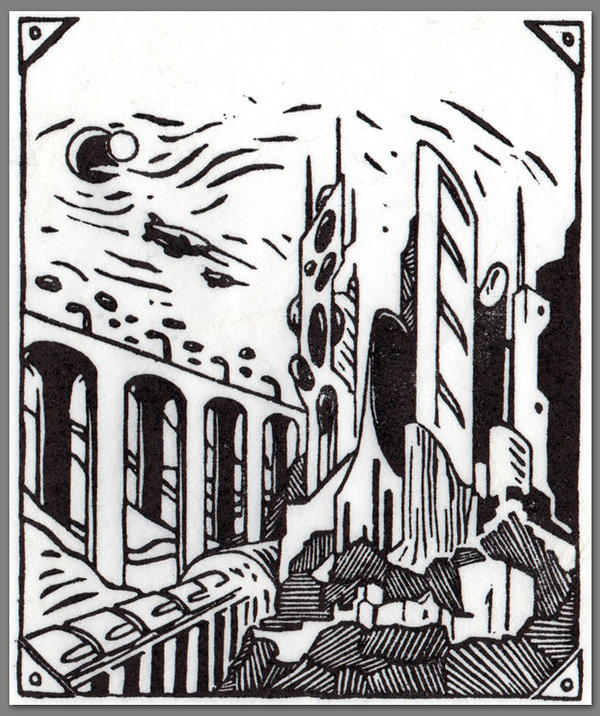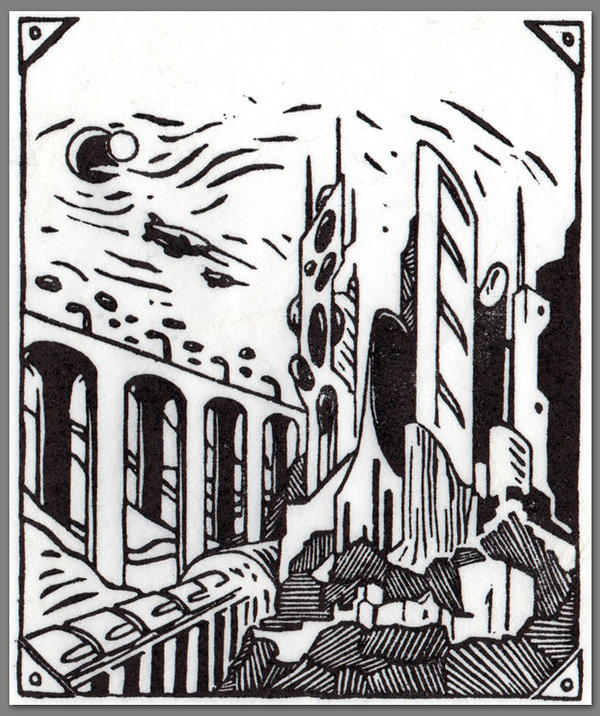 Watch
Somehow I forgot to post these, after the delay request had passed. I think I printed 100 of these total. That was a big commission. : )
Bookplate 1 of 2. Part of a birthday gift commission for a fellow in Australia in 2011. Part of a matching "ex libris" set–one Fantasy, one Science Fiction. The name of the recipients were carved on two rubber stamps to be placed in the blank spaces on each plate, as they liked.
I make 3x4", 4x6", and 6x9" woodblock and linocut bookplates on
E.M. Jensen's Ex Libris Etc
on Etsy.