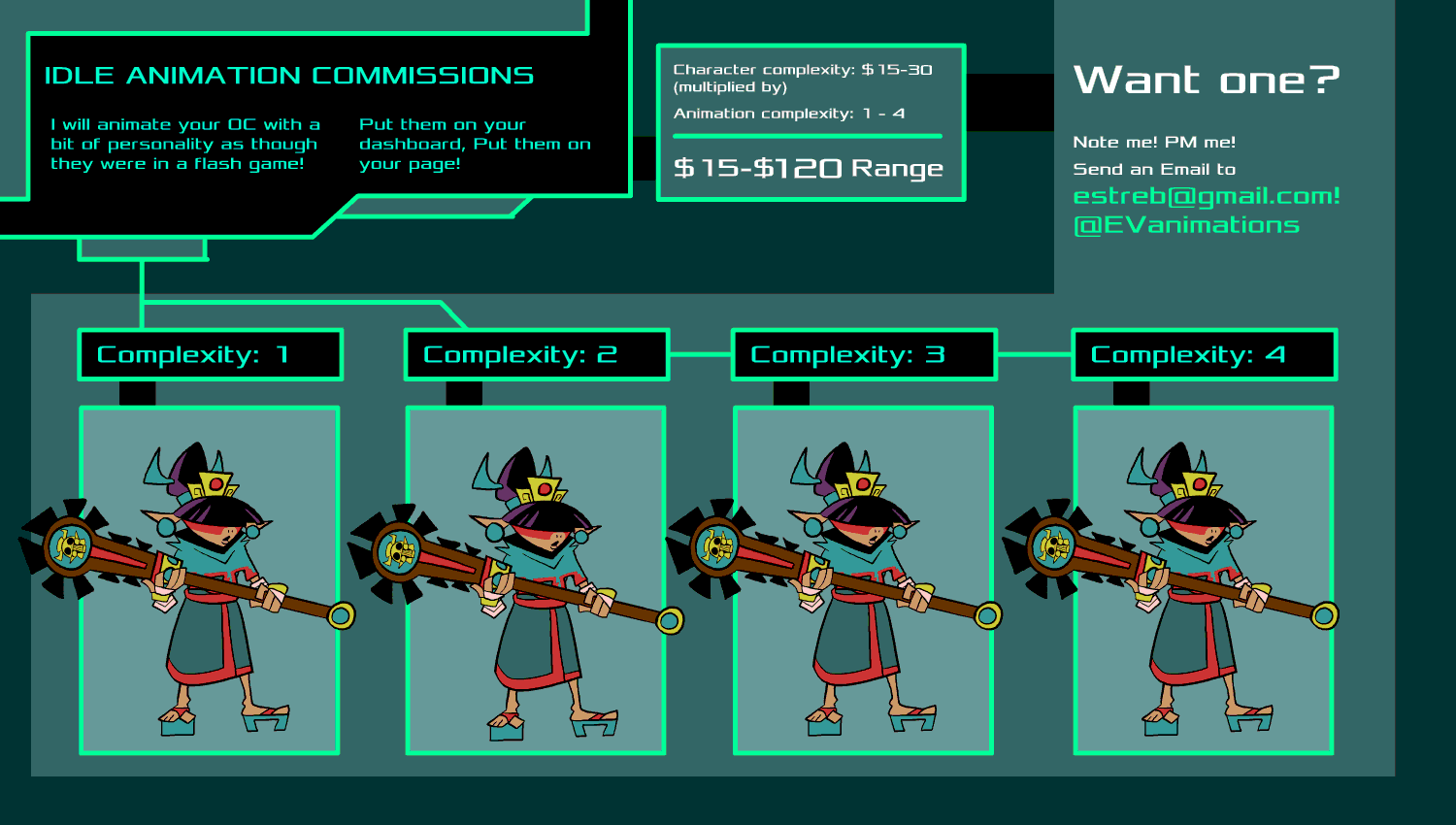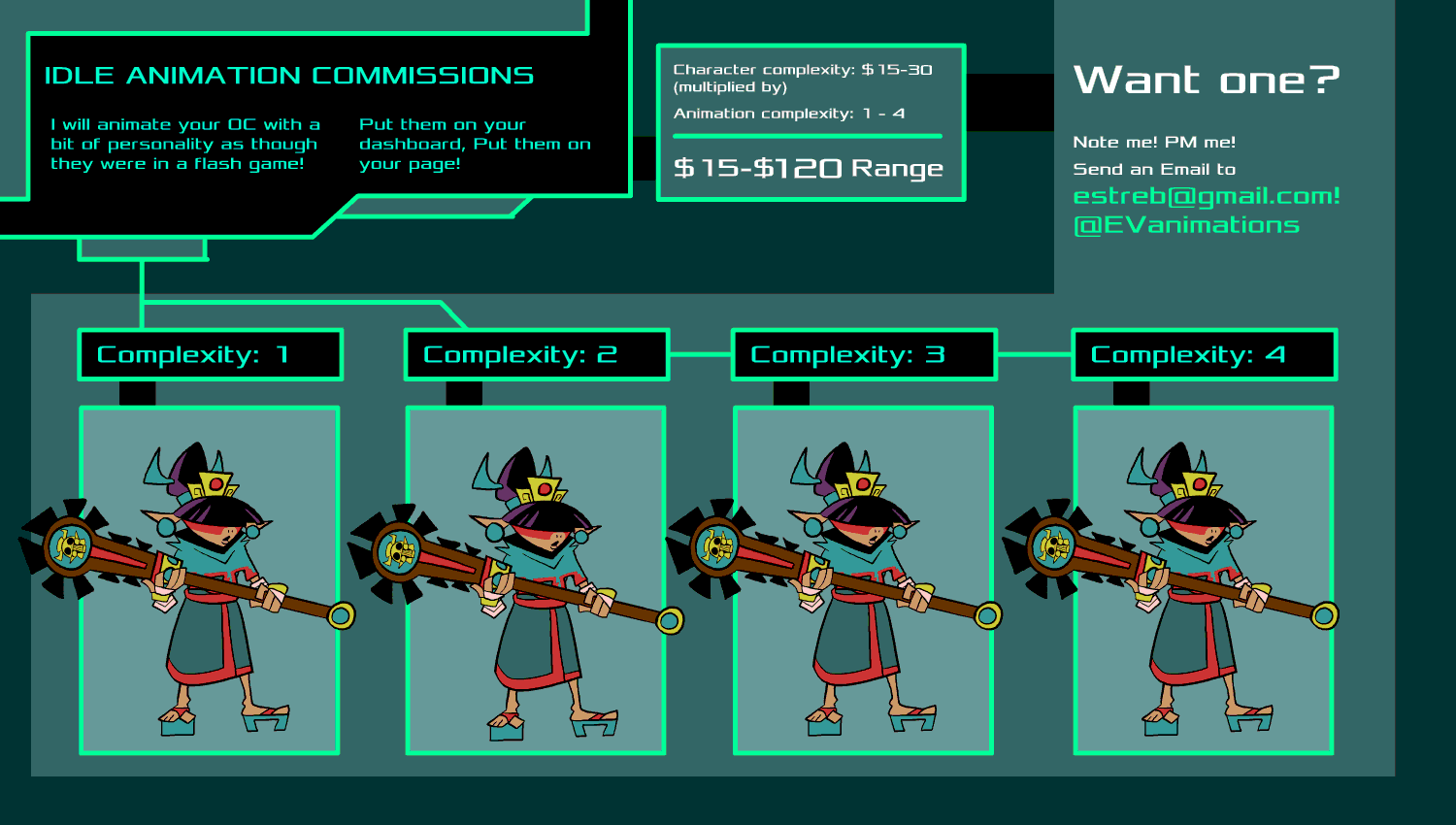 Watch
I will animate your OC with a bit of personality as though they were in a flash game! Put them on your dashboard, put them on your page! Spread the word!
Some of you may be wondering how the metrics I chose for pricing work:
Character design complexity: I'll just eyeball your OC and rate how long it'd take me to draw in the details initially / how many moving parts it'd need. Something on the low end like this
fav.me/day1szg
would only be around $15, while something on the high end like this guy
fav.me/d9mekao
would cost $30.
Animation complexity: A 1 to 4 tier system that rates how much "goes on" in the animation.
Ranked as follows:
Tier 1: A simple breathing loop.
Tier 2: An extra action or two.
Tier 3: Extended movieclips and / or frame-by-frame stuff.
Tier 4: More: Extra poses, Character Interaction, etc.
I can do multiple characters at once, provided they're each paid for.