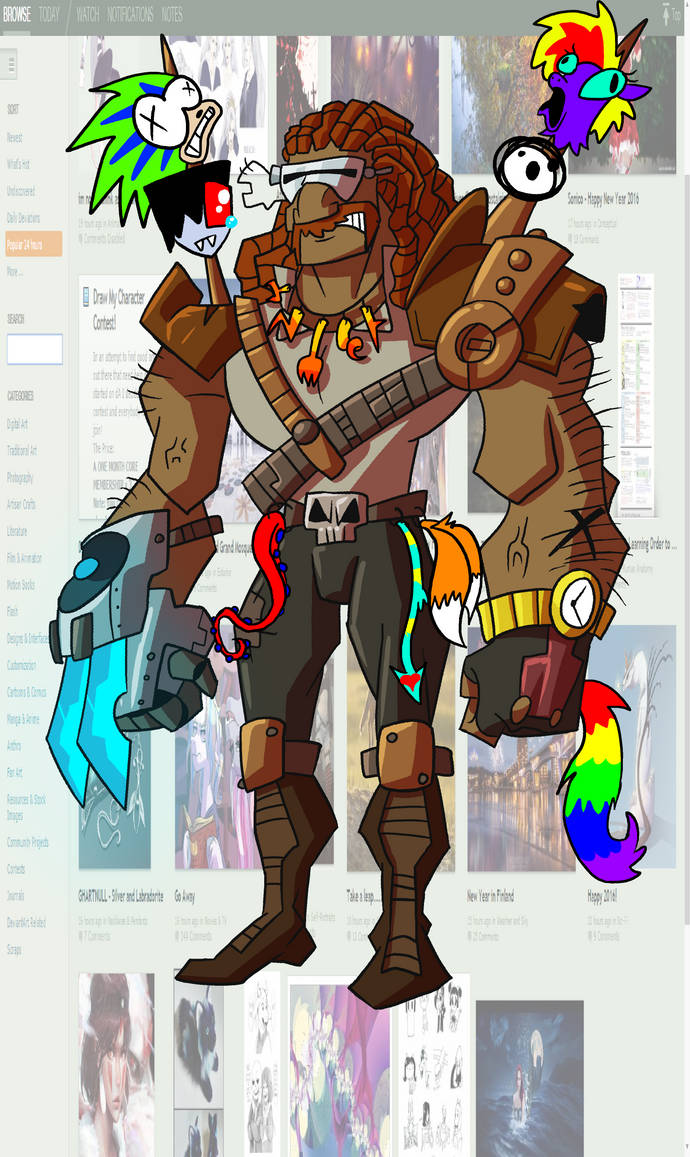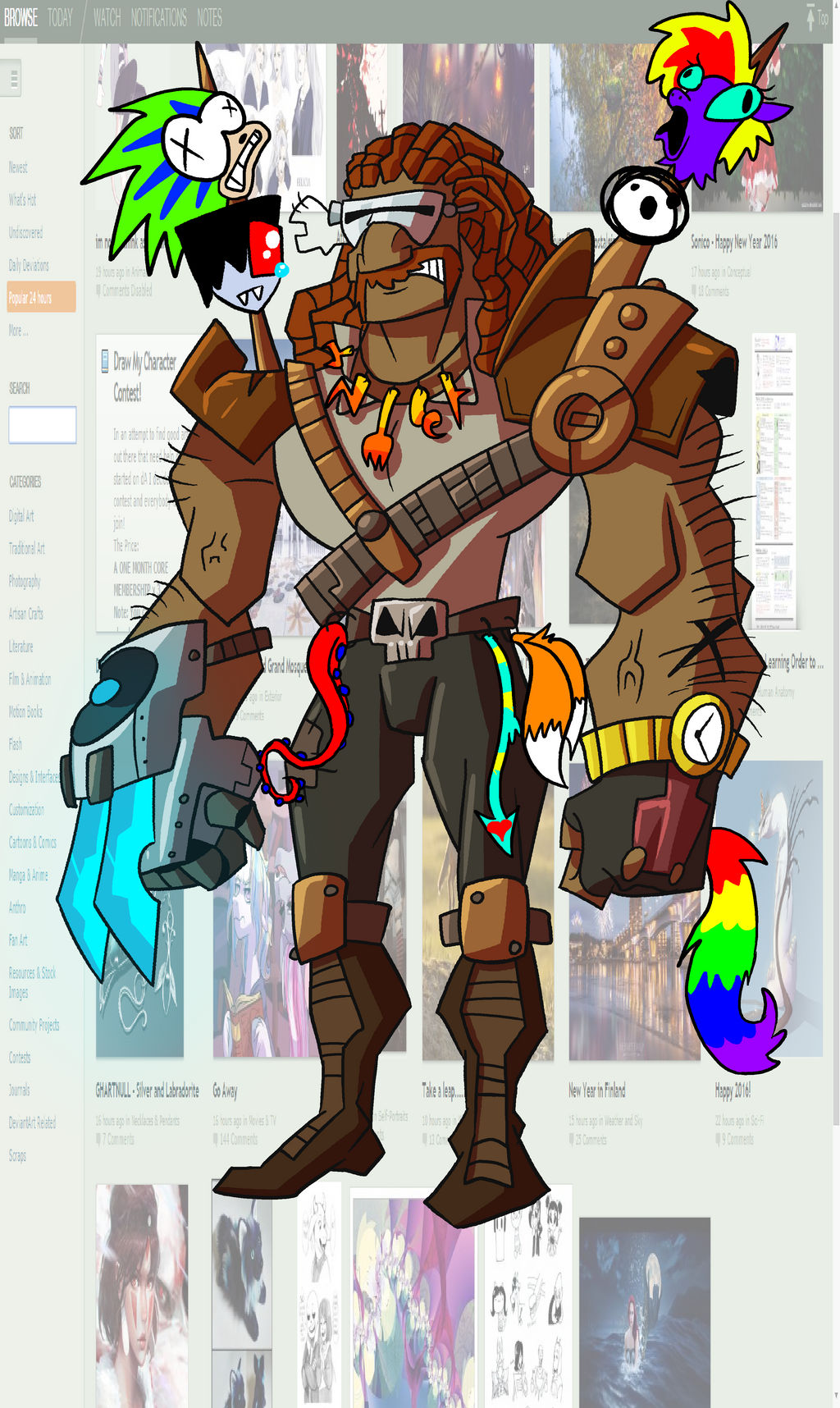 IT BEGINS.
My first OC of the new year hunts down bad OCs for money.
This violent vagabond has a license to kill and has turned his bloodlust toward making bad OC's pay for their existence, so that his clients may pay him for his skill in killing.
Imagine him like Predator, but instead of stalking Arnold Schwarzenegger he's stalking Sonic and MLP fan OCs.
Call him "Badoc".