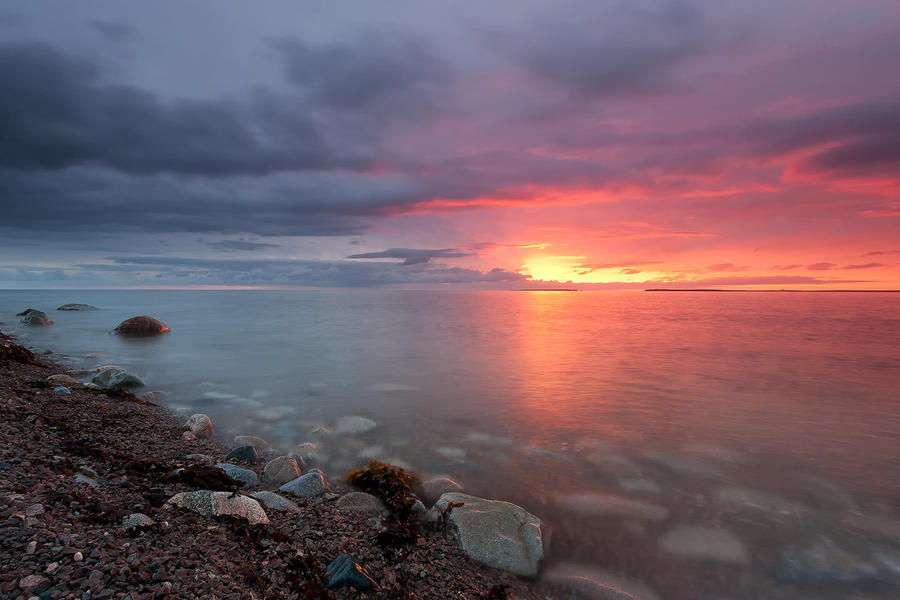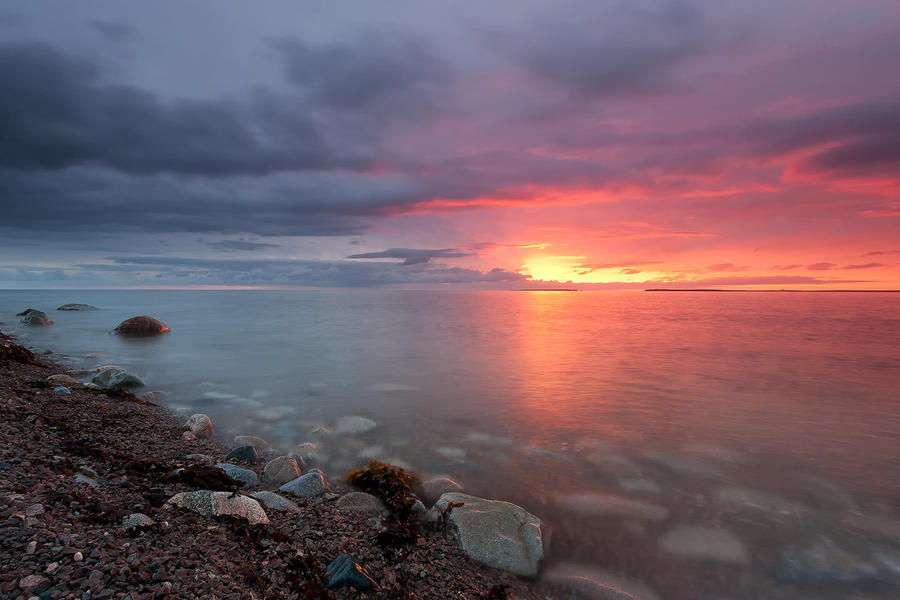 Watch
On the threshold of a dream..... St. Ann's Bay, Cape Breton Island, NS..... My second favorite beach after Inverness Beach (sunset side of Cape Breton). The beach on St. Ann's Bay is on the sunrise side of Cape Breton Island. The light show here was amazing that bitterly cold morning at sunrise in October 2008. Within 10 minutes, the light was extinguished to a dismal gray sky. My avatar was taken just before the light disappeared. In retrospect, this morning was the most dramatic and changeable of light conditions I witnessed on this beach in the 5 years I have visited here or anywhere for that matter.

Canon 40D
Canon EF-S 10-22mm at 10mm
ISO200 4sec f/16
SR Warming Polarizer + 2-Stop Reverse ND

Processing: (not much).
LR3 Lens correction and leveling of horizon. WB as shot RAW.
TK's Dodge and Burn in CS5 (two layers for dodge and burn)
Nik Define 2 Noise reduction
TK's Sharpening Action, Less Halos with Linear Contrast adjustment
PS CS5 Color work space ProPhoto RGB converted to sRGB then saved for Web and devices.


Thanks for looking. Appreciate you input and comments.