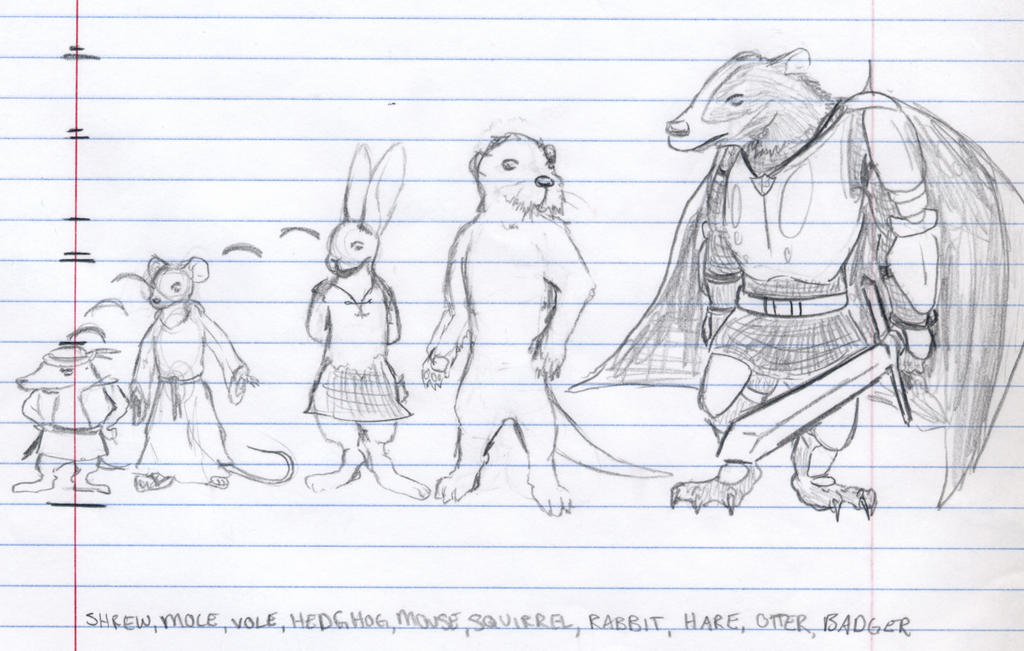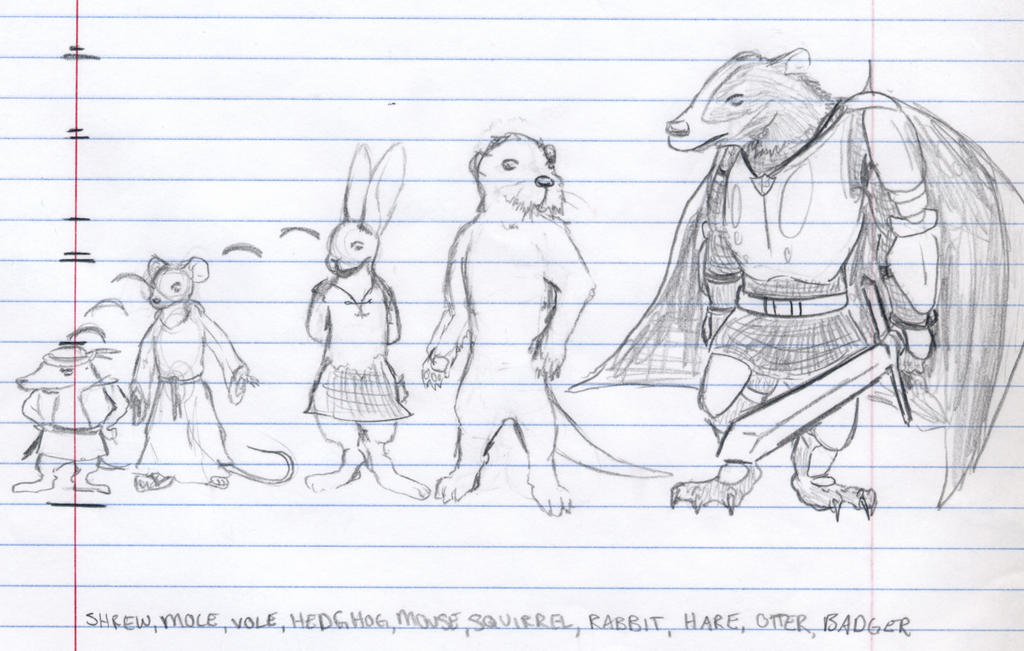 Watch
I had the ambition of designing a Redwall video game some years back, and began some preliminary sketches as to layout, etc.

This is a height comparison for the good beasts in the Redwall world. Unfortunately, foebeasts are much more difficult to draw... so that chart won't be coming up.

All characters of Redwall are Brian Jacques's. May he rest in peace.