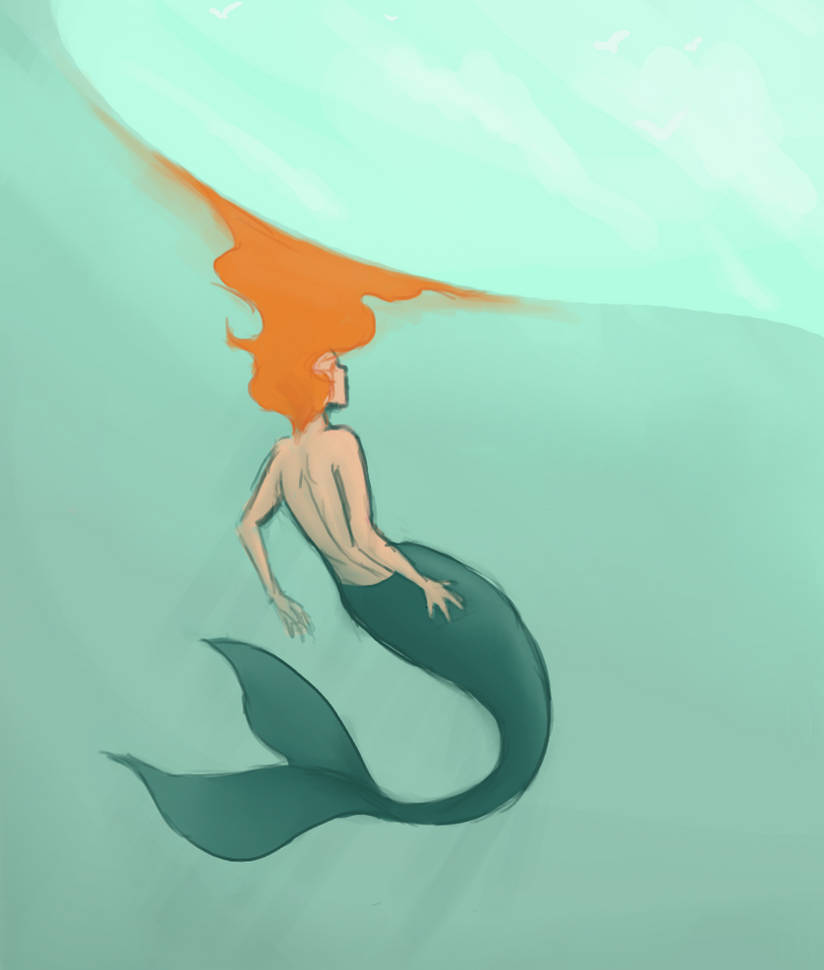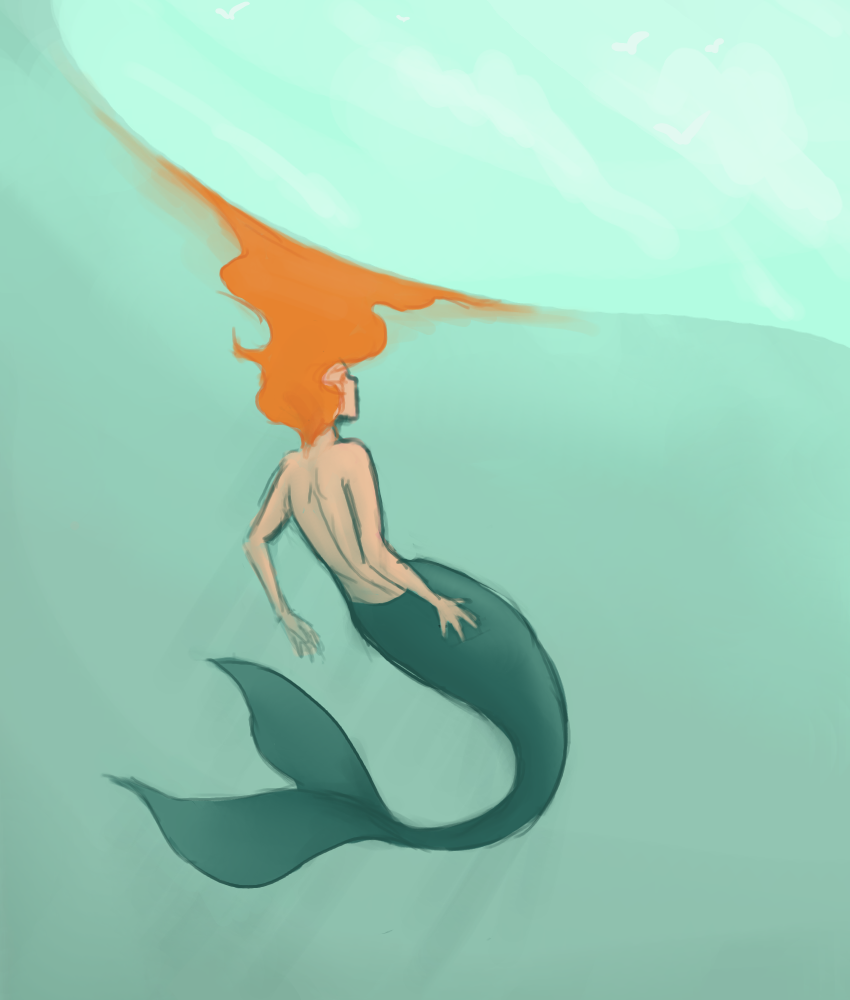 Watch
Once upon a time, in a deep blue sea far far away, there lived a mermaid.
She spent her time wishing for the world of humans, she listened to her sisters' stories,
and every time they returned from the surface, she would ask them questions, to satisfy her curiosity.
"Oh, how I'd love to go up there and at last see the sky, which everyone says is so pretty,
and hear the voices of humans and smell the scent of the flowers!" . And up she swam.
For the first time, she saw the great blue sky. High overhead, a flock of gulls spotted the little mermaid
and greeted her arrival with shrieks of pleasure. But it was not her world, she would only be able
to watch and admire, she was a child of the sea and not of the land.
~The little mermaid by Hans C. Andersen
Another little doodle (15 min), I felt inspired by bedtime stories c: I still love those

I hope you like it C:

I love mermaids/sirens .. *-* And your's are perfect
Reply

There is something simply beautiful about this.
Reply

This art has just been attacked with love xD
Reply

Beautiful

Reply

Reply

I love her hair, especcially the colour, it's beautiful

Reply

I think you just reply on my comment X3
Reply

Reply

Reply

Reply


No,problem!
by the way...
do you know adventure time?
watch the punch your buns baby song!
Itīs so damn funny!
Reply

Reply