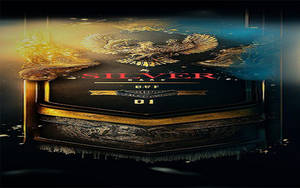 SILVER Subscription Pack
Upgrade to our Standard Subscription Plan and get access to even more images each month, plus greater discounts on paid image packs. Only $20/month.
---

Description
Arrakis,
a matte painting about Frank Herbert's visionary planet.
My basic idea was to create a wide landscape about the desert planet. I haven't read the novel yet but I saw the old movie and read some description about the planet.
I tried to make the desert look naturally so I modified the colors a couple times until I get the result I wanted: a low saturated and warm desert picture.
Made in photoshop with tablet, 7000 pixel wide.
Most of the pictures I used are from cgtextures.com
but I found stocks via Google, on sxc.hu and 3dTotal.com.
Behind the picture: Layers
This was a practice I was doing in my freetime.
I hope you are feeling well during holidays!!!
***THANK YOU VERY MUCH FOR ALL FAVES!!!!***
Image size
1500x493px 591.28 KB