Journal Entry:
Sun Jun 14, 2015, 1:01 PM
LauraBevon
came up with a nice idea for recognising some of the people in this community who inspire both as artists and human beings. Laura herself is one such person. In addition to being an enormously-talented professional, she is also kind and generous with her time and feedback to other artists of all levels.


So as not to make this too cyclical, though, here are three other people I find inspiring, in no particular order.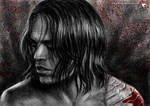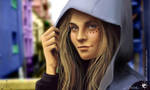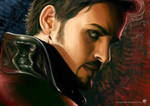 Agnieszka is one of the most erudite and fascinating people I have met on dA, and her presence makes it a better place for everyone.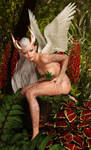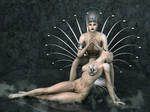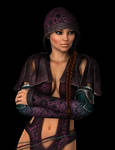 Everything Rian does is quality. Her creativity and class are boundless. She is also open to sharing tips on how she achieved a particular effect, which is so helpful for me (and others) wanting to learn.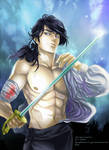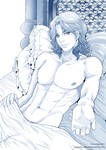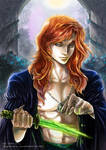 The go-to gallery for gorgeous, muscular bishounen, all painted by a warm-hearted and multi-talented artist who always makes time for other people.
All that said, there are so many other people whose art and personalities I love. It was really hard to narrow it down to these three, but if I upped the number to four or five then there would still be people left out... Anyway, I hope you will take a look at their galleries based on the above tasters. They are some of the nicest, most talented people on dA.

Watch

Wow, Arkeoklept, i feel so honored that you picked my work, and me as person, to be in your list of inspiration...Thank you so much, and i hope i can be an inspiration also in the future

A big hug

, of a blushing lady


Reply

Your gallery has always been a source of amazement to me. It is as if you are a photographer in a land of the most beautiful women imaginable... Each piece is so lovely and so consistently high-quality. Also, I enjoy talking to you and picking up tips. So thank you!

Reply

Wow...now you really done it...; me, blushing behind my computer..

Thank you so much for these kind and lovely words Arkeoklept

I hope you will enjoy my work for a long time

I know i will, because i love playing with 3D

Reply

Thank You so much, my dear! I feel so honored *-* You made my day, my Friend! Thank You for the feature and for Your kind words! It is a great pleasure for me to be Your Friend and to know You! Thank You for that You are, my dear! Lots of hugs!


Reply

You were such an obvious choice! Aside from the depth and beauty of your art, you are also so thoughtful and educated, it makes you a real pleasure to talk to.

Reply

Reply

You are a lovely person, and your art is gorgeous. I love chatting with you and keeping up with your latest submissions!

Reply

Reply

I'm glad you like the idea ! And thanks for the links to the other artists pages, I'll check them as soon as I've 5min

I've updated the list on my own journal with your selection :

Get surrounded by inspiring Deviants.Those who have read the last two journals I've written (here and.. here) about interactions on dA will probably notice the link with this post !


It's a simple concept I've seen here and there on the website, and appreciated because it lets open, inspired and inspiring people meet other ones. Interested ?


Well, here we go and what you have to do is really simple :
Name 3 deviantArt Members who inspire you,
as art makers but also as human beings.
This can be anyone, preferably people you've already interacted with (no matter how), and whose presence - or exchanges with - pushes you to keep going forward with your own art, and to come here on deviantArt to share either works or advices with fellow artists.
Feel free to add one or two words to let us know why you c

Reply

Nice! I will keep checking back to see who others are highlighting. I have wanted to do something to highlight artists I really love on dA for a while, so this was a great opportunity. I might do more like this in future as there are so many more people worthy of a mention.
Reply

Totally ! And a mention doesn't cost more than a lil' bit of time.
I'll do art features on my side too. I'll have a hectic schedule in the coming weeks so I hope I'll find the time to do it !
Anyway, I hope to see some of your features jounals pop out in my message center if you don't give up on this idea x)
Reply