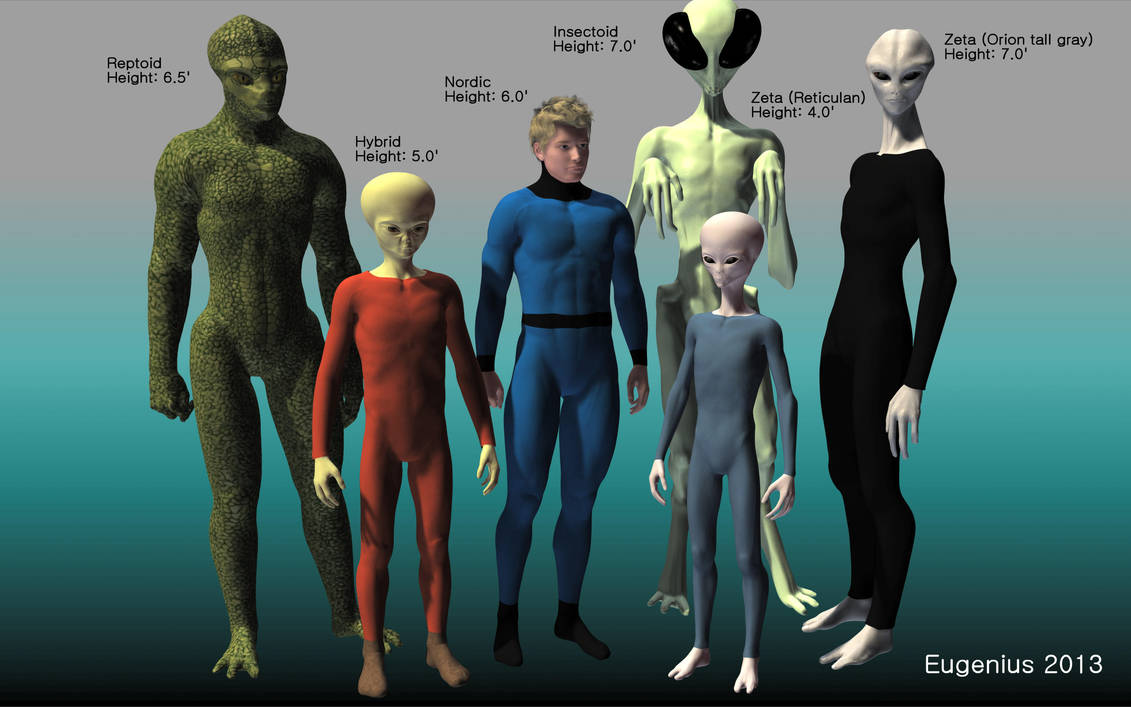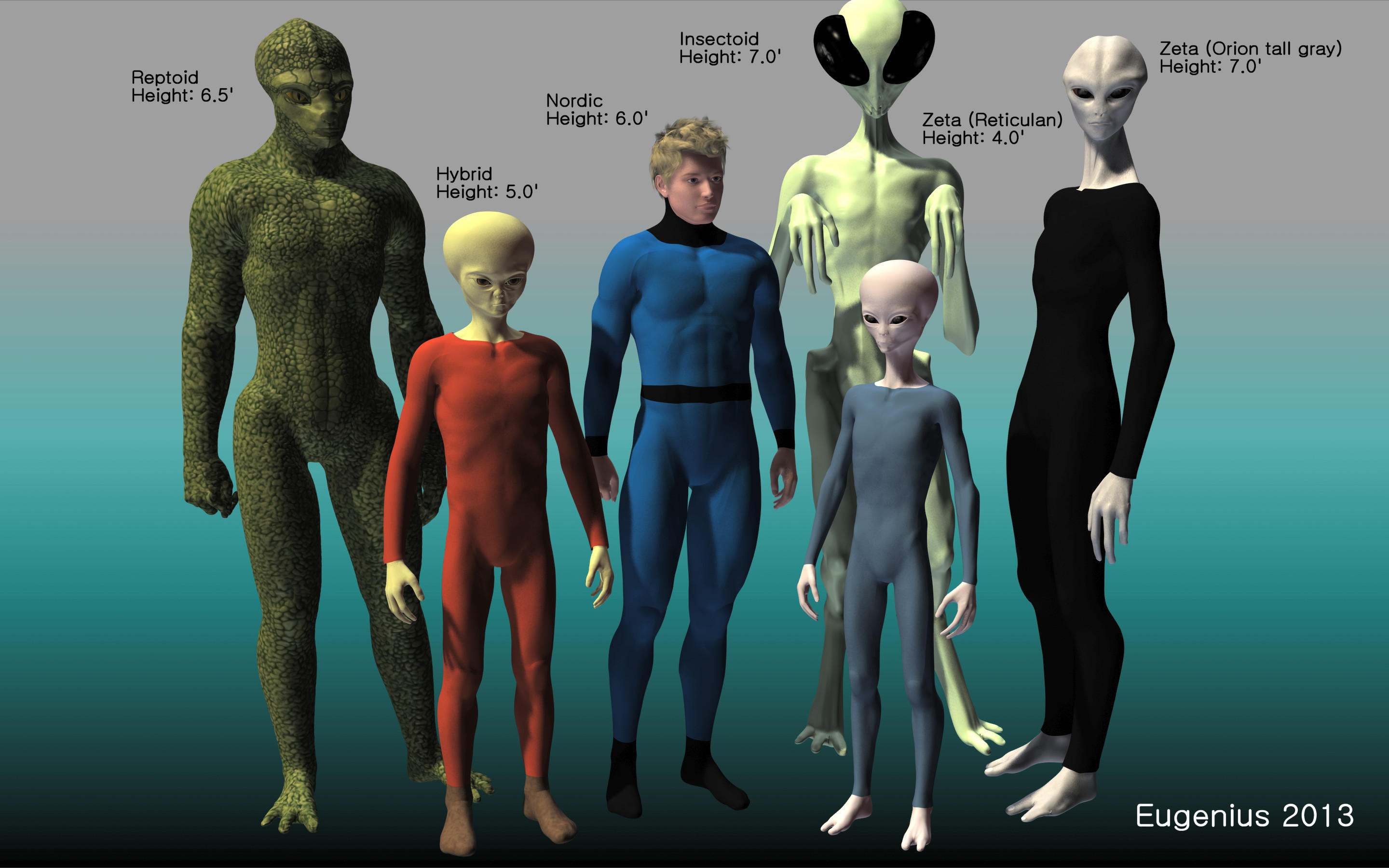 Watch
It is believed that there are over 200 species of intelligent life within our galaxy. These are the most common reported types of extraterrestrial. This is an updated image using newer morphs and texture maps.
Original render: eugenius330.deviantart.com/art…


wow great art piece...how about the arcturians(the very first humanoids in Via Lactea) and their descendants, rak,aum and shalanaya(yahyel)...
your zeta resembles an el manakanoush
Reply

The reptile on the left is based on Dahami's reptoids. I have since made a more accurate texture. The hybrid and the Nordic are based on "Fire in the Sky" by Travis Walton. The shorter gray Zeta is my own. The taller one is from RuntimeDNA I believe. This was a second attempt at making 3D extraterrestrials. I am not positive about the Arcturians. I know an artist named David Chase from Seattle who has drawn blue aliens that are supposedly Arcturians. I haven't done any of the blue ones.
Reply

Oh great!!I didn't read yet about Travis Walton abduction, but I saw the movie,pretty similar,well done,and they are really creepy.
Reply

The movie is nothing like the actual story of Travis Walton. There is a book about his experience.
www.travis-walton.com/
Reply

Reply

I know that the "Blues", or "Star Warriors" want to help us, but I forget, do the Orions want to help us also?

Reply

I dont hear many stories featuring the Mantis or Insectoid entities. I've heard theories about them being in charge, or being ancient beyond imagination...
I should try and read up more about them, they look fascinating.
Reply

cool , zeta is similar of engineer in the movie prometheus ??
there is t he black alien, yellow and red?
Reply

A very good illustration, I like it.
Reply

This is very nice. Thank you for sharing.
Reply