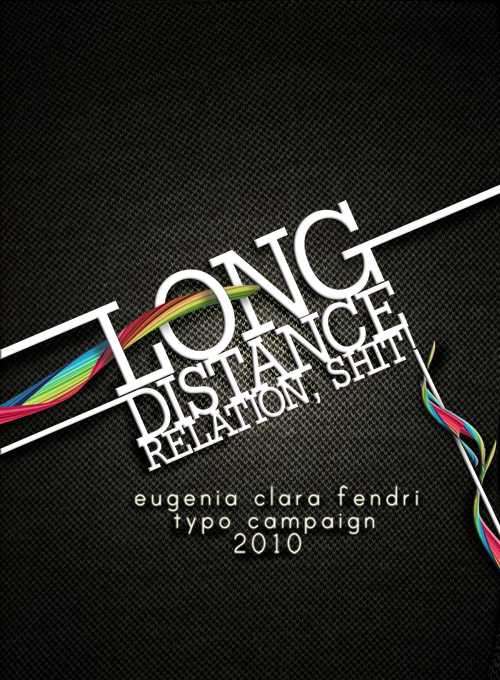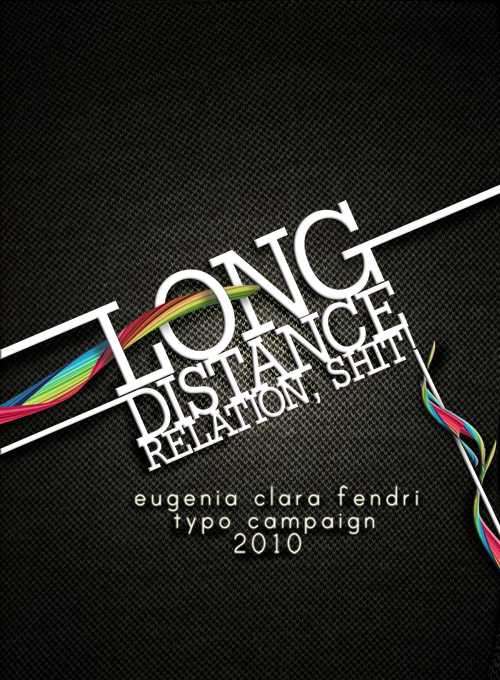 EDITED ( August 20th 2010) :
NOW AVAILABLE AS LIMITED EDITION T-SHIRT! GRAB IT FAST! LDR Store
------------

eugenia clara fendri || typo campaign

a little project called TYPOCAMPAIGN by Eugenia Clara Fendri. Showing typos by me, and showing YOU all that this is my style. If you don't like my style, go ahead! If you like it, then hire me for good


----------------------------



LONG DISTANCE RELATION, SHIT!

It's up to you to believe in Long Distance Relationship because I suffered it 4 times and never ended good. Don't debate me with this. Mind it by your own perspective!