Not very much to say in these days. A couple of day ago it snowed and we had fun making a snowman, but it already melted :/
I'm trying to improve my linearts and maybe I found a way to do it. Thank you to everyone who gave me suggestions

My wishes for these day are:
1)Selling prints
2) Seeing more pageviews on my love's account

3)To have a self cleaning house

***** 4) Being chosen for Bologna's Bookfair Annual (I have no hopes -.-)
5) Improving my drawing skills
What are your wishes?
Update
Well, I can delete n° 4 from wishes and putting it in the (very full) box of ungranted wishes. I just checked the selected works and I'm not there

It's kinda sad because this year I put a lot of effort in my entries and they looked MUCH better than last years entries.
*sigh* I guess I'm not good enough

Prints
Now I have more prints that would look good as Valentines:
:shop263144::shop263053::shop263052::shop263882::shop263958::shop265241::shop145787::shop116676::shop148729:
:shop263531::shop263481::shop266245::shop266681:
Soon this one will be a print too: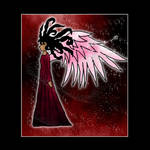 I'm trying to advertise more and to sell some prints (I only sold one so far

) so if you know people who could be interested to my works feel free to spread the link of my store

Every help is much appreciated

Commissions info
For $6 I will make a pic like these ones:
:shop263144::shop263053::shop263052: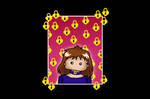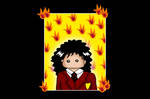 :shop265241:
A chibi character with a simple background and border.
I can add text on the border if you want to customize it with a phrase too
If you want more than a character the postcard will have a landscape format (horizontal) and each additional character will be $2
The object repeated in the background can be one of your choice. If you don't have a preference I will use hearts or flowers or stars.
I WILL EMAIL YOU THE HIGH QUALITY DIGITAL PIC IN A DIGITAL FORMAT OF YOUR CHOICE (bmp, png, jpg, xcf, psd etc)
If you want a print on paper (10x15 cm photo paper printed with a Epson Stylus Photo R300) you will have to add $10 for printing and shipping worldwide. If you want, I can laminate it for free.
If you buy more than one print, add $2.50 for each additional print
If you like any of the deviations in my gallery, I can print and send them to you for $10 for the first and $2.50 for each additional print
Adding of borders, text and laminating are included in the price
I accept payments with paypal (worldwide)
In Italia accetto pagamenti anche con vaglia e ricarica postepay
Keep in mind that I live in Italy so if you want them in time for Valentine's Day, order them in time.
If you want only the digital version I will accept orders until February 12nd
If you want the print shipped to you order them as soon as possible, especially if you don't live in Europe.
I won't be responsible for mail service delays.
If you have questions or suggestions feel free to note me.
The results of my contest! 1st prize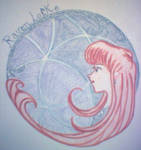 Wins a month feature on my journal and a free commission
2nd prize
Wins a month feature on my journal
3rd prize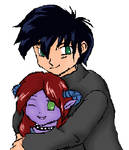 &
Win a month feature on my journal
My shop on Etsy:
eugeal.etsy.com/
My Stock account

My boyfriend's account:

"We are the voice of the universe, the soul of creation, the fire that will light the way to a better future, we are one. " (from G'kar's Declaration of Principals)
I'm member of: