Journal Entry:
Wed May 21, 2008, 3:01 AM
"We are the voice of the universe, the soul of creation, the fire that will light the way to a better future, we are one. " (from G'kar's Declaration of Principals)
A Word from Z'ha'dum
My "Trees" book is for sale again!
These are the covers.
Front: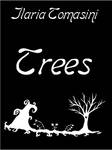 Back: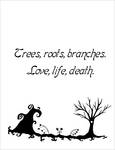 You can find it here:
www.lulu.com/content/279416
Codes
Wii code: 7177-5885-9937-7878
Animal Crossing: 3350-9542-2742
Picross DS: Coming soon
FF3: Coming Soon
Pokemon Diamond: 0774 1573 0490
Chocobo Tales: Coming Soon
Ps3: eugeal

If you add me, let me know your code

Links & Credits
My Stock account

Eudial the Vampire Slayer:

My boyfriend's account:

My dad:

I'm a Vampire:
s2.bitefight.org/c.php?uid=348…
Journal css and images:
www.deviantart.com/deviation/5…
by
Astarsia



Map & Counters
Create your own visitor map!

Watch