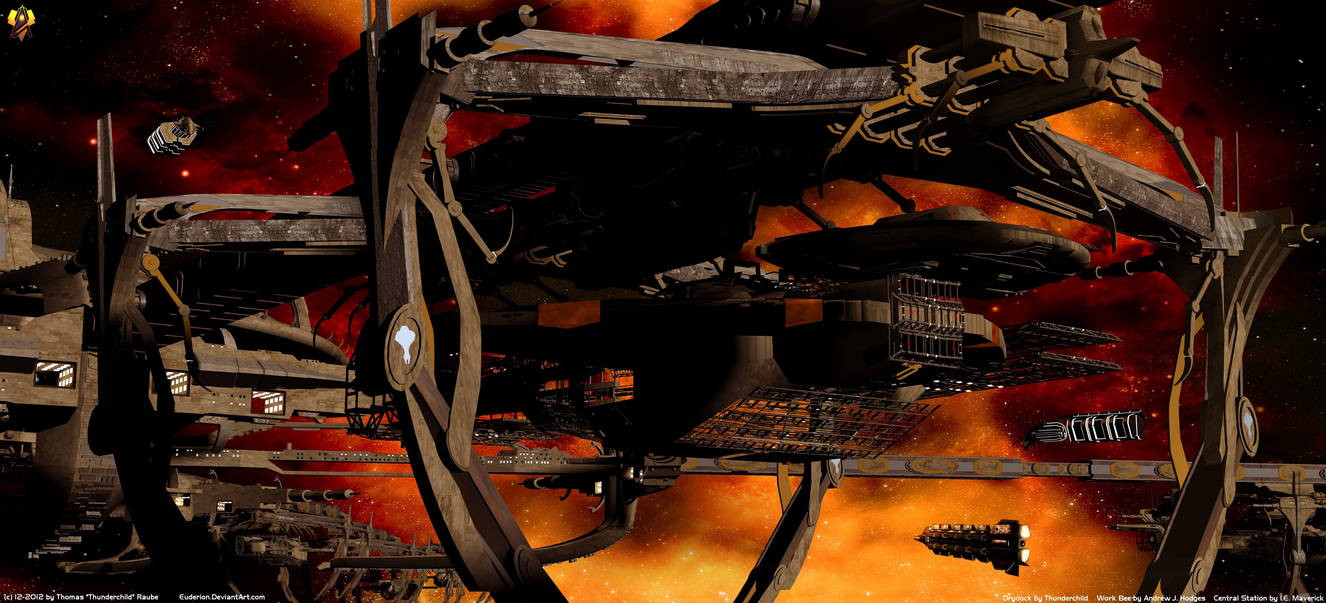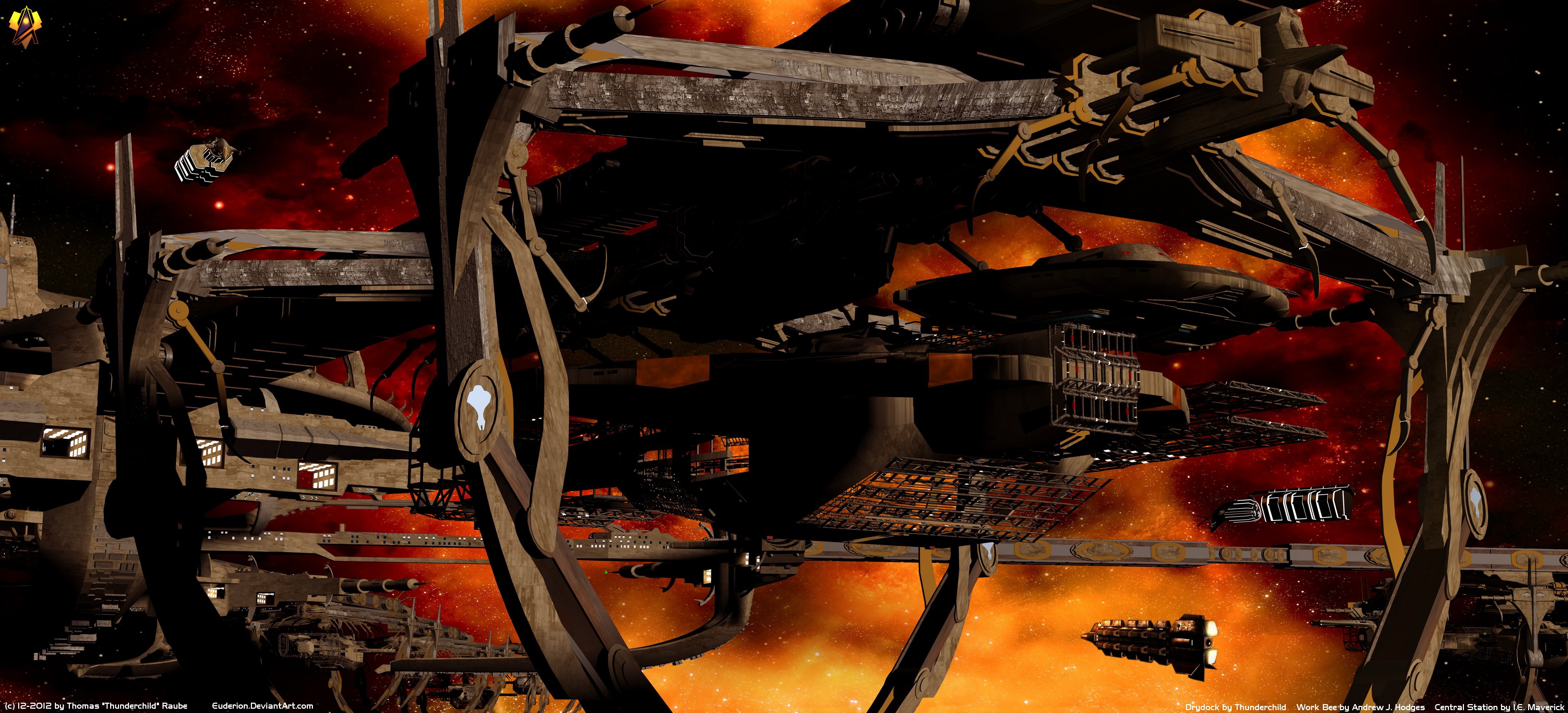 A larger project in which I worked last month. The complete Monac shipyard from Deep Space Nine. Here you can see a single dry dock.
The complete station you can see here:
Work Bee by Andrew J. Hodges
Drydock by me
Central Station by I.E. Maverick
Galor by Will Burmingham
Like Cardassians? Take a look at this:

Reply
Reply

Reply

it's like a big space ship hangars. good job!
Reply

Impressive

Reply

very kool

Reply

Cool, I recognize the shipyard from Armada Files. Did you create it?
Reply