Made a new Size comparison for the ships of the Mass Effect Universe. This time with alot of ships more from more or less every known spezies we see in the games.
I have made a few
changes compared to
my previous Size Comparisons you can found here: Mass Effect Starship Size Chart Comparison
I made the Geth Dreadnought now 1300 m, and resize the Destiny Ascension and made her alot smaller as before.
I hope
the
majority
finds this
data
more realistic. Third resize goes to the Harbinger and Sovereign. Many fans says hey must be bigger than the other Reapers, but i make them again 2 km tall. There is no hint, that Harbinger was taller than that.

I added alot of new fanart and concept ship.
So I
am
able
to represent
almost any
species
,
even if
we
have
not
seen
their ships
in
the games.

Credits goes to
...






... for the many fandesigned ship
which

enhance

our

image

from the

Mass Effect

universe

.



Image made with Paint Shop Pro 7 and 3d Max 10


Mass Effect is (c) by Bioware & EA

Like my Mass Effect Size Comparisons? Watch this: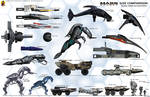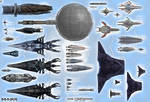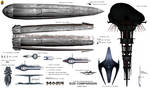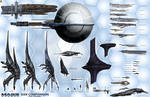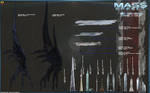 Image details
Image size
8576x6352px 3.78 MB