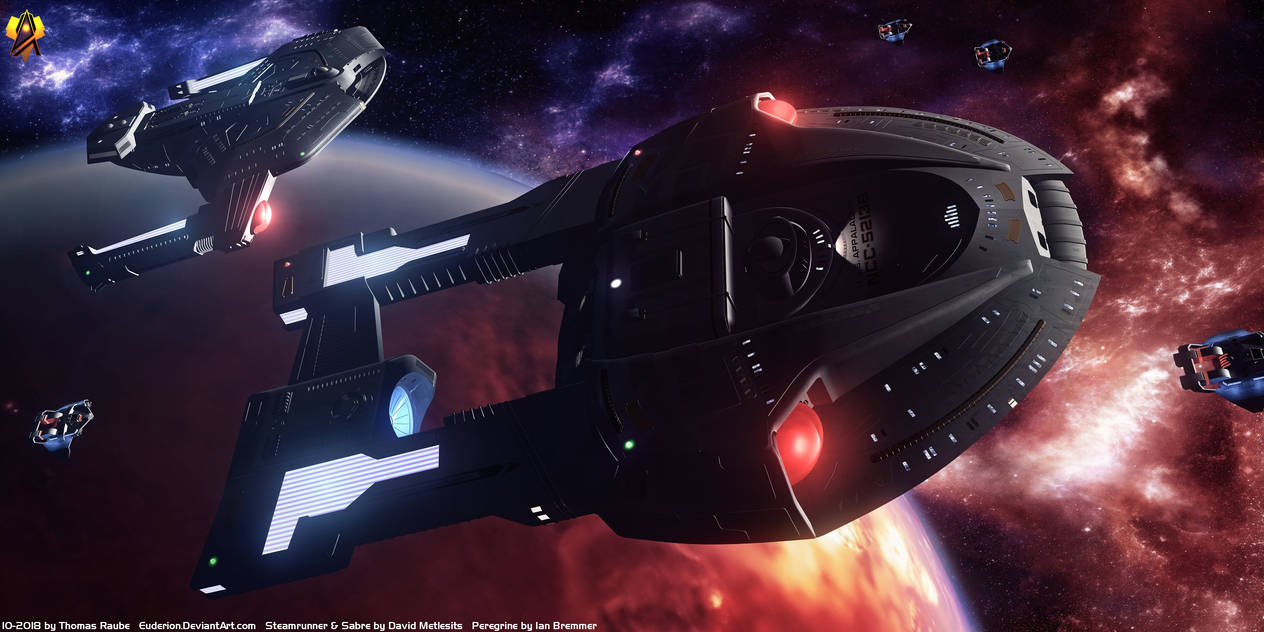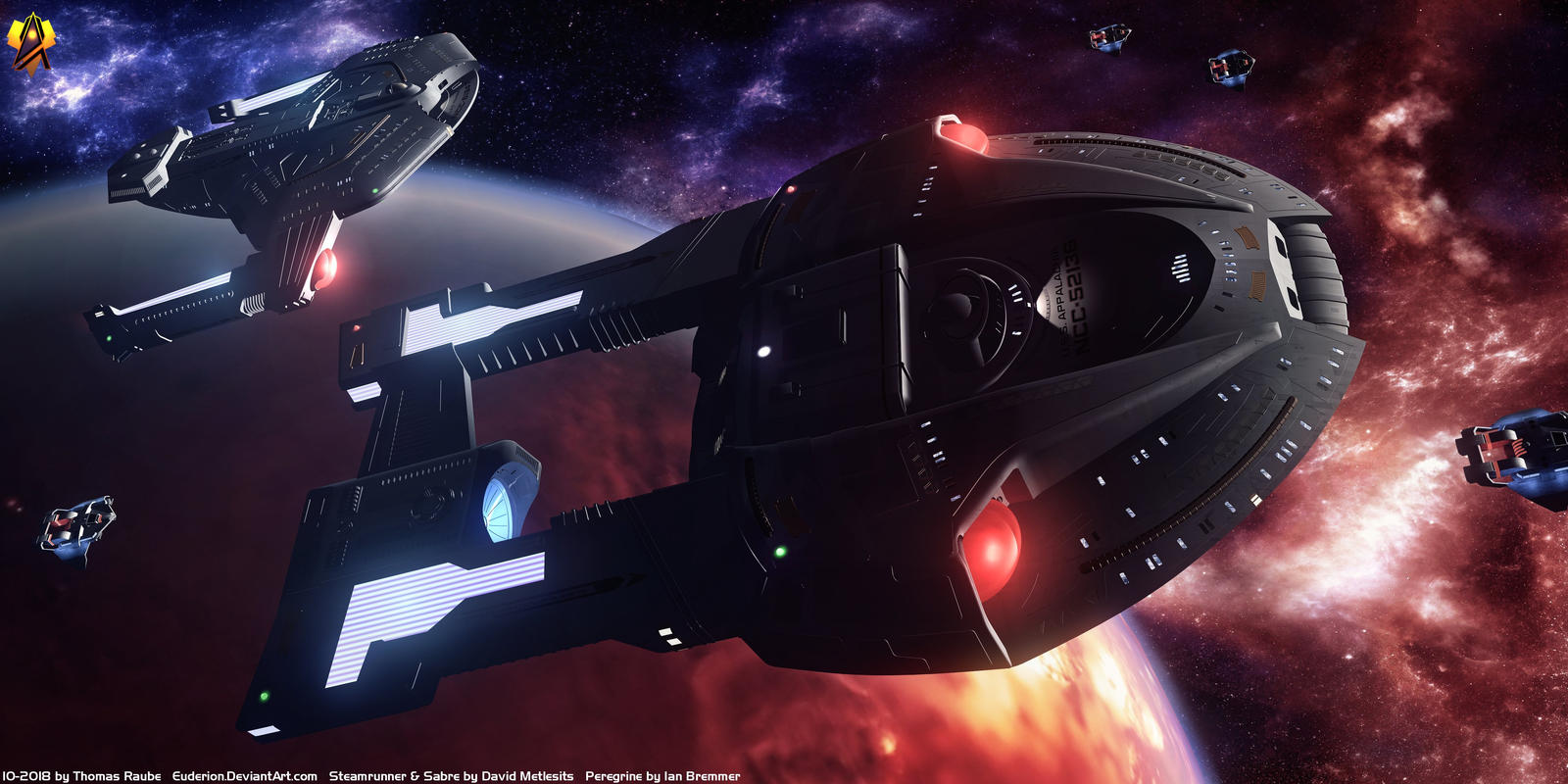 Watch
The Federation Steamrunner class is a 356 meters long heavy frigate and Blockade Runner Escort with a crew of 200.
Authorized by the Perimeter Defense Directive in the 2360s, the Steamrunner-class vessels were designed for replacing the older Miranda class starships, patrolling the Federation borders, responding to border incursions, and for intelligence gathering. In mid 2360s, the Steamrunner, together with the Akira, Defiant, Sabre and Norway classes,
was selected for
realignment

during the construction phase to integrate several technical new developments against the Borg. Those new Defensive- and Offensive Systems gave her the role af an Escort vessel which saw heavy duty during the Dominion War and against the Borg in 2373.
The Steamrunner-class is one of the more unusual designs fielded by Starfleet. The ship does not follow the usual separate saucer and engineering hulls with both sections combined into a single frame.
Like the Akira-class the Steamrunner is built with a through-deck shuttlebay allowing it to accommodate a large number of auxiliary craft and a handful attack fighters.
The Steamrunner was originally named as the "Streamrunner" class, but the first "R" going lost during multiple reconcept and approval stages.
Rendered in 3d Max 10
Background painted in Paint Shop Pro 7
Peregrine by Ian Bremmer

Steamrunner & Sabre class models by David Metlesits

Like the Steamrunner class? Watch my other Star Trek Artworks with her:

Yeah these were hilarious to play in the Armada. Nicely done.
Reply

Now these are what Federation Warships should look like!!
Reply

Reply

Awesome. I love the lore, especially concerning the name haha.
Reply

Steamrunner and sabre class starships attached to the starfleet corps of engineers, sisters of the fleet side by side
Reply

I grew to really love this design. Nice rendering.
Reply

Reply

Oh wow ... very cool.

Reply