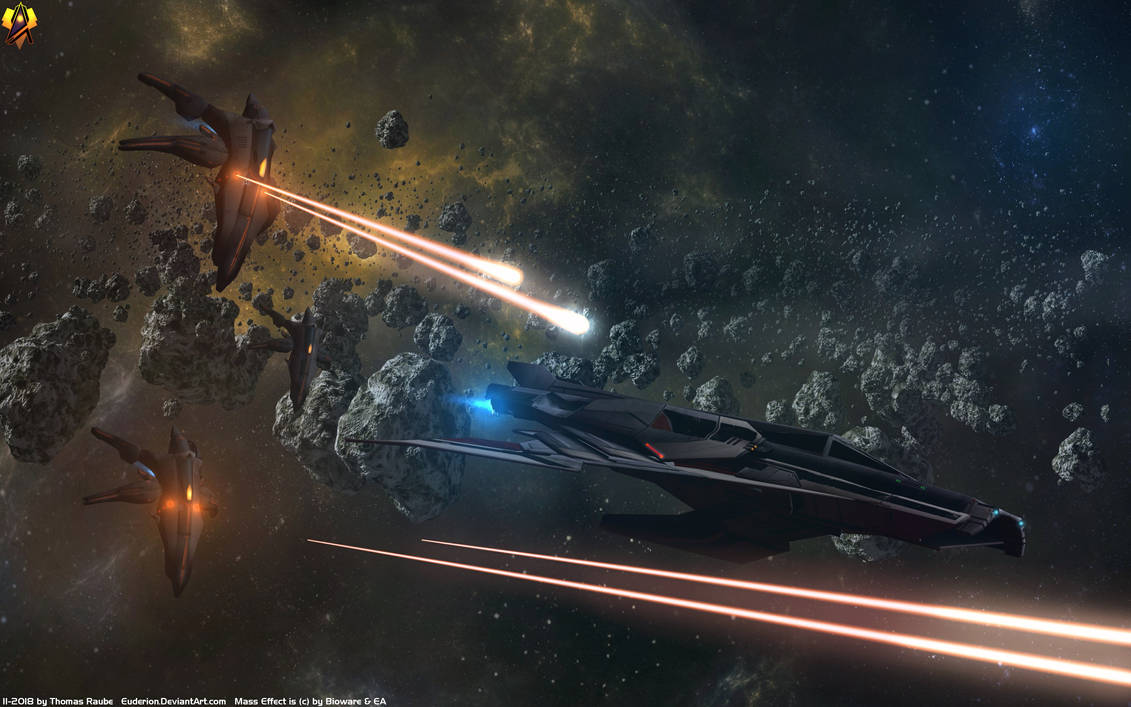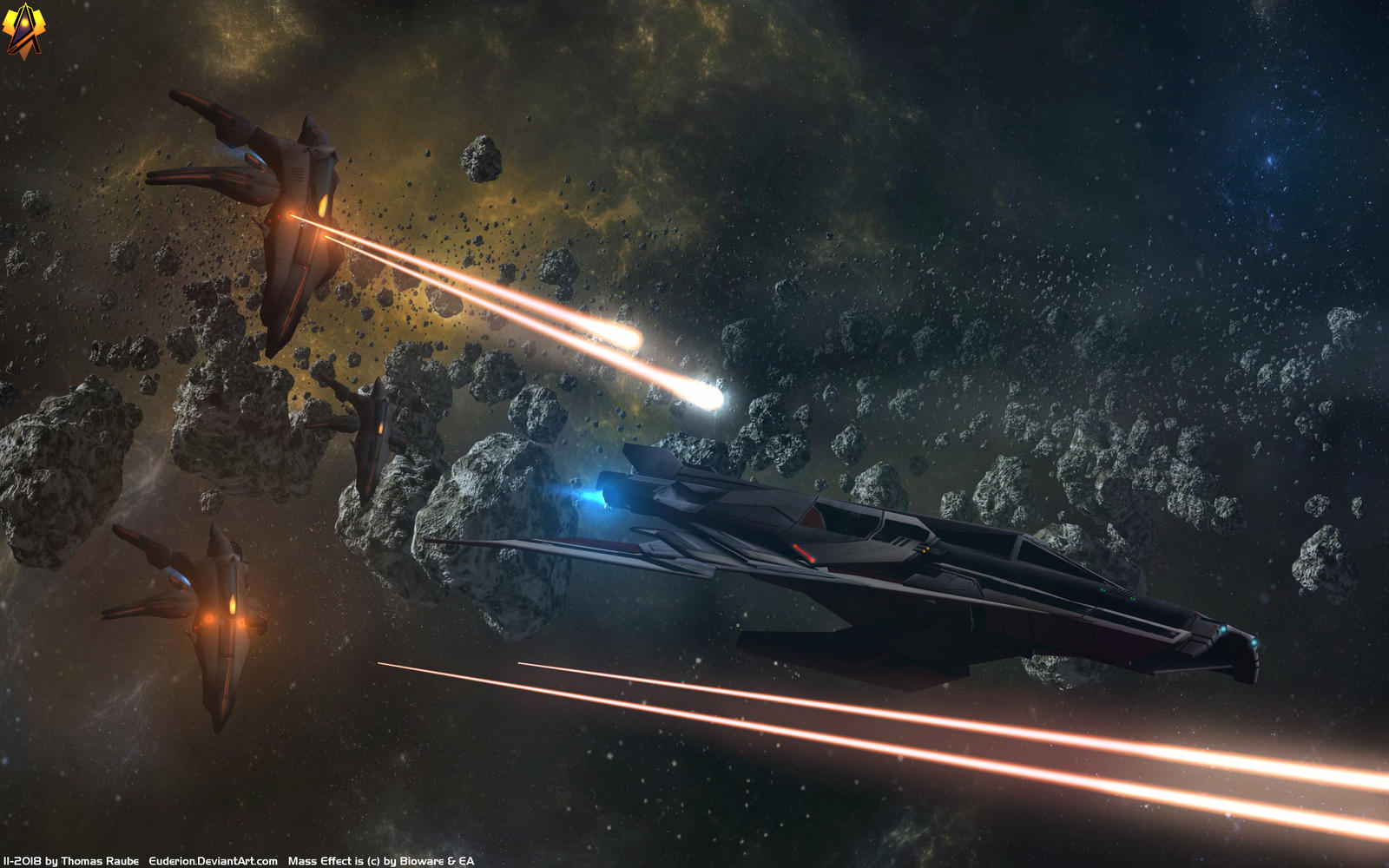 Watch
Three fighters of the Shadow Broker chase off a Turian Shuttlecraft from their territory. The scene is inspired by the "Mass Effect Redemption" Graphic Novel.

The Shadow Broker is an individual at the head of an expansive organization which trades in information, always selling to the highest bidder. He is one of the most influential and powerful figure in the galaxy, because his intel rivals every major species Intelligence services, including the "Species of Spies", the Salarians.
The Broker runs different Outposts which always were heavily guarded. He even possess Turian Armax Claw class Starfighter, the crown juwel of Fighter size starships in the Turian Hierarchy.
Built as an Superior Anti-Fighter ship equipped with the state of the art high tech warfare systems. The ships specifications are high quality, high priced and very difficult to acquire for most non-turians. Even in the Turian Navy the ship is rarely seen.
The Armax Claw is the ultimate fighter killer because of their modern systems of offensive and defense Multi-Target Lasers which are able to shot down enemy missiles in the same second as firing on the enemy fighter itself. For stronger targets like frigates, Bomber and Destroyers the ship is armed with Shield Disruptor Missiles and a scale down fighter size Thanix Pulse Cannon. In greater numbers, the Armax Claw is even able to bring cruiser size ships in trouble.
Background Nebula painted in Paint Shop Pro 7
Post Work in Adobe After Effects CS6
Mass Effect is (c) by Bioware & EA

Asteroids Stock by Bull53Y3 --> Asteroid stock

Like it? Watch my other Mass Effect images: