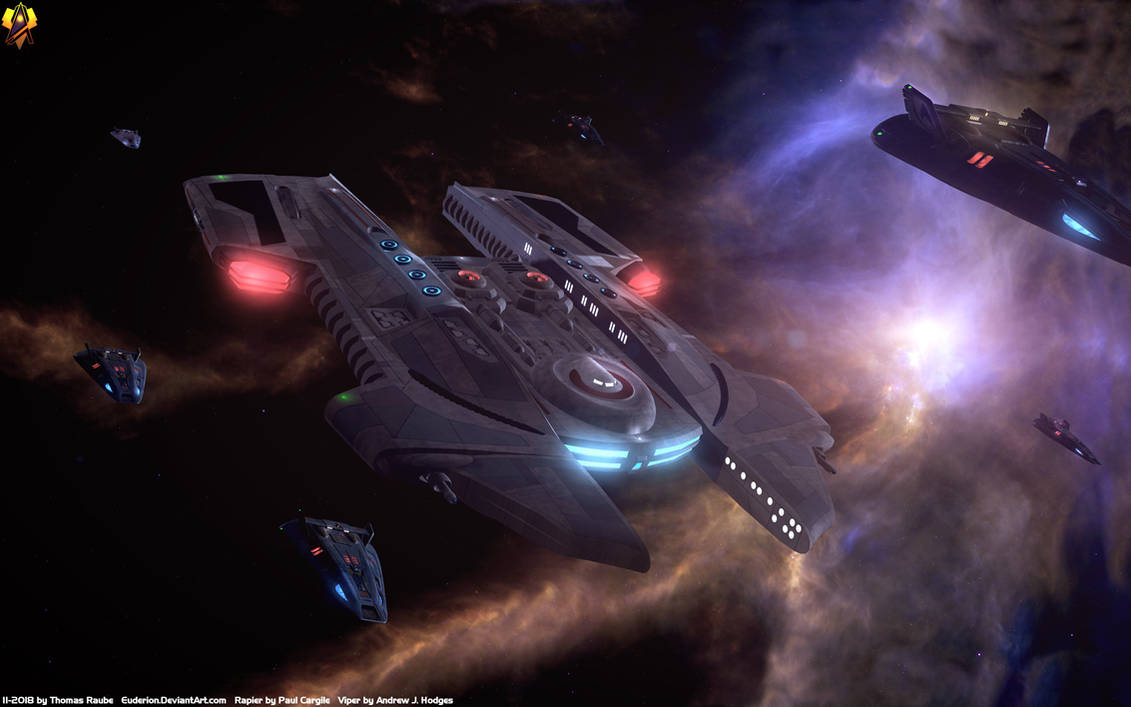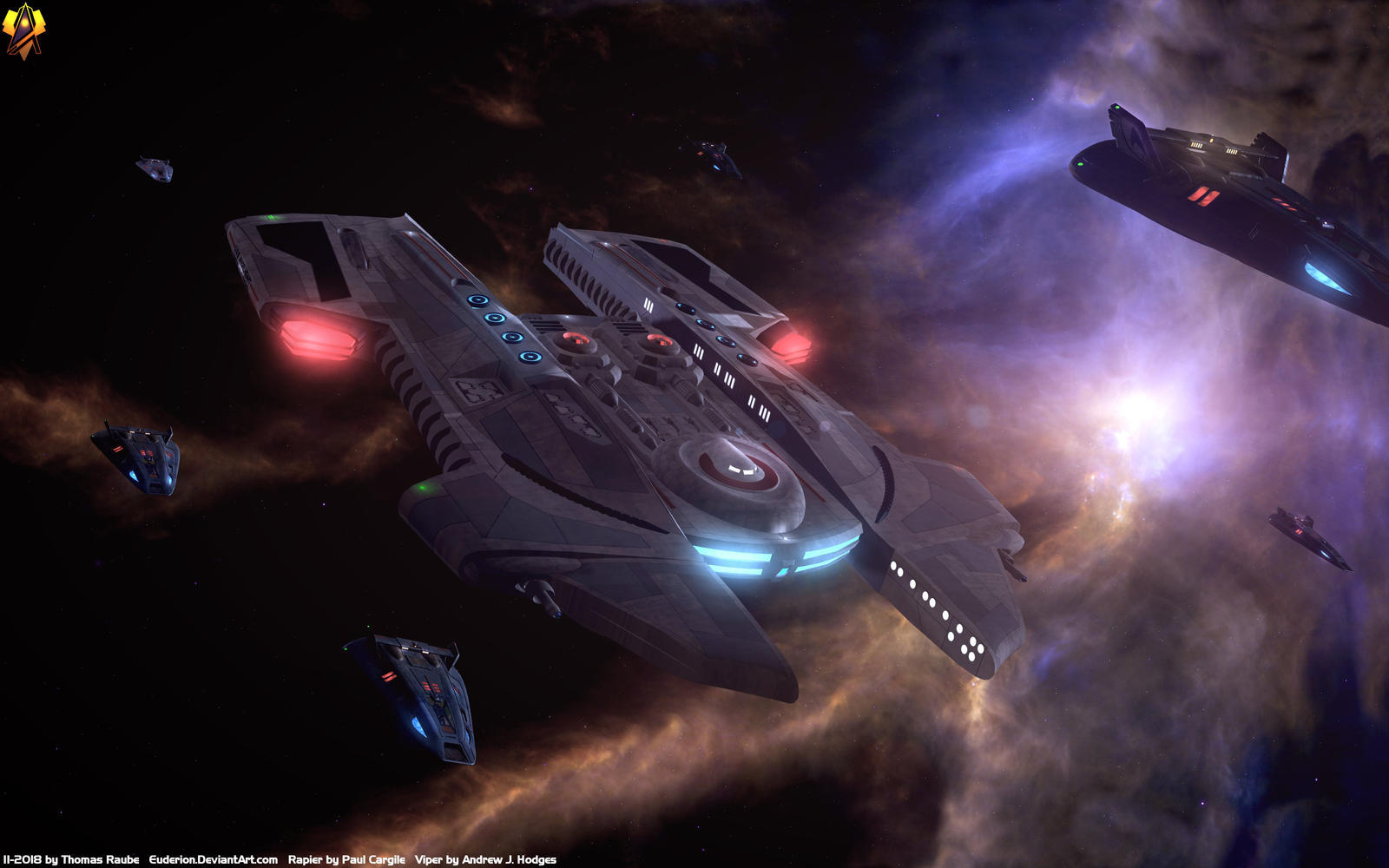 Watch
Rapier class USS Angelheart with a squadron of Federation Viper class Fighter.
The Rapier class is a side product of the Defiant class, such as the Valiant or Hornet classes. Made for the fight against the Borg, but the ship proofs itself first in the short conflict with the Klingons in 2372 and in the following Dominion War.
Primary an escort vessel, its also used by the Starfleet Marines and the Corp of Engineering to transport personnel and eqipment to warzones and trough blockades.
189 meter in length, it has 4 decks with a crew of around 40. The class has a modular front section to change the main armament to the mission specifications.
During the Dominion War, Starfleet assembled small attack fleets consisting of one or more heavy escort ships together with a bunch of fighters to quickly achieve victories against the agile Jem'Hadar patrols and lure larger enemy flotillas into traps.
Viper by Andrew J. Hodges
Like the Rapier and the Vipers? Watch my other images with them:

Reply

Wicked, in a good way, of course!
Reply

Thank you very much!
Something different as the usual Federation saucer and nacelles designs.

Reply

Yes, but I never get tired of the usual Federation saucers and nacelles either. My favorite ship of them all is the Defiant.
Reply

GORGEOUS!!!!!!!!!!!!!!!!!!!
Reply

I know it don't look much like a normal Federation ship, but I like it and it make more since to me!
Reply

very interesting design, great shot. thanks

Reply

Zufallsgedanke. Wenn du jemans eine Kampfstation bauen soltlest würde dieser Schiffstyp ideal dafür seindass man mehrere von denen in den Rumpf der Station 'einbindet'. Denke Voyager Aeroshuttle.
Reply

Keine schlechte Idee. Das flache Design würde sich hervorragend anbieten.
Reply

Bonus Punkte wenn es eine Mobile Kapfstation mit Hochleistungs Warpantrieb ist. Eine mobile Kampfstation mit diesen Schiffen im Rumpf wäre zumindest logischer für die Föderation als hunderte von unbeweglichen Kampfstationen jetzt wo ich darüber nachdenke.
Reply

Beautiful work. I love the non-standard federation ships.
Reply