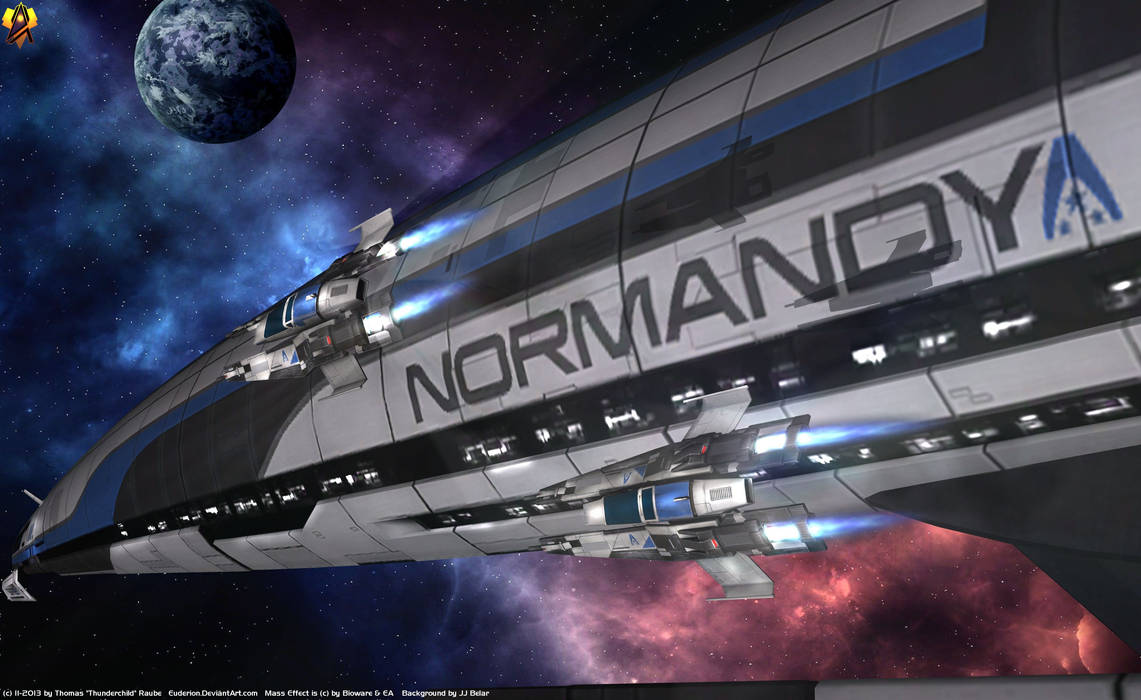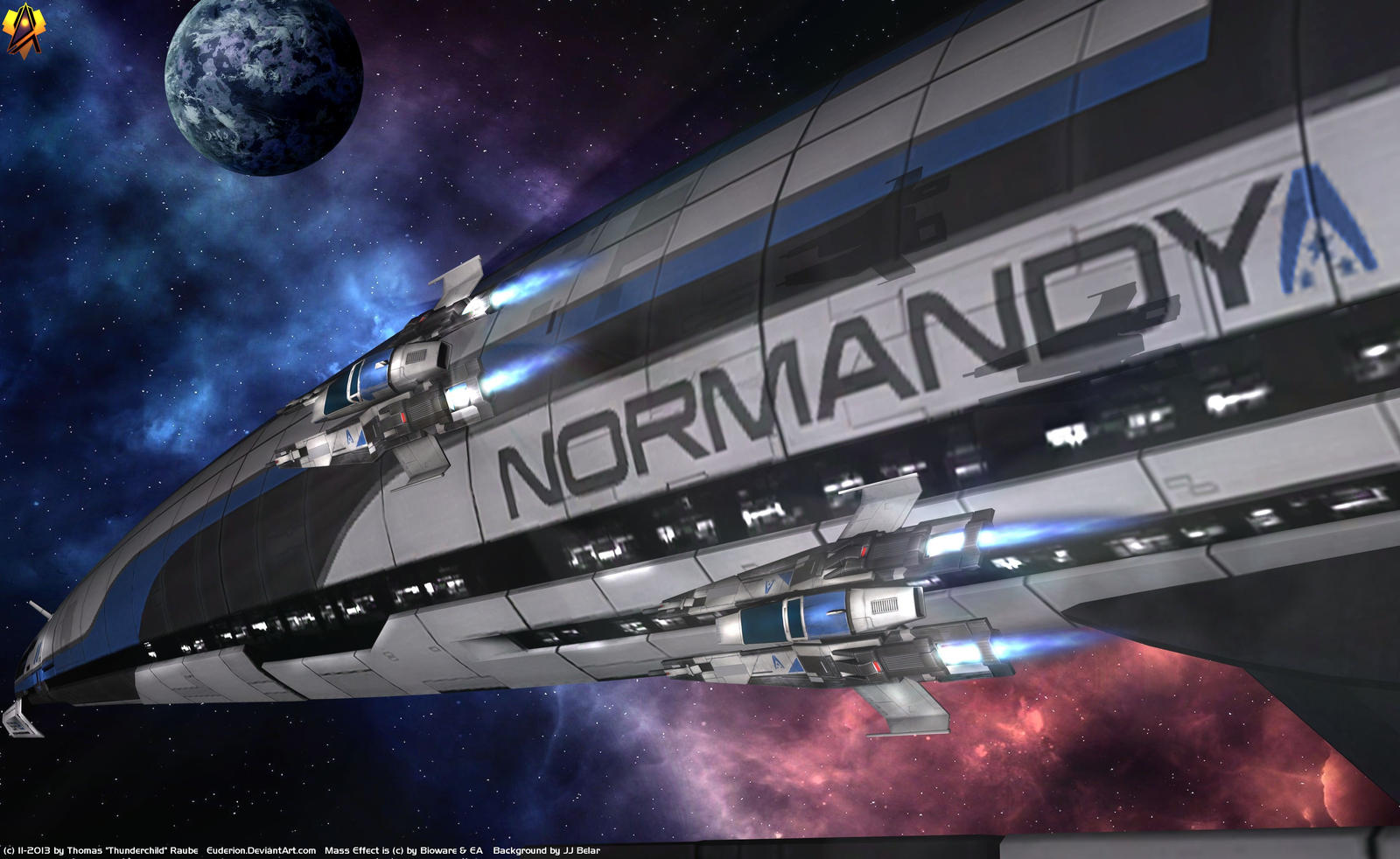 Made this Wallpaper for the N7 Day on November 7 to celebrate the Mass Effect Universe. Was on a convention over the weekend, so i
could not
post
it in time.
But
herewith
I submit
it
to
. Happy N7 Day!!

Rendered in 3d Max 10
Post Work in Paint Shop Pro 7
Mass Effect is (c) by Bioware & EA
Background Nebula by

fav.me/d600zoc

Like my Mass Effect Artworks? Take a look at this:



I love the ME games, and you have done some wonderful renders!

Reply

Damn, that thing is big. Which version is it; the original from Mass Effect, or the larger version from Mass Effect 2?
Reply

Its the Normandy SR-2 from Mass Effect 3 with the Alliance colors.
Reply

Ah, I haven't played Mass Effect 3, so I didn't know how it fared later in the series. Nicely done in any case.
Reply

Reply