This is a first try for a size comparison of the starships from the Mass Effect Universe.
To a large extent
the size
are purely
estimates
, as there are
virtually no
official data.
I use some of the game models and there ingame model size as well as screenshots from the cinematics to compare the ships.
But unfortunately

the sizes dont match sometimes even in the games and the cinematics.

Ships rendered in 3d Max 10
I use some reference pictures from



The Reaper sizes are given in height. Its a better size indication.

Mass Effect is (c) by Bioware & EA

Update 1:
- Changed Leviathan from Reaper size to 450 m height
- Added Human Reaper Larva / Core

Update 2:
- Made Harbinger a little bit bigger
- Added Quarian Live Ship
- Added Quarian Envoy Ship (Quarian Frigate)
- Added Shadow Broker Base Ship
- Added Carrier Reaper
- Added Processor Reaper/Slaugter ship

Processor Reaper and Volus Dreadnought imported by



Update 3:
- Resize the Destroyer Reaper and the Hades Reaper
- Relabel the Reaper names

Update 4: (March 17, 2014)
- Added the Fuel Station from ME2. We see this ship also as Cruiser in ME1 and the Comics too.
- Added the Turian Dreadnought
- Added the Turian Frigate
- Added the Cerberus Dreadnought from the Omega DLC
- Added the Cerberus Frigate
- Added the Alamo class Frigate
- Added a new background

Turian Dreadnought by


Cerberus Dreadnought, Cerberus Frigate, Turian Frigate and Alamo class by Lord Set

Update 5: (November 28, 2014)
- Resize the Destiny Ascension and make her smaller to a more realistic size in relation to the other dreadnoughts.
- Make Harbinger 2 km tall as like the other capital Reapers. After month of research, there is no single hint he is taller.

Update 6: (August 19, 2015)
- Resize the Geth Dreadnought to 1300 m

LOOK AT MY GALLERY!! I HAVE MORE MASS EFFECT ARTWORKS!!

I have made some more Mass Effect Size Comparison charts: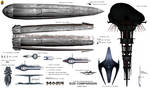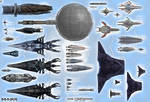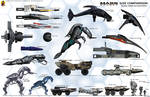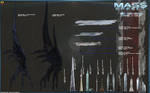 My FINAL work with ALL Mass Effect Ships is here: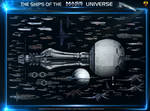 Image details
Image size
10000x6500px 4.35 MB

Fantastic job and so helpful! I was trying to visualise 2km in my head and it wasn't working out. Awesome work <3